Benefiting the Pike Place Market Foundation
Join us for a night celebrating the amazing culinary talent found in Seattle. A festival full of delicious bites, craft beer, craft spirit cocktail tastings along with wine samples that help define our region. This is our 8th Annual Voracious Tasting & Food Awards event presented by the Washington State Beef Commission, and we're excited to invite you to experience a new season with new flavors at a new venue. This year we will be at the Fisher Pavilion in Seattle Center and we have invited some of the hottest restaurants, food trucks and cocktail masters for a night like no other. There will also be an open bar featuring Washington wine & beer. Get ready, get hungry and get your tickets.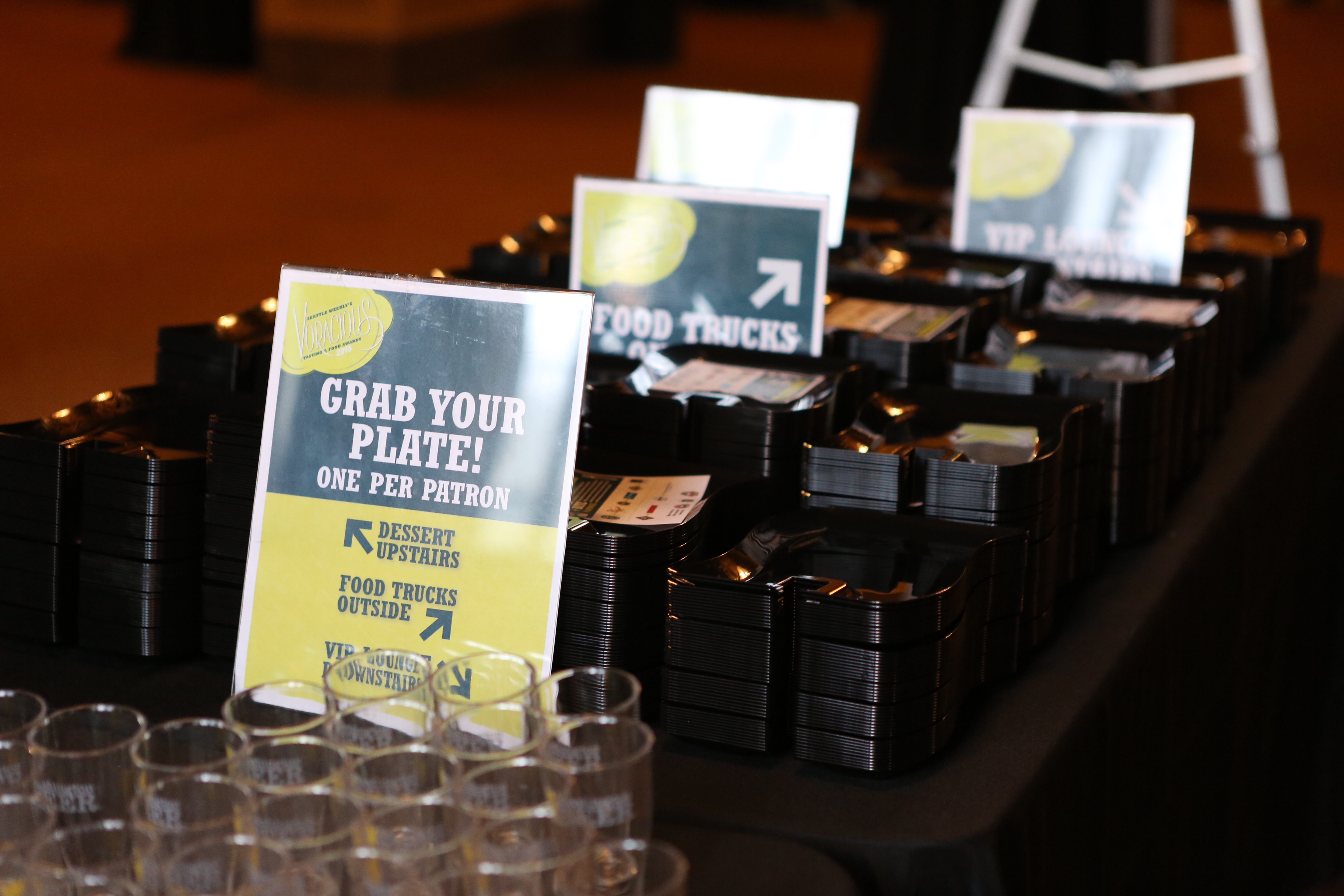 Established in 1982, The Pike Place Market Foundation is a non-profit organization which supports housing and services for low-income neighbors by fundraising, advocacy and community building. Over the past 30 years, The Market Foundation has contributed to a neighborhood model that allows a diverse community to live and thrive at Pike Place Market. Find out more.
VIP admission is at 5:30pm. General Admission is 7pm with closing time at 10pm.
Upgrade to VIP tickets for Early Exclusive Entry and a Swag Bag provided by PCC Natural Markets containing some tasty surprises.
Some of those who will be providing incredible tastes for your enjoyment: BarNaka, Barrio Mexican Kitchen & Bar, Bluebird Ice Cream, Café Campagne, Caffe Umbria, Capitol Cider, Casco Antiguo, Chambers Bay Distillery, Ciudad, Collections Café, Diamond Knot Brewing, Dot's Butcher & Deli, Dru Bru, Eat Seattle, Good Bar, Heritage Distilling, International Truffle Expo, Jemil's Big Easy Food Truck, Mac & Jack's Brewing, Mexico Cantina, My Sweet Li'l Cakes Food Truck, Naka, Nirmal's, Paseo, PCC Natural Markets, Poquitos, Rhein Haus, RN74, Rumba, Rusty's Famous Cheesecake, Shug's Soda Fountain, SkyCity at the Needle, Snouts & Co., The Butcher's Table, The Carlile Room, The Helm, The Nest, Washington State Beef Commission, Wet Buns Food Truck, and Wilridge Winery.
Once again we will have a judged & popular vote award for Best Beef Bite (Snout & Co. is the reigning champ from 2015) and this year a Craft Cocktail Champion.
This event is 21+ and ID will be checked at the door. Parking available in neighborhood and at Seattle Center parking garages.
Ticket info here: http://bit.ly/SW8voracious.
Enter for a chance to win 2 tickets to Voracious in our #SWbestbeefbite contest by sharing a photo of your favorite best beef bite now here. 
Facebook: Seattle Weekly, Twitter: @WeeklyEvents, Instagram @SeattleWeekly