New York City's beloved food cart-turned brick-and-mortar sensation selects Pioneer Square as its flagship Washington location   
This Spring, Seattle diners will be able to experience American Halal Cuisine at The Halal Guys' first Washington brick-and-mortar location, in the heart of historic Pioneer Square. From humble beginnings as a New York City food cart known for creating some of the longest lines in the city, The Halal Guys has capitalized on the popularity of its crave-worthy street food to launch over 200 franchised brick-and-mortar locations, currently opening and in-development worldwide. The Pioneer Square location will be their first in the Pacific Northwest.
At their new home at 105 Yesler Way, The Halal Guys' location will look out on Pioneer Square Park, placing the location in with the rich history of the neighborhood, as well as its current period of dynamic growth. The Halal Guys restaurant comes to Pioneer Square at the same time as an influx of commercial and residential projects currently are sparking the neighborhood's growth. Well-stationed close to public transportation and nearby some of Seattle's best local eateries, the accessible Pioneer Square location expects to pull hungry Seattleites from all corners of the city.
When dining at the Pioneer Square Halal Guys spot this Spring, Seattleites can expect all the classics that had New Yorkers waiting in lines around the block. You'll see what was worth waiting for when you try a famed "Combo Platter" of chicken or beef gyro over rice with their delicious hot sauce or legendary white sauce. Serving up flawlessly cooked, premium meats to happy customers since 1990, you won't want to miss the pioneers of American Halal Food when you get the chance at Seattle's first Pioneer Square location, opening this Spring 2017.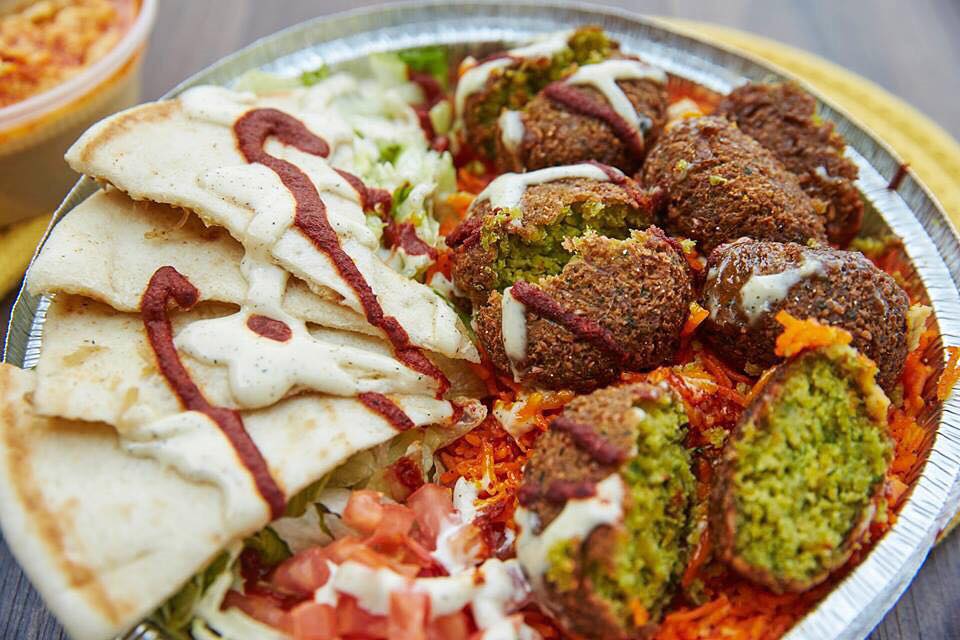 About The Halal Guys
The Halal Guys aim to be different and encourage patrons across America to ditch burgers for something unique. Their mission is to ensure that every customer leaves happy, with a smile on their face and a satisfaction that brings them back again.
Among being awarded the 2014 Multicultural Award at The 5th American Muslim Consumer Conference, The Halal Guys have also been recognized by TIME Magazine, Entrepreneur Magazine, The New York Times and The Huffington Post. For more information, visit: http://thehalalguys.com/.
@thehalalguysseattle