Dine Around Seattle returns this March with another great reason to dine out with friends and support your vibrant and local economy
Dine Around Seattle returns with the flexible menu and price format as featured in the November 2016 event. Participating restaurants were given a choice in how they wish to structure their prix-fixe meal to best fit their restaurants offerings with options at the $22, $33 and $44 range. Menus will feature the best creations from Seattle's most talented chefs and bartenders, including craft cocktails, small plates, wine flights, shared plates, entrees, desserts, and more.
Additionally, Dine Around Seattle is launching a new program: Drink and Dine Out with OOLA Distillery in coordination with Dine Around Seattle. By partnering with OOLA Distillery, Dine Around Seattle's participating restaurants are more enabled than ever to offer a selection of craft cocktails or a flight pairing.
WHO: The Seattle Good Business Network presents a diverse lineup of restaurants and events with Dine Around Seattle that build public and industry awareness about our local eateries, producers, and farmers.
WHERE: Dine out at the best restaurants throughout King County.
WHEN: March 5-23, 2017
Participating Restaurants
This March Dine Around Seattle is proud and beyond excited to feature more than 45 area restaurants, including Bramling Cross, Gracia, Porkchop & Co., Skillet Diner, Andiamo Ristorante, Local 360 Café & Bar, Mama's Cantina, ORFEO, Amaro Bistro, Preservation Kitchen, Anchovies & Olives, Capitol Cider, Coastal Kitchen, Herb & Bitter, Poppy, Rione XIII, Tango Restaurant, Terra Plata, Seven Beef, Blueacre Seafood, Boka Restaurant + Bar, Chan Seattle, Cinque Terre Ristorante, CIRCADIA, Heartwood Provisions, Lecosho, Steelhead Diner, Bar Dojo, Salt & Iron, ChinaPie, Le Petit Cochon, Pomerol, Mkt., Trellis Restaurant, Saint Helens Café, The Calcutta Grill, Girin Steakhouse & Ssam Bar, Nirmal's, LloydMartin, Peso's Kitchen & Lounge, Toulouse Petit, Chandler's Crabhouse, Flying Fish, Vestal, Capitol Cider, Cantinetta, Chavez and more. The full list of participating restaurants, menus, hours, and reservations are available at dinearoundseattle.org.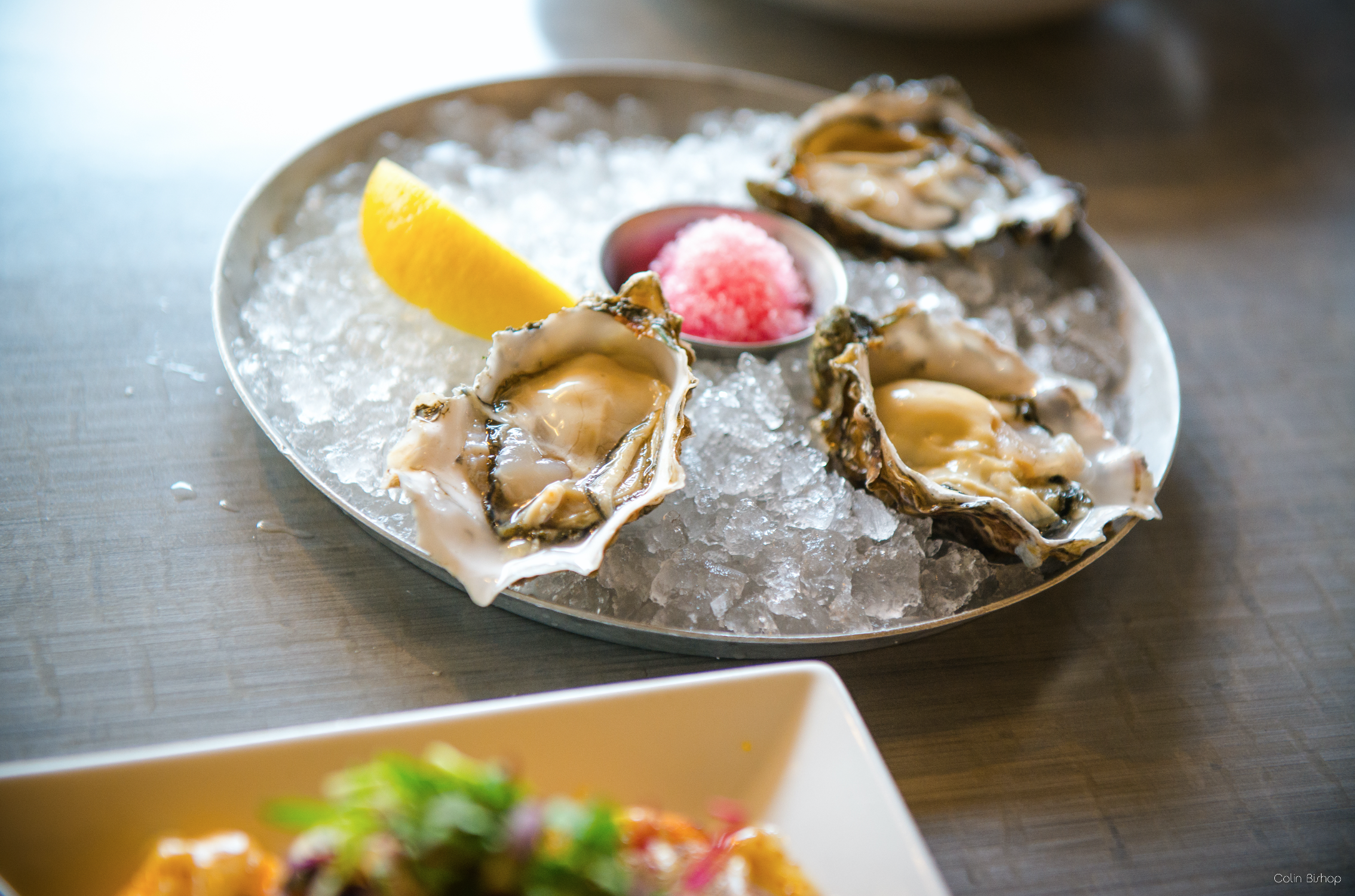 About Dine Around Seattle
For 16 years, Dine Around Seattle has been the area's premier fixed-price dining promotion, connecting tens of thousands of residents with the best of Seattle's locally owned restaurants, contributing millions of dollars to our local economy and strengthening our community. This spring, Dine Around Seattle runs March 5-23, 2017, Sundays through Thursdays for dinner at all participating restaurants, and for lunch at select restaurants (holidays, brunch, tax and gratuity are not included). Umpqua Bank, Charlie's Produce, and OpenTable generously sponsor the event. In addition, Seattle Good Business Network will make a donation to Rainier Valley Food Bank for every reservation made on dinearoundseattle.org during the promotion.