85°C Bakery Cafe, Taiwan's most famous bakery chain, opened its very first Washington location on February 24, 2017 in Tukwila.
This milestone store, located at 1341 Westfield Southcenter Mall, is not only the first 85°C Bakery Cafe in Washington, but also the first flagship store in the Northwestern United States.
Alex Carlson Helo, Miss Washington USA 2017, was on hand at the grand opening ceremony as an ambassador for the Washington state to welcome 85°C Bakery Cafe to the community. This first outlet in the area is part of an ongoing strategy to bring Asian-inspired innovative and unique flavors in a fresh and fast self-serving concept to American customers.
"This is our first flagship store in the Northwest and we are honored to be baking and brewing in Tukwila, Washington," says Charles Wu, 85°C Operating Director. "We cannot wait to offer our service and products to the rest of the nation."
85°C Bakery Cafe began in 2004 in Taiwan and quickly spread across Asia, revolutionizing the coffee industry with Iced Sea Salt coffee, balancing out an appealing sweet and salty taste. Over the past few year current US outlets of 85°C have served more than two million cups of iced sea salt coffee.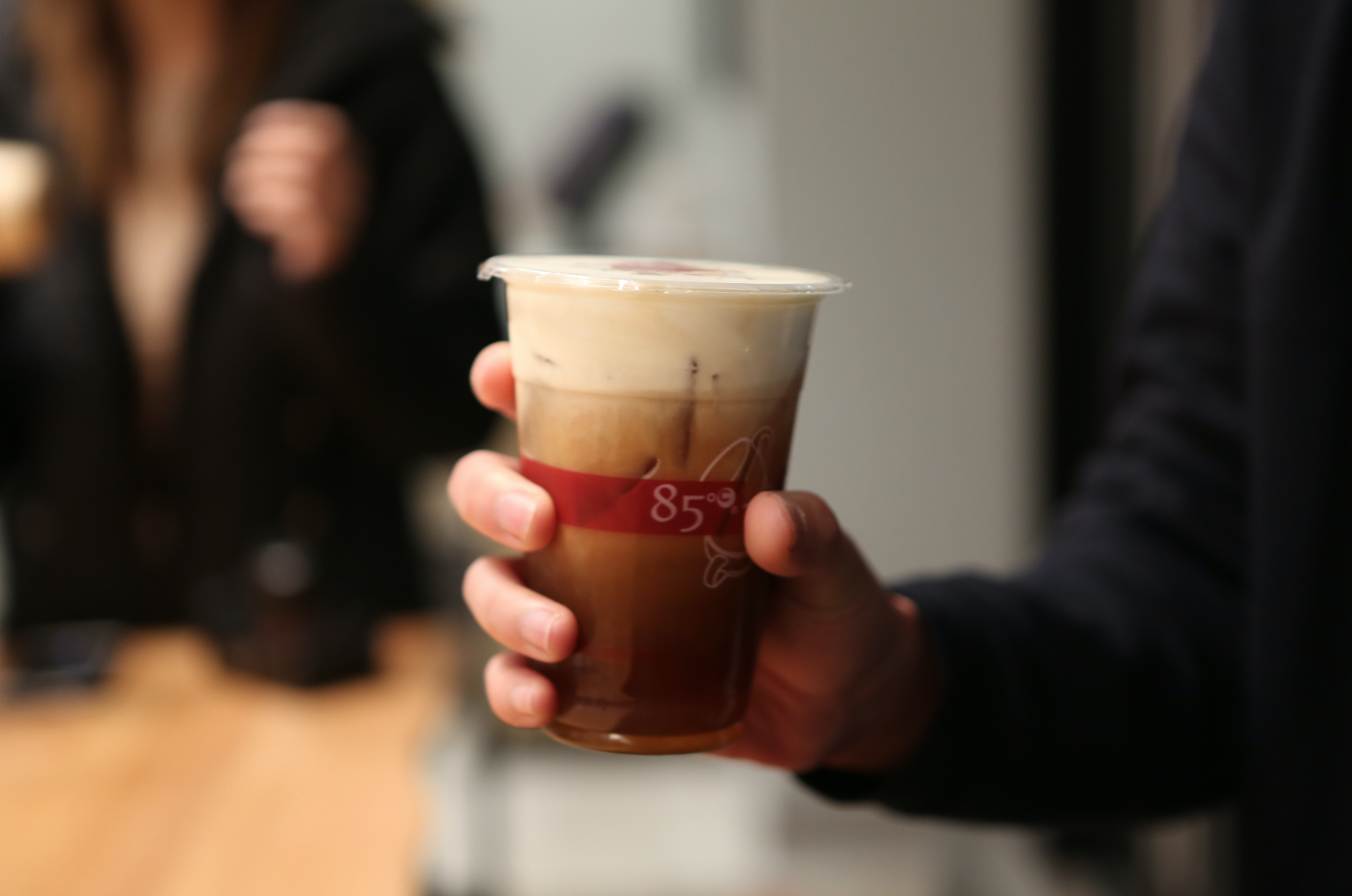 TO commemorate the first bakery opening in the Northwest, 85°C offered $0.10 medium Sea Salt Coffees to the customers on the opening day. 85°C's delicious and innovatively flavored coffee and tea beverages are a cornerstone of the offering in the US. The bakery brings exciting Asian and European influenced tastes to North America, incorporating taro, squid ink, coconut, coffee milk butter, Tuna, and Ham & cheese ingredients into various recipes.
Each 85°C Bakery Cafe offers 60 types of bead and pastries along with 40 different types of cakes and beverages, from a selection of coffee and Boba Tea, to slushes, smoothies and blended coffee drinks. Designed around a fast-casual concept, customers can help themselves to a self-serve bread and pastry section where they can pick from a selection of items made fresh each hour. www.85cbakerycafe.com
About 85°C Bakery Cafe
The name "85°C" refers to the bakery chains founder Wu Cheng-Hsueh belief that 85°C (185°F) is the optimal temperature to brew coffee. 85°C Bakery Cafe brings a new concept of what a bakery can be, specializing in bread, coffee, tea, and cakes in unique and fresh flavors. 85°C is a global bakery and beverage retail business publicly traded in Taiwan with over 900 stores worldwide, including Taiwan, China, Australia, Hong Kong, and the US. Top selling products are, but not limited to: brioche, marble taro, iced sea salt coffee and mango crème brûlée.
Location Details
85°C Bakery Café's Tukwila/Seattle store is located at 1341 Westfield Southcenter Mall, Tukwila, WA 98188. Telephone: (206) 244-1885. Operating hours are: Mon – Thu 7:00 am- 10:00 pm Fri – Sat 7:00 am – 12:00 am Sun 8:00 am – 10:00 pm