After just over two months on First Avenue, chef Brendan McGill's Café Hitchcock is expanding its hours to include happy hour, dinner, and Saturdays. As of Thursday, June 1, the café will be open from 7am to 9pm on weekdays, and from 3pm to 9pm on Saturdays. Happy hour is on daily from 3pm to 7pm—the dinner menu begins at 5pm.
Happy hour will bring specials on beer, cocktails, and wines by the glass and carafe, as well as items like:
Local oysters
Charcuterie, pickle, and cheese plates
Heirloom carrots with spiced yogurt, wildflower honey, and carrot green pistou
Trout en papillote with purple potatoes, overwintered raabs, lemon, marjoram, and compound butter
Toulouse-style pork sausage with black lentils vinaigrette, persillade
The dinner menu features a bounty of local produce, including plenty of wild and preserved surprises. Local seafood figures prominently, as does pork from McGill's farm, Shady Acres, on Bainbridge Island.
Here are a few items that will show up on the dinner menu:
Chilled Yakima asparagus salad with "green goddess" dressing, burrata, turmeric oil, and chive blossoms
Herring "boquerones" with olive oil, lemon, and pickled vegetables
Pate de campagne: ground pork & duck livers, pistachios, and Hitchcock bacon, served with whey-fermented mustard, assorted seasonal pickles, and crusty sourdough bread
Croque Madame: smoked ham, cave-aged gruyere, bechamel, beefsteak tomato, and a fried egg
Roast half Mad Hatcher chicken with wild watercress and radish salad with a cider vinaigrette
Heritage pork loin with white bean ragout, rhubarb, pea vines and lovage salsa verde
The wine list will focus on organic and biodynamic French and Italian wines, and there will be a handful of batched cocktails:
Hitchcock Old Fashioned: cherry-blood orange infused bourbon, Scrappy's aromatic bitters, and simple syrup
Acqua di Neive: basil-mint infused gin, Dolin Blanc, and tonic
Nettle Negroni: Big Gin, Campari, Carpano Antica, and nettle tincture
McGill is excited for Café Hitchcock to come into his full imagination of the place as a welcoming all-day cafe.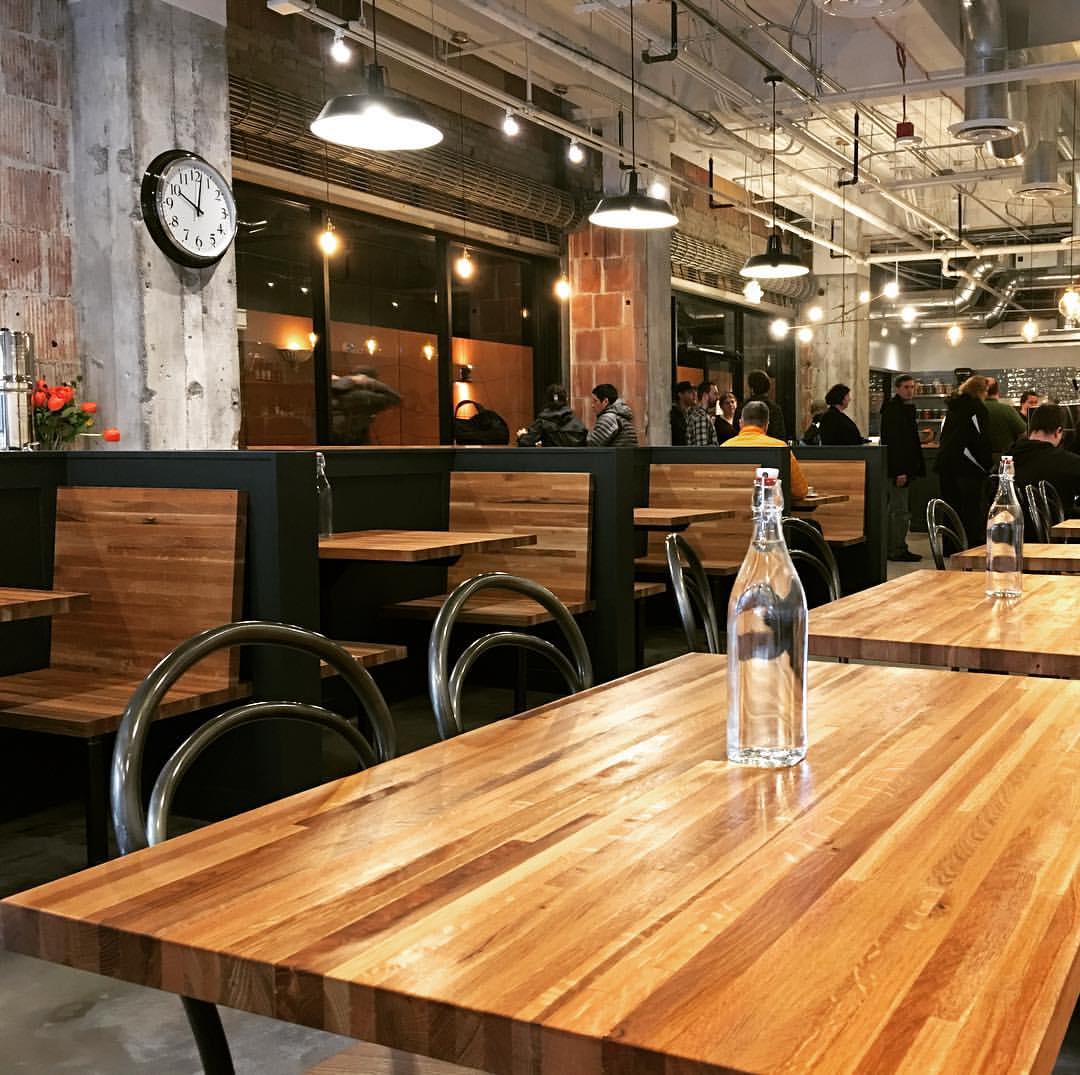 Opened in April of 2017 by chef Brendan McGill, Café Hitchcock is an all-day cafe situated between two of Seattle's most bustling neighborhoods, Downtown and Pioneer Square. Housed in a beautiful art deco building, the café has seating for 50 in a pretty room that recalls the colors of the nearby Puget Sound with gray-blue tile and warm wood counters. The café serves a wide variety of needs, from a quick grab-and-go breakfast to a leisurely lunch—even an intimate dinner or a convivial happy hour meetup. The menu ranges from pastries and house-cultured yogurt in the morning to sandwiches and salads in the afternoon, and on to larger plates like roasted chicken and steamed shellfish in the evenings. Offering a thoughtful wine list and a curated bar plus batched cocktails and beer and kombucha on tap—as well as fresh-pressed juices. Café Hitchcock is open weekdays from 7am to 9pm and Saturdays from 3pm to 9pm, with happy hour from 3pm to 7pm. For more information, call 206.467.5078 or visit cafehitchcock.com.
Café Hitchcock is located at 818 First Avenue in Seattle, Washington.