Mixologist Brandon Paul Weaver advances to the finals at Tales of the Cocktail in New Orleans, will compete for the grand prize
The USBG "Make It Exotico" Cocktail Competition has named its Seattle semifinal winner. A four-person judging panel named Brandon Paul Weaver, a mixologist at Liberty Bar in Seattle, the winner with his cocktail, "Piñata Punch."
Along with the trophy for winning this leg of the competition, Weaver receives an all- expense paid trip to Tales of the Cocktail in New Orleans to compete against five other finalists for the Grand Prize: an all-expense paid trip to Exotico Tequila's distillery in Jalisco, Mexico.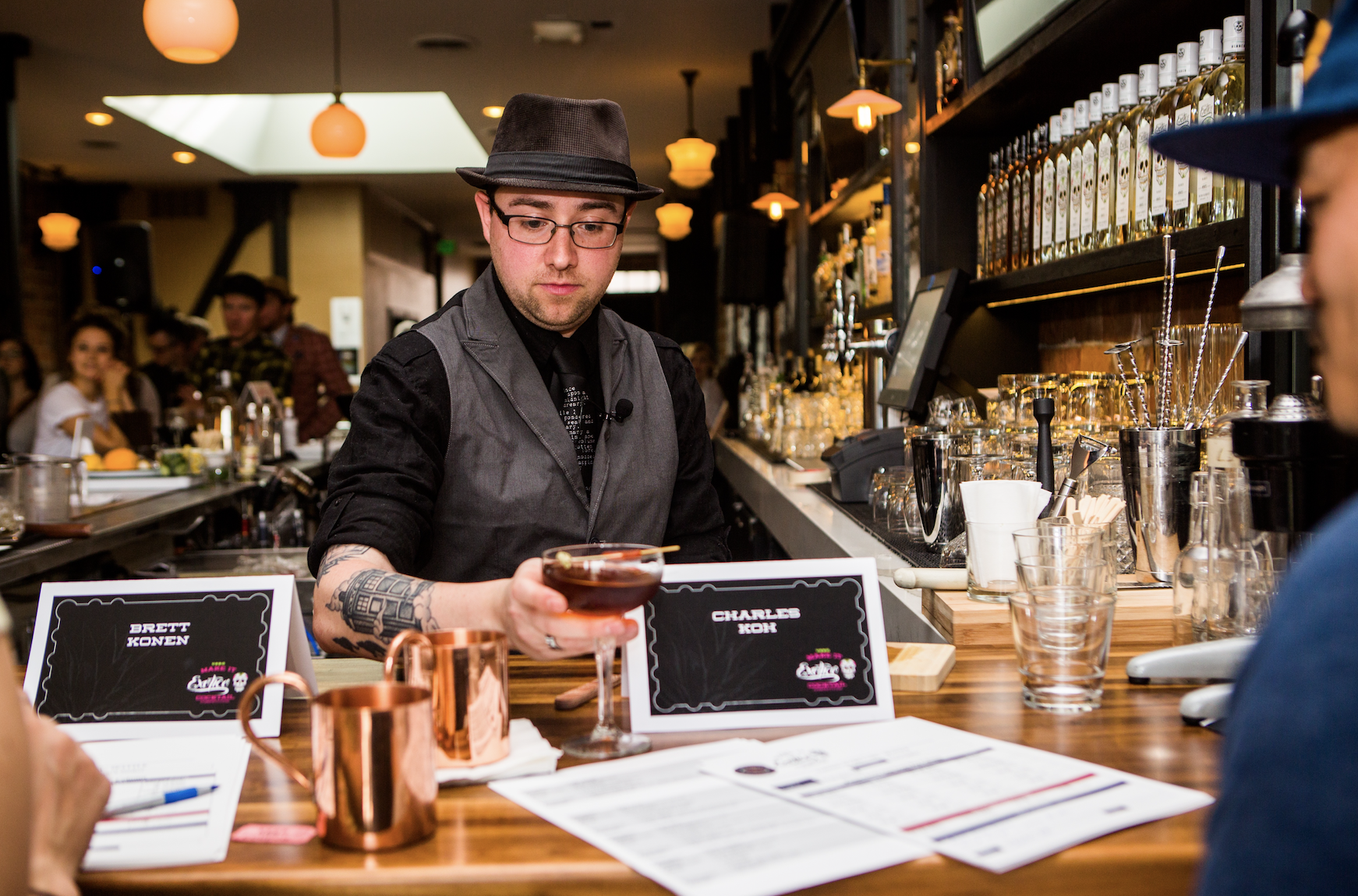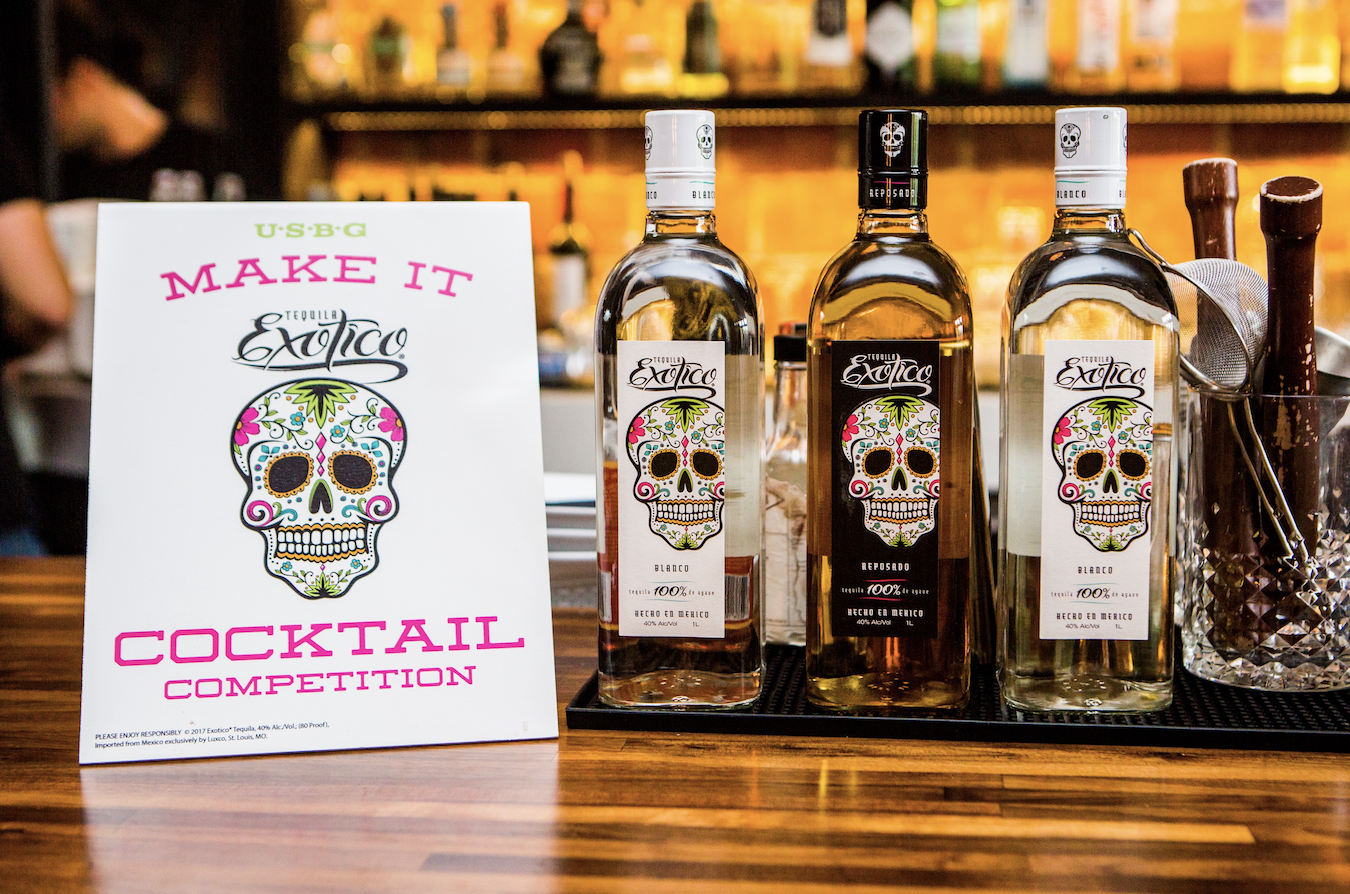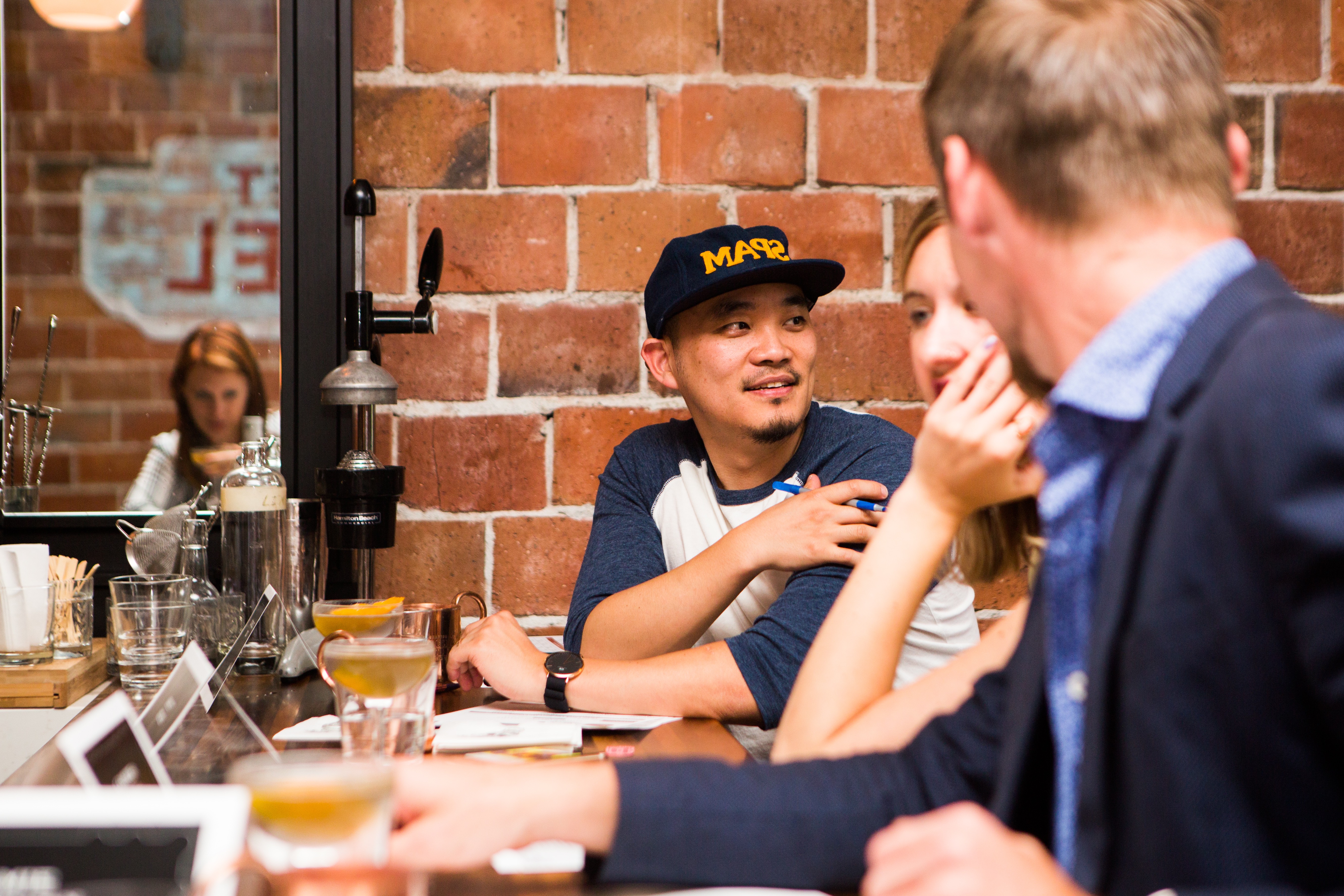 Weaver's "Piñata Punch" cocktail recipe:
Ingredients:
1.5 oz. Exotico Tequila Blanco .5 oz. Pineapple Juice
.5 oz. Lemon Juice
.25 oz. Green Chartreuse
.25 oz. Giffard Apricot Liqueur
.25 oz. Honey syrup (1:1 honey and water)
Instructions:
Combine all ingredients in a cocktail shaker and shake until frosty. Strain into a coupe and garnish with offset cucumber slices on the rim of the glass.
The USBG "Make It Exotico" cocktail competition invited mixologists across the country to submit their best cocktail recipe using Exotico Tequila Blanco or Exotico Tequila Reposado 100% agave tequila as the base spirit. A panel of expert USBG (United States Bartenders' Guild) judges narrowed down the entries to 10 semifinalists for each of the six competition cities: Nashville, Tenn.; Philadelphia, Pa.; Denver, Colo.; Portland, Ore.; Seattle, Wash.; and Charleston, S.C.
Semifinal participants had a maximum of seven minutes to make their cocktails live for four judges, who judged on appearance, aroma, creativity, taste and overall impression. Judges included USBG professionals, tequila and cocktail experts, and local media personalities.
At the Seattle semifinal event, which was held at Jones Brothers & Co., the audience crowned Travis Sanders, a mixologist at the Great Nabob in Seattle, and his cocktail "Til the Bitter End" as the crowd-favorite winner.
IMPORTANT DATES
Semifinal Competitions
Nashville, TN: April 18
Philadelphia, PA: May 9
Denver, CO: May 16
Portland, OR: June 6
Seattle, WA: June 13
Charleston, SC: June 27
Final Round
Tales of the Cocktail in New Orleans, LA: July 19
The USBG "Make It Exotico" Cocktail Competition is organized by the United States Bartenders' Guild and sponsored by Exotico Tequila. This is the competition's inaugural year.
About Exotico Tequila
Handcrafted with tradition by the Gonzalez Family, one of Mexico's most respected makers of tequila, the award-winning Exotico Tequila is made from premium 100% Blue Weber agave grown in the Highlands of Jalisco. Available in Blanco and Reposado, each bottle of Exotico Tequila is crafted with care as a way to honor all spirits unbound. Follow Exotico on Facebook at https://www.facebook.com/exoticotequila and on Instagram at https://www.instagram.com/exoticotequila or visit http://exoticotequila.com.