Tutta Bella Executive Chef Brian Gojdics and Dillon Varrelman, kitchen manager of Tutta Bella Issaquah, were the only two Pacific Northwest pizza makers on hand in California on Saturday, June 10, 2017, helping set the Guinness World Record for the Longest Pizza in the World.
"I am proud to be part of a group of pizza makers from across the world that set a new Guinness World Record for the longest pizza in the world hovering just below 1.3 miles," said Gojdics. "It was a crazily intense night full of seeing old friends, meeting new people, sharing stories, listening, learning, relating, talking hydration levels and ferments, pushing a roll of Teflon over chicken wire for over a mile, waiting, and lots and lots and lots of pizza."
A little bit about Chef Brian Gojdics, Italian food has always played a role in Brian's life in some capacity or another. Where he grew up in NE Ohio, families from Sicily, Naples, and Abruzzo dominated the local Italian restaurant scene, and he became inspired by their culinary traditions and flavors. Brian migrated west to Seattle and was hired as a cook when Tutta Bella opened its doors in 2004. He is now is the Executive Chef and Director of Food and Beverage with responsibility over all menu development. Brian is one of the first three, and the first American, recognized by the AVPN as a Senior Pizzaiolo and has spent countless hours training with many master pizzaioli in Naples and across the United States. Brian and Tutta Bella's owner still meet every Friday morning to explore and share new ingredients and recipes.
All of the product and proceeds from the event went to the local homeless shelters and food banks.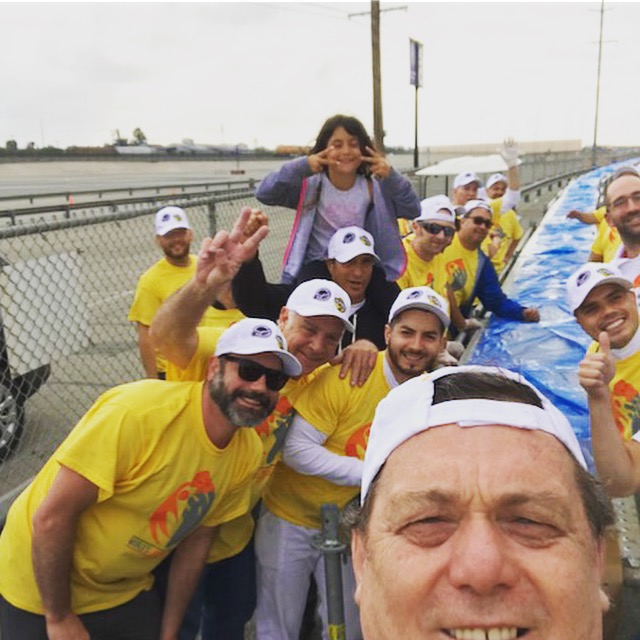 Tutta Bella locations:
Columbia City – 4918 Rainier Avenue South, Seattle, WA 98118
South Lake Union – 2200 Westlake Avenue, Ste. 112, Seattle, WA 98121
Wallingford – 4411 Stone Way North, Seattle, WA 98103
Bellevue – 15600 NE 8th St., Suite J1, Bellevue, WA 98008
Issaquah – 715 Northwest Gilman Boulevard, Issaquah, WA 98027