Nordstrom's Habitant redefines the shopping experience with an exceptional dining offering that is fresh, relevant and urban. 
Meet Paul Polis, local Restaurant Chef and innovation team member of Nordstrom's Habitant from Seattle, Washington. He brings an unprecedented level of detail and culinary prowess to the team at Nordstrom's. Each morning, he'll taste every menu item to ensure the freshness, colors, and taste are perfect before it's service time. If something is off, he'll remake it. No shortcuts. This type of practice is not seen at every restaurant, but at Habitant, it's a standard for Paul. Just like the fashion counterpart Nordstrom, Habitant wants to keep the guest experience consistent and repeatable on every visit.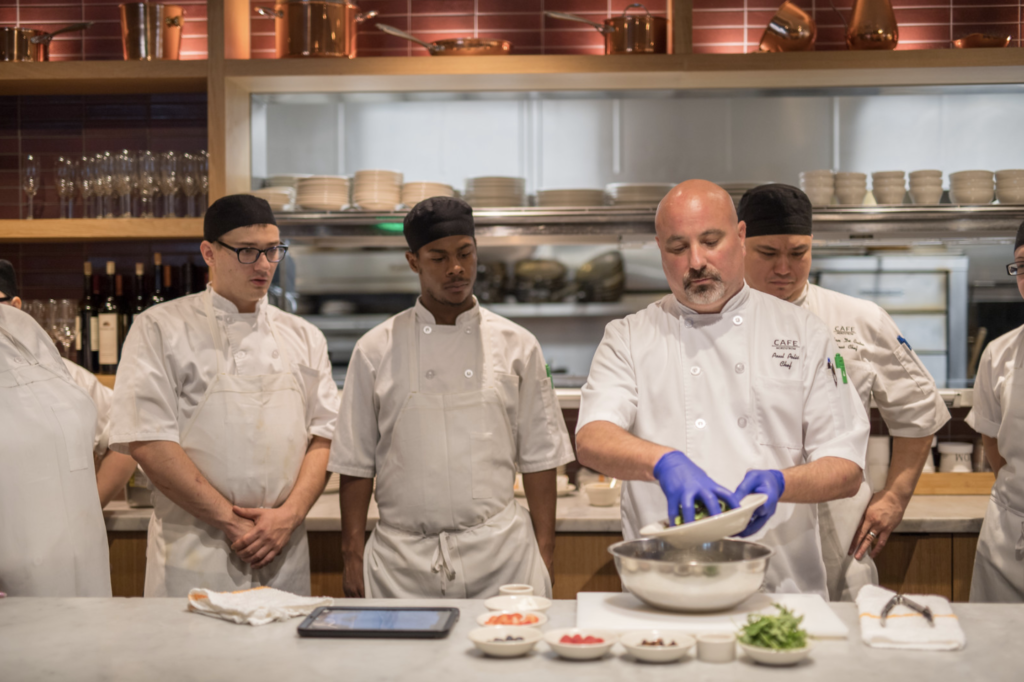 Guests dining at Habitant can expect a tapas style menu where it's encourages to order several items and share. The menu features freshly prepared salads, sandwiches, and locally-infused appetizers. Along with the food options, you can enjoy a glass of regionally-inspired wine, or handcrafted cocktails that use delicious, fresh squeezed juices, homemade syrups and premium spirits for truly top notch cocktails.
Ingredients are sourced locally from farms in Washington like Charlie's for fresh produce, peaches from Pence Orchards, a fourth-generation family farm in Wapato and berries from Sterino Farms, which are harvested and delivered daily to ensure you received the freshest quality fruits and vegetables.
Habitant is a great compliment to the Nordstrom experience, especially for those looking for a shopping break, and get refreshed with a nice meal. Whether you're shopping at Nordstrom or not, we recommend dining at Habitant or grabbing a cocktail. The prices are great too!
Maple Bacon Deviled Eggs / 6.50 / cage free eggs, maple sriracha glazed bacon, scallion
Mediterranean Hummus / 7.95 / garbanzo beans, kalamata olives, marinated feta, extra virgin olive oil, rosemary bread
Honey Chipotle Chicken Wings / 9.50 / daikon sprouts, green onions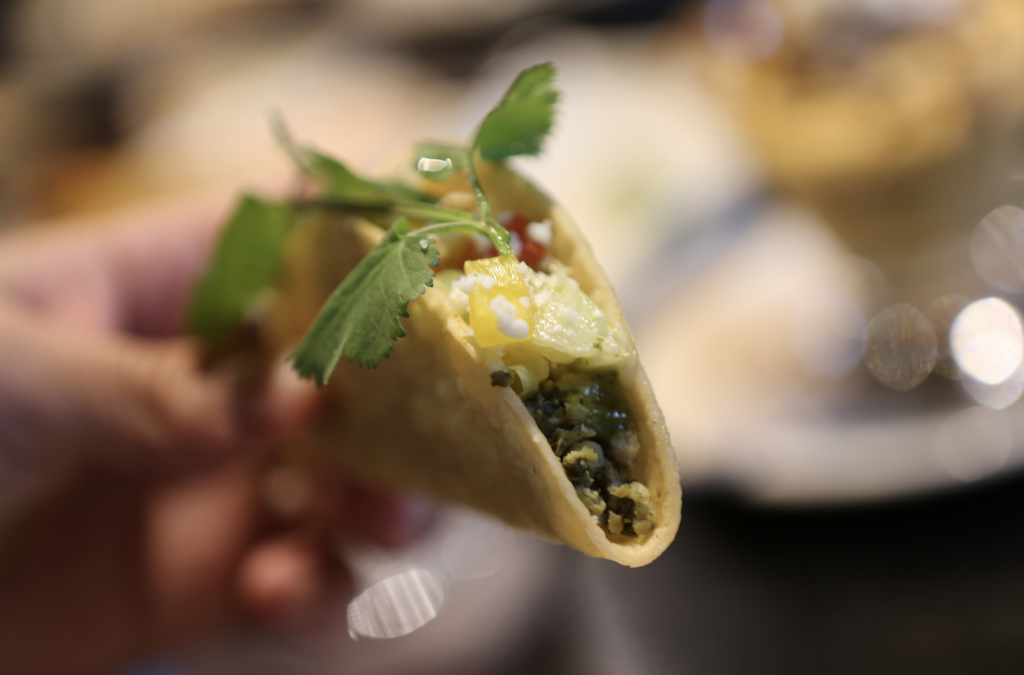 Cilantro Lime Chicken Tacos are a customer favorite. / 10.50 / romaine lettuce, yellow pepper, tomato, cilantro lime vinaigrette, queso fresco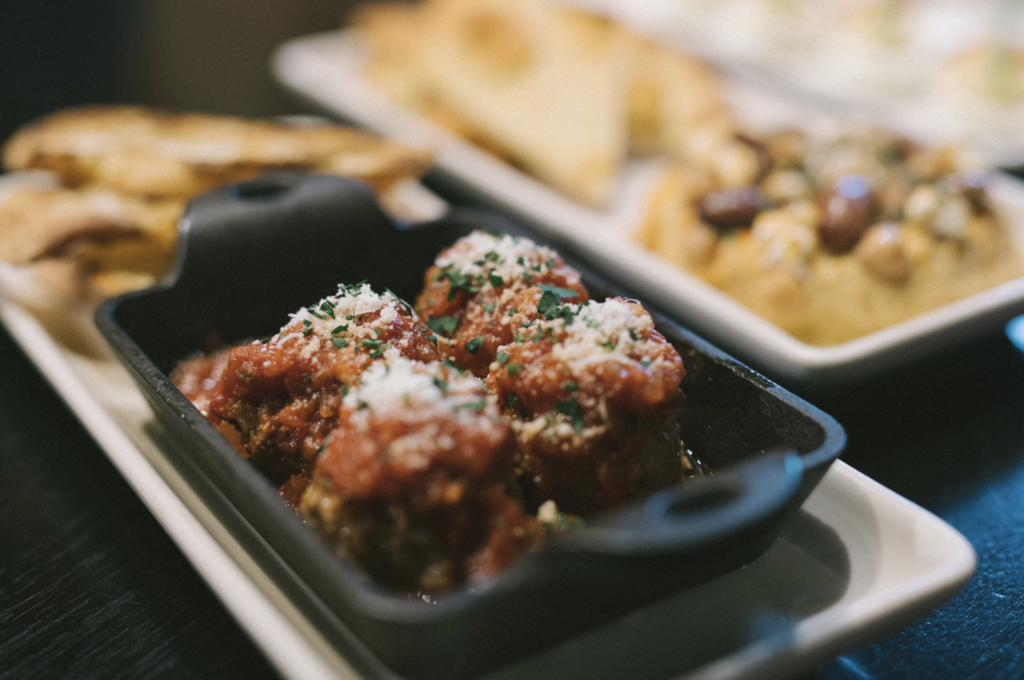 Ricotta Meatballs / 9.75 / rustic marinara sauce, parmesan cheese, grilled artisan bread
Polenta Fries / 5.95 / rosemary, sage, parmesan, oven roasted tomato aïoli
Candied Bacon / 6.95 / applewood smoked, brown sugar, black pepper. This bacon is immensely flavorful, highly smokey, and thick. This is by far one of the best candied bacons we've ever had. 
A savvy seasonal pumpkin mouse for dessert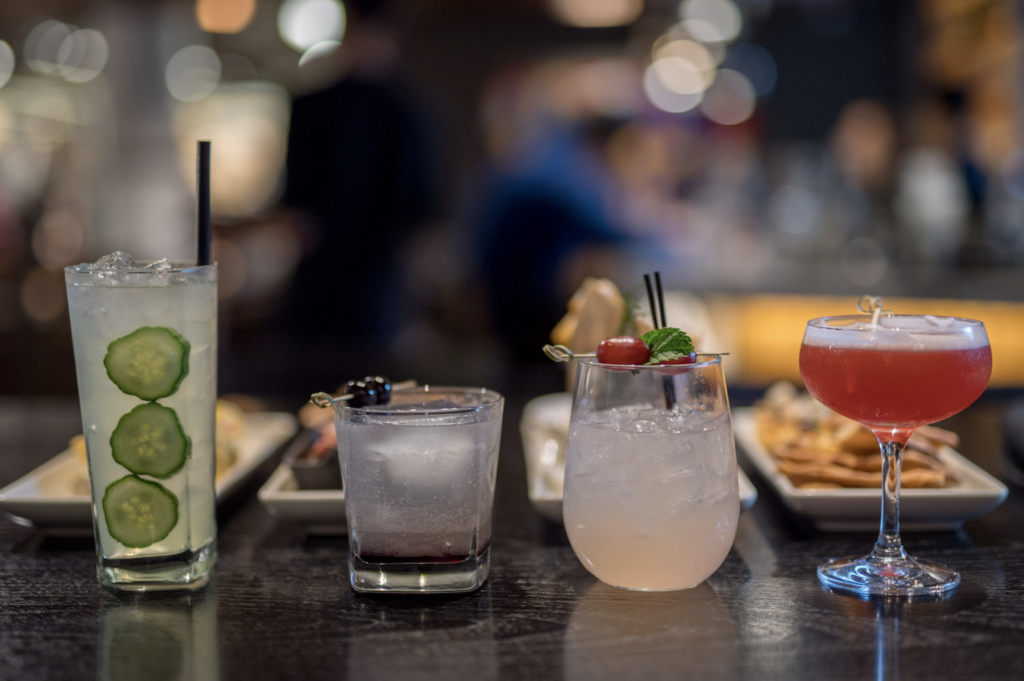 Guests can enjoy a number of handcrafted cocktails with fresh fruits, syrups, and bitters.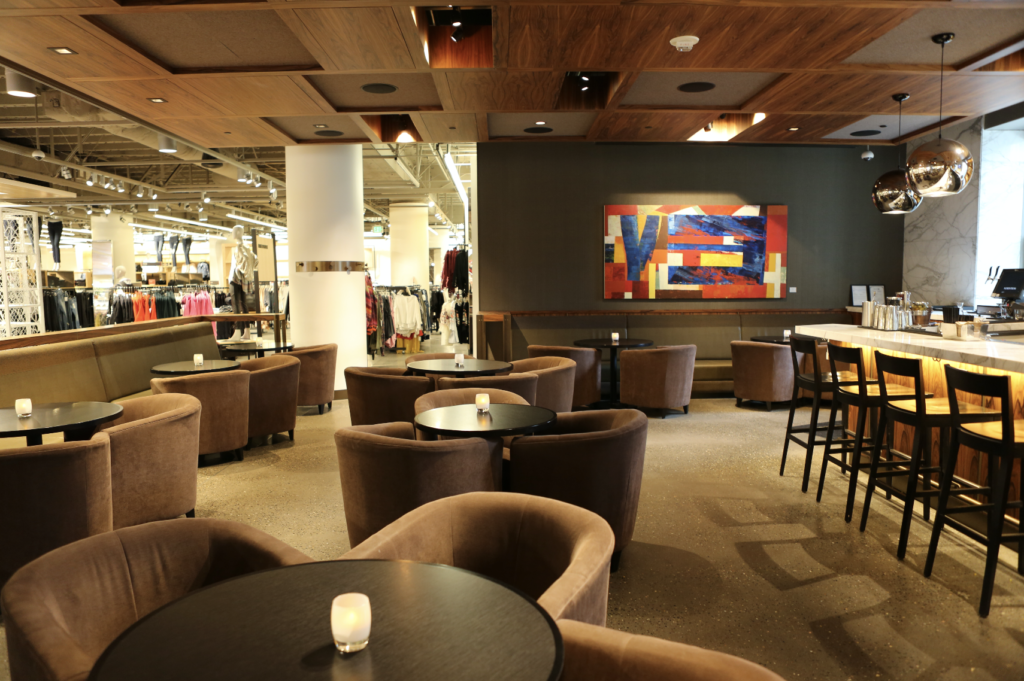 Nordstrom Habitant
Downtown Seattle 500 Pine St, Seattle, WA 98101 (206) 628-2111