Renowned Seattle vegetarian restaurant Cafe Flora introduces Floret this February at the Northwest's largest airport; one of the few vegetarian restaurants in U.S. airports
After much anticipation, Floret by Cafe Flora is now open at Seattle-Tacoma International Airport. This spinoff of the popular Cafe Flora is a 2,000-square-foot light-filled space located next to the new Delta lounge between A and B terminals.
This is the first exclusively vegetarian and vegan restaurant to open at Sea-Tac, and one of just a handful of vegetarian airport restaurants in the nation.  
With more vegetarians, vegans and ingredient-savvy diners traveling through America's airports, Cafe Flora, a 27-year-old landmark for vegetarian cuisine in Seattle, is thrilled to operate its concept at Seattle-Tacoma International Airport. 
"We are very excited to open Floret at Sea-Tac and let all of our guests and travelers experience all of the hard work we've poured into it. We've created hearty, nourishing and delicious items that just happen to be vegetarian," said owner Nat Stratton-Clarke. "Now, travelling vegetarians or people looking for a healthier option, will have an incredible array of choices for breakfast, lunch and dinner at Floret."  
Independently owned and operated, opting out of the often-utilized concessionaire model seen at many airport restaurants, Stratton-Clarke has gone to great lengths to replicate the same high level of quality ingredients used at Cafe Flora. He spent months working with his regional farm sources and purveyors to get them airport "badged" (obtaining vendor credentials) to offer the seasonal, local, fresh produce that will be found on the Floret menu.
The 80-seat restaurant serves both dine-in and grab-and-go clientele for breakfast, lunch, and dinner. There is also a full bar serving craft cocktails, Washington beer, wine and hard cider.  
Diners can expect flavorful and creative vegetarian, vegan and gluten-free dishes from chef Bernadette Biela, that utilize local Washington purveyors; including produce from Whistling Train Farm in Kent, tofu from Island Spring Organics on Vashon Island, dairy from Medosweet Farms, and eggs from Stiebrs Farm. 
Grab-and-go offerings: breakfast sandwiches, housemade pastries including Cafe Flora's signature vegan cinnamon rolls, superfood salads, and mixed grain bowls featuring everything from quinoa to falafel. 
Dine-in offerings: hearty sit down breakfasts including biscuits with mushroom gravy, scrambles, and pancakes for kids. Dinner features signature items including the Oaxaca tacos and mushroom French dip with yam fries, as well as a plethora of salads, entrees and sandwiches.
Beverages: a visit to Floret provides an opportunity for travelers to sample many of the Northwest's favorite beverages including Stumptown Coffee Roasters, Rachel's Ginger Beer on tap, Tieton Cider Works hard cider, and Fremont Brewing Company IPA on tap, among other local brews. Standout nonalcoholic beverages include housemade sodas and shrubs, and Seattle-based Mystic Kombucha on tap.
Another of Stratton-Clarke's touches is bringing the atrium-like atmosphere of his Seattle cafe to Floret. The unique Sea-Tac space takes on a life of its own, with 20-foot-high ceilings and large conservatory-style windows with tarmac views that allow natural light to spill into the dining room. Contemporary interior design elements include hexagonal cement tiles, brass accents, botanical inspired wallpaper and soft color accents that create a warm and inviting atmosphere. The restaurant's commitment to sustainability reaches beyond its food, featuring select furniture thoughtfully sourced from recycled and reused materials. Outlets under every bar seat conveniently allow guests to plug in and work or charge electronics.
"Plants and greenery bring a relaxing, restorative effect to any space, and we really wanted that peace for travelers dining at Floret," Stratton-Clarke said. "We are pulling in elements of our original Seattle cafe while giving Floret a playful, modern identity all its own. The space is a tranquil and relaxing haven for weary travelers." 
Floret is open daily with grab-and-go options from 5 a.m. – 9 p.m., and the dining room seating guests from 6 a.m. – 10 p.m.; each serving breakfast, lunch and dinner.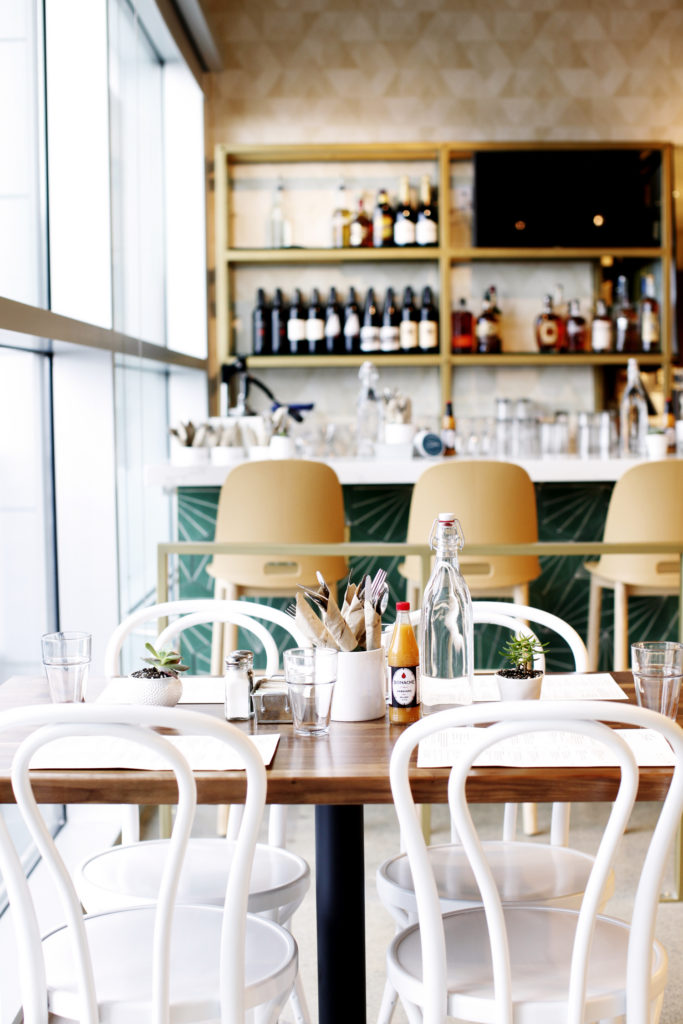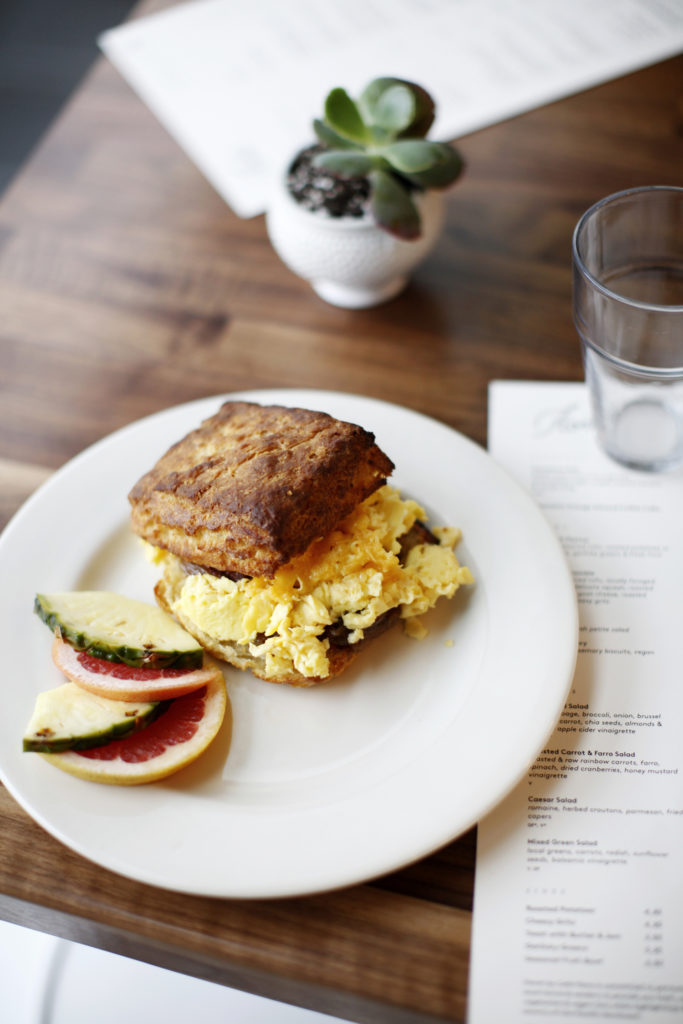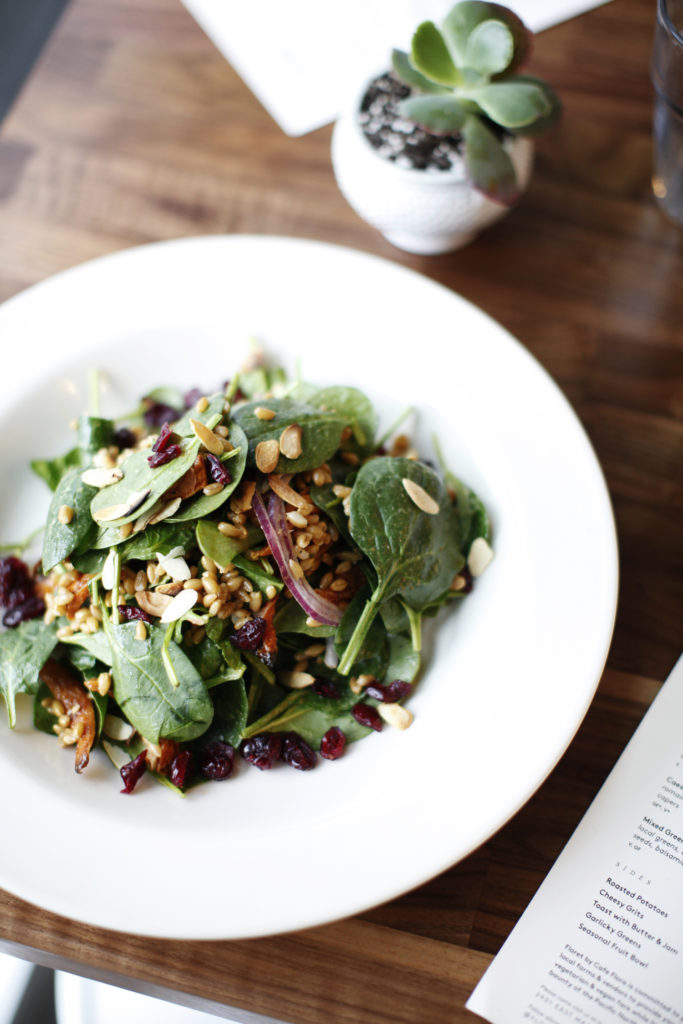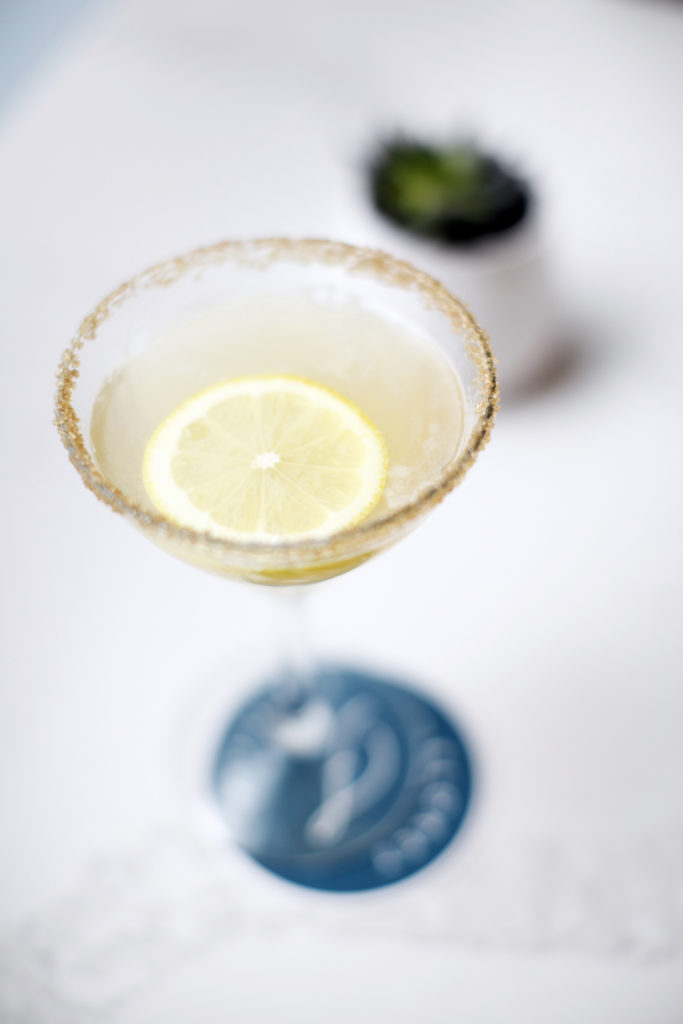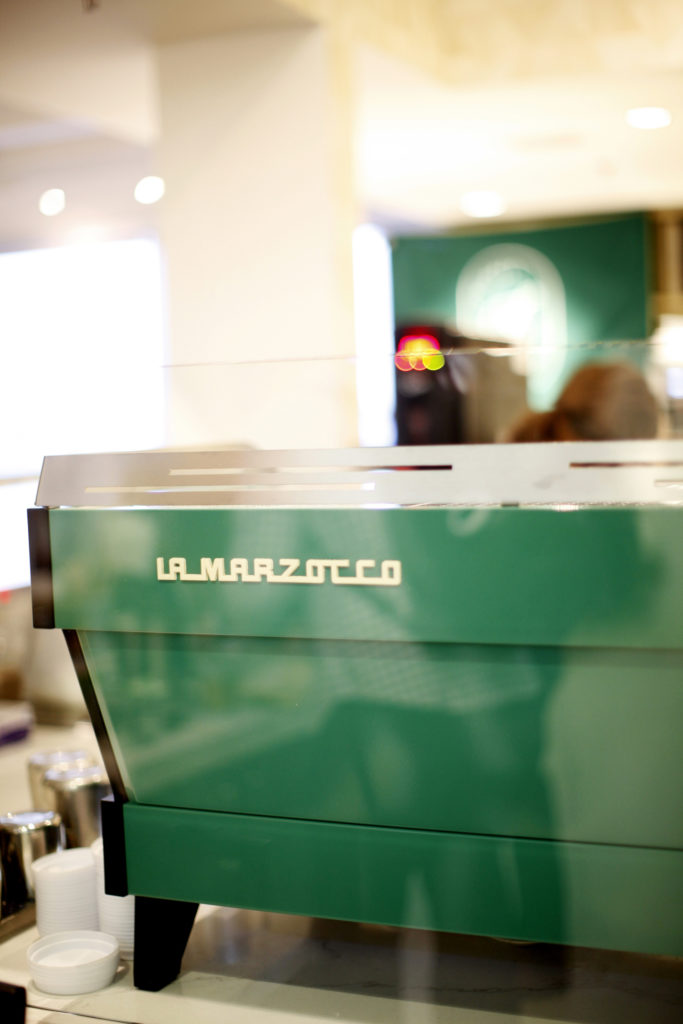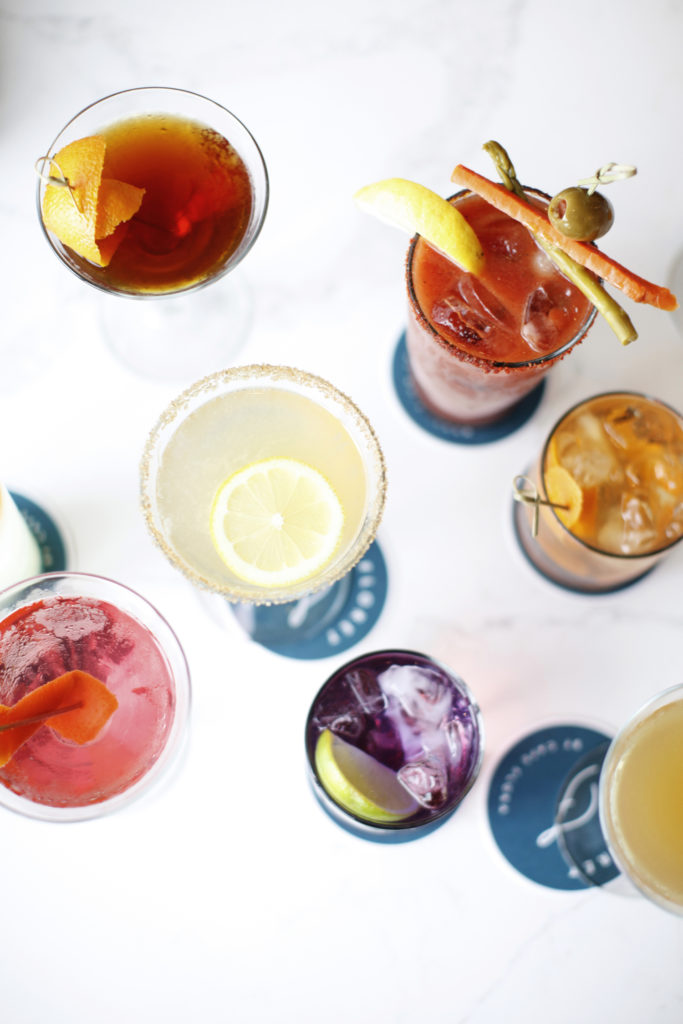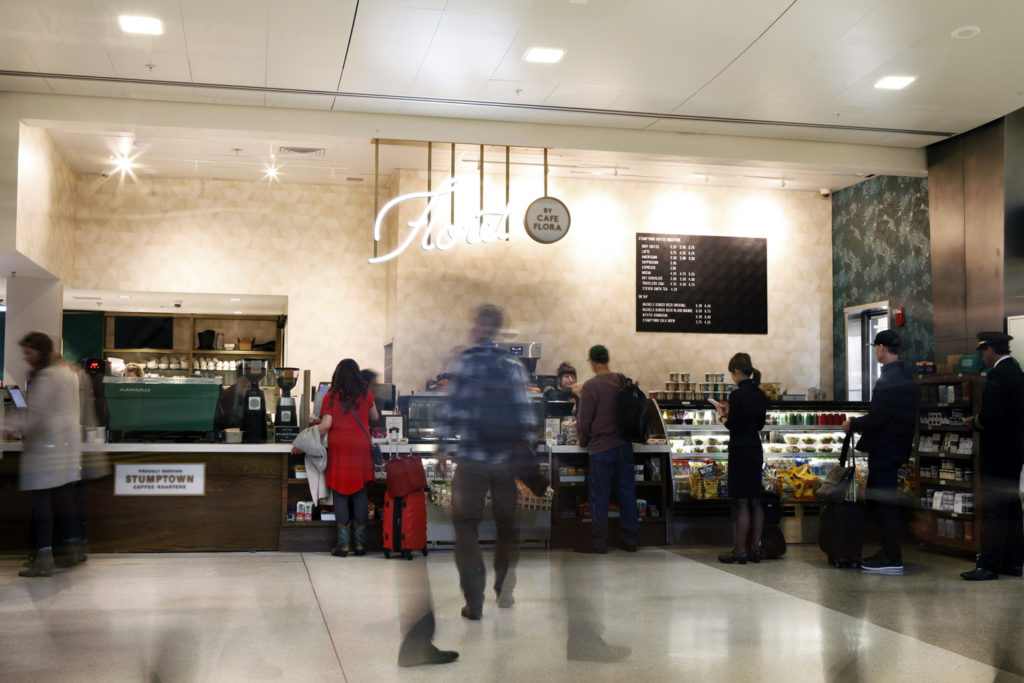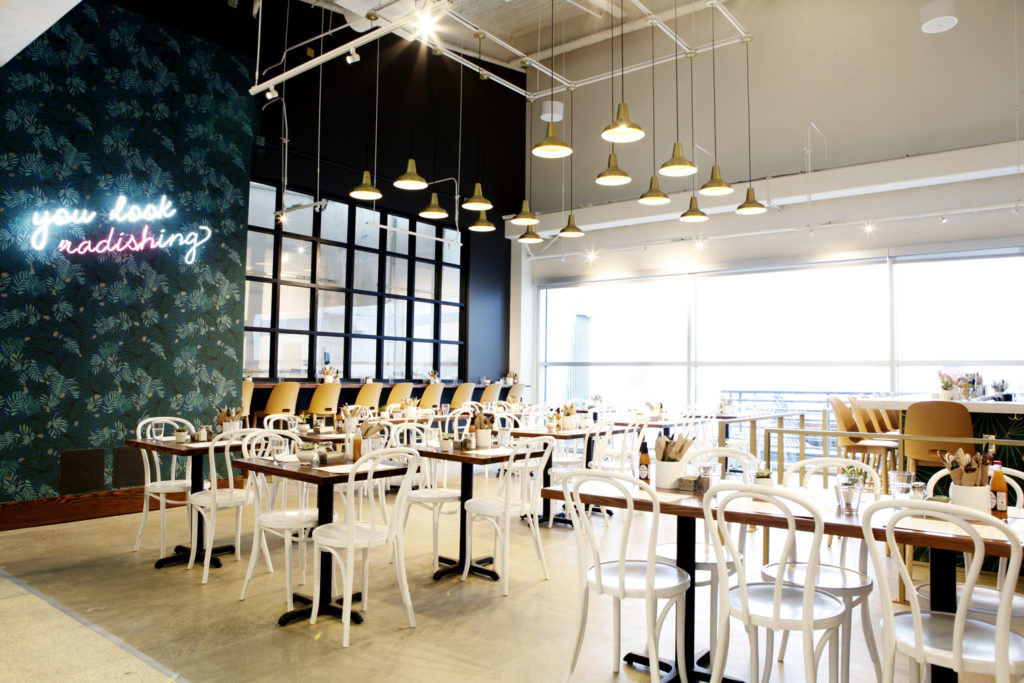 Photo credit to Belathee Photography
About Cafe Flora
Since opening its doors in 1991, Cafe Flora has been at the forefront of utilizing local, organic and sustainable goods and produce and building strong direct relationships with Washington farmers. Its chef team draws inspiration from international culinary traditions along with the availability of an abundance of locally grown produce to create imaginative and dynamic vegetarian, vegan and gluten free dishes. Cafe Flora has been recognized nationally for its award-winning, creative vegetarian dishes in Bon Appetit, The Food Network, Vegetarian Times, Travel + Leisure and more. Located at 2901 E. Madison Street, Seattle, 98112 in Seattle's Madison Valley neighborhood. Open for breakfast, lunch, dinner, happy hour and weekend brunch. Learn more at www.cafeflora.com. 
About Seattle-Tacoma International Airport
Operated by the Port of Seattle, Seattle-Tacoma International Airport (SEA, KSEA) is ranked as the 13th busiest U.S. airport, serving nearly 42.3 million passengers and more than 332,000 metric tons of air cargo in 2015. With a regional economic impact of more than $16.3 billion in business revenue, Sea-Tac generates 171,796 jobs (109,924 direct jobs) representing over $2.8 billion in direct earnings and more than $565 million in state and local taxes.  Twenty-four airlines serve 83 non-stop domestic and 24 international destinations.