Centerplate & Chef Ethan Stowell's collaboration continues to bring creative, restaurant quality food to the ballpark
Seattle's favorite spot for noodles and dumplings and the best Central Texas BBQ this side of Waco are coming to Safeco Field for the Seattle Mariners 2018 season as Din Tai Fung and Jack's BBQ join the menu lineup.
Centerplate, the Mariners hospitality partner, and noted Seattle restaurateur and Safeco Field consulting chef Ethan Stowell are continuing their now eight-year collaboration that has earned Safeco Field a reputation for fresh, locally-inspired, restaurant-quality food in a ballpark setting.
"Seattle maintains an incredible food scene, so every year when we decide how we are going to tweak the food and beverage items that we offer at Safeco Field, we visit local restaurants and sample the menus for ideas," said Centerplate General Manager Steve Dominguez. "The new partners this year, combined with chef Stowell and the new menu item created by Executive Chef Taylor Park and his team, will only serve to enhance the Safeco Field experience."
Din Tai Fung (Intentional Wok, Section 132, Main Level)
"Phenomenal," "delectable," "little pillows of heaven," have all been used to describe the food at Din Tai Fung, the Taiwan-based chain that consistently draws long lines at its four Seattle area restaurants. Taking over the Intentional Wok space, Din Tai Fung will serve pork wontons with spicy sauce, wonton soup, steamed traditional bao buns filled with pork, or a vegetarian option with bok choy, tofu, mushrooms and vermicelli noodles. Garlic string beans, chicken fried rice, hot and sour soup and boba tea with tapioca pearls round out the menu selection.
Jack's BBQ (The 'Pen)
Central Texas-inspired BBQ via Seattle's SODO neighborhood is coming to The 'Pen. Pit Master and native Texan Jack Timmons has perfected the art of low and slow smoking over hardwoods to create some of the most delectable dishes this side of Waco. Safeco Field offerings include beef brisket sandwich, pulled pork, Jack's own smoked jalapeño-cheddar sausages, served on a bun or hand dipped in Jack's own buttermilk hush puppy batter and fried. There's also burnt ends, Frito pie and Jack's own hush puppies.
Dynamite Chicken (The 'Pen)
Ethan Stowell's concept, from his Bramling Cross restaurant in Ballard, has an updated menu this year with a fried chicken sandwich, with or without Chef Stowell's own spicy sauce; hot wings with spicy sauce; tater tots topped with Beecher's cheddar cheese, bacon, garlic and spicy yellow peppers; and jalapeño poppers. He's also taken garlic fries, a ballpark favorite, to a new level with fresh garlic and parmesan cheese. Order them with a side of crispy chicken tenders.
On Deck Donuts (Near Frozen Rope Ice Cream Sandwiches, Section 132, Main Level)
For those with a sweet tooth, On Deck Donuts offers house-made mini donuts and jumbo donut bites with your choice of toppings and dipping sauces including maple syrup and bacon, caramel sauce, powdered sugar or frosting.
Sandwiches, Lobster Rolls & More
The Sultan of Sandwich (near Section 105, Main Level), Safeco Field's destination for meaty, meal-sized sandwiches is adding three new options: pork meatball with house-made marinara sauce; Cubano with pulled pork, ham, Swiss cheese and house-made mojo sauce; a classic Reuben with corned beef, Swiss cheese, sauerkraut and Thousand Island dressing on a rye baguette.
Sound Seafood (Club Level, Section 249), already home to fresh seafood offerings like true cod fish & chips and Dungeness crab sandwiches, will now offer lobster rolls featuring delicate claw meat dressed with garlic-celery aioli on a King's Hawaiian roll.
As if Jack's BBQ wasn't enough for the meat eaters, Holy Smoke BBQ (Section 119, Main Level & Section 313, View Level) has house-smoked longbone beef ribs on a bed of coleslaw with Jack's mild or spicy sauce. It's a meaty meal for one or more.
Cans & Craft Beer
Safeco Field boasts an outstanding selection of beer including drafts from craft breweries from around the Northwest, barrel aged and cask conditioned ales, domestic and premium brews on tap and in cans. In addition to Happy Hour in The 'Pen, which offers 16oz beers for $6.50 up until game time, 10 locations around the ballpark offer a selection of 12oz cans for $5 and $6.
Chateau Ste. Michelle Wine
Washington's own Chateau Ste. Michelle is the new "house wine" at Safeco Field. The award-winning 14 Hands varietals are available at concession stands, First Base Vine (Main Level, near Section 126), clubs and restaurants throughout the ballpark including Chardonnay, Sauvignon Blanc, Cabernet and Rosé. Available by the glass and full bottle carafe.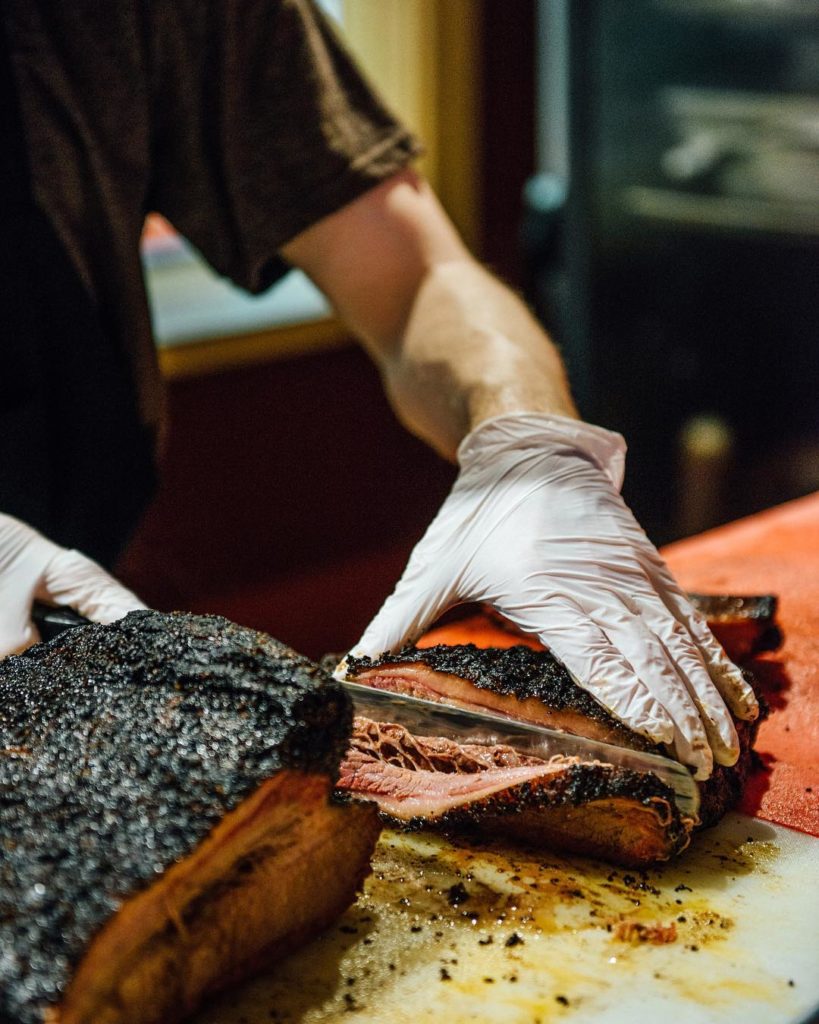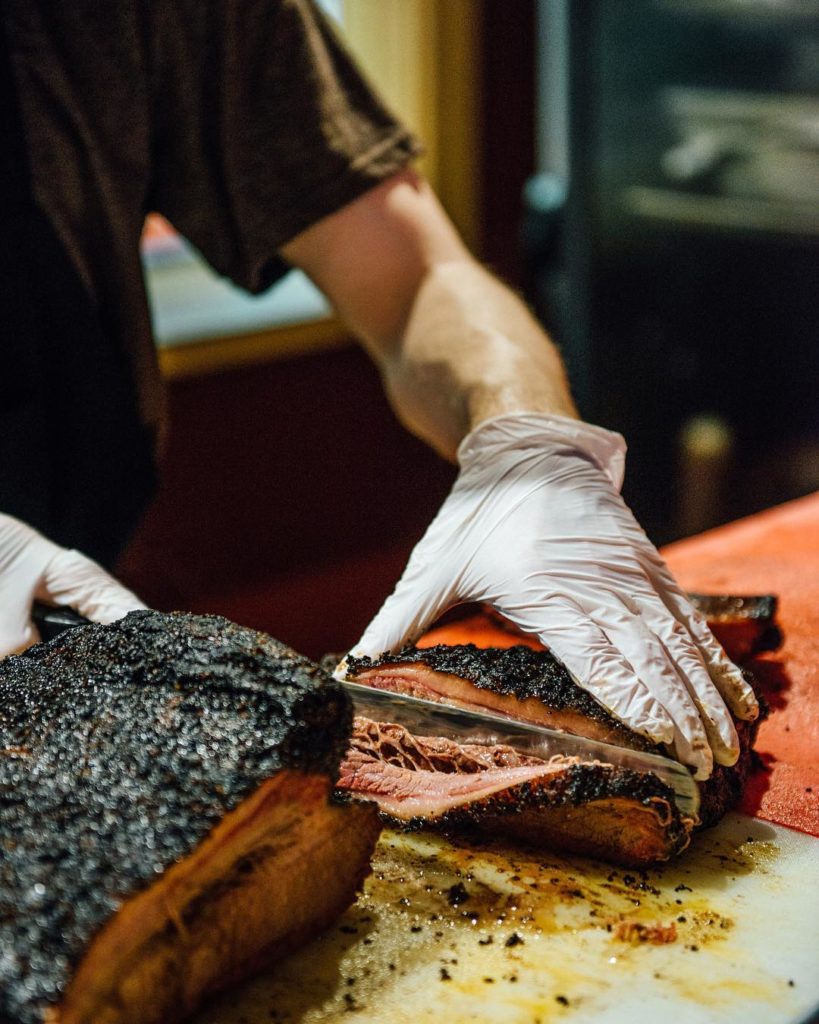 About Centerplate
Centerplate is a global leader in live event hospitality. "Making It Better to Be There®" for more than 116 million guests each year at more than 300 prominent entertainment, sports and convention venues across North America, Europe and the United Kingdom. Centerplate has provided event hospitality services to more than 30 official U.S. Presidential Inaugural Balls, 14 Super Bowls and 22 World Series. Visit the company online at Centerplate.com, or connect via Twitter @Centerplate, Instagram @Centerplate, or Facebook/Centerplate.
About Ethan Stowell Restaurants
Ethan Stowell is the executive chef and owner of Ethan Stowell Restaurants in Seattle. His food philosophy is all about keeping it simple, using fresh ingredients and allowing the food to do the talking.
His highly acclaimed restaurants include Tavolàta, How to Cook a Wolf, Anchovies & Olives, Staple & Fancy Mercantile, Ballard Pizza Company, Rione XIII, Bar Cotto, Mkt., Red Cow, Frēlard Pizza Company, Bramling Cross, Marine Hardware, Tavolàta Capitol Hill, and Ballard Pizza Company SLU, as well as Goldfinch Tavern in the Four Seasons Hotel in Seattle.
Stowell was named one of the 2008 Best New Chefs in America by Food & Wine magazine and was chosen as the Best New Chef All-Stars in 2013. He and his wife and business partner Angela were the recipients of the 2016 Richard Melman Innovator of the Year Award.
Since 2010, chef Stowell has consulted with Centerplate on the Safeco Field food and beverage program. This collaboration has won Safeco Field the reputation for serving locally-inspired restaurant-quality food in a ballpark setting. In addition to Dynamite Chicken, Ballard Pizza Company, Holy Smoke BBQ and Sound Seafood, Stowell originated the "Northwest Mex" concept for the popular Edgar's Cantina and Edgar's Tacos. He has also created menu items featured at Safeco Field Sausage Company, Hit It Here Café and in the Private Suites.