Ichiju Sansai (一汁三菜) means: "one soup three dishes", and it is a healthy concept and umami-based cooking.
Meet Chef Shimojima. A Japanese chef from Kyoto, Japan now head Chef and taste master at I Love Sushi on Lake Bellevue (first sushi Restaurant in Bellevue which opened in 1986). From the age of 18, Shimojima started working in the food industry and gained special techniques in the Japanese food culture he still uses today. Outside working part-time at the restaurant, Shimojima's early dream was to become a professional guitarist, then followed by becoming a hair stylist. Quickly, realizing his dreams were out of sight, he decided to pursue cooking as his path in life.
Working through the ranks as a handyman, he obtained a cooking position a year later. When he turned 23, he joined "Kamiya" a high-class full course kaiseki restaurant (reservation only) where he served high-class VIPs. After Kamiya, Shimo worked at "Nadaman", Japan's longest established and most famous restaurant in eastern Japan) as second from the top and had 7 subordinates under him and over 35 cooks. After 5 years, he quit and went to "Kakiyasu" where he learned more about the restaurant business, souzai, and, accounting). With world-class experience in Japan, Shimo's boss from Kakiyasu introduced him to Yoshi San, Owner of I Love Sushi  on Lake Bellevue and decided to come to Seattle. His dream is not to bring (tempura, sushi, sashimi) but to bring the traditional 一汁三菜 to America and educate people to eat a balanced meal through 一汁三菜."
As a way to introduce healthy eating in America, Shimo has introduced a traditional Japanese arrangement called Ichiju Sansai (now available at I Love Sushi on Lake Bellevue).
What makes Ichiju Sansai 一汁三菜 a perfectly balanced meal is the carbohydrates from rice, water from soup, protein from meat or fish (main dish), vitamin & minerals from vegetables (side dish). When all the nutrients of the dishes get digested into your stomach, your digestion and ingestion improve through the release of positive cells in the form of fats, sugars, and salts from your body.
Below is the Ichiju Sansai arrangement:
Salmon Yuan grille (marinade in sake mirin soy sauce with a slice of yuzu) eggplant nibitashi (simmered eggplant in seasoned broth) shrimp shibani (simmered shrimp in seasoned broth) green bean fukumeni (green bean simmered in seasoned broth) Brown rice takikomi Gohan (seasoned rice cooked with vegetables) spinach gomabitashi.
The Ichiju Sansai is available Monday through Sunday 5pm-6:30pm for limited of 15 person a day (reservation only). The price is $30. Note, the arrangement will change according to chef All menu of Ichiju Sansai will be chefs omakase each day.
Editor's thoughts: We had the opportunity to sample this arrangement and it is the definition of a well-balanced meal with umami in every bite. Shimo's ability to complement each dish to one another is perfectly executed. Don't overlook the preparation, the brown rice takikomi gohan is seasoned and soaked overnight to give it a delicate and flavorful outcome. Each side dish is also placed with purpose to balance the flavors from the main course. We recommend this!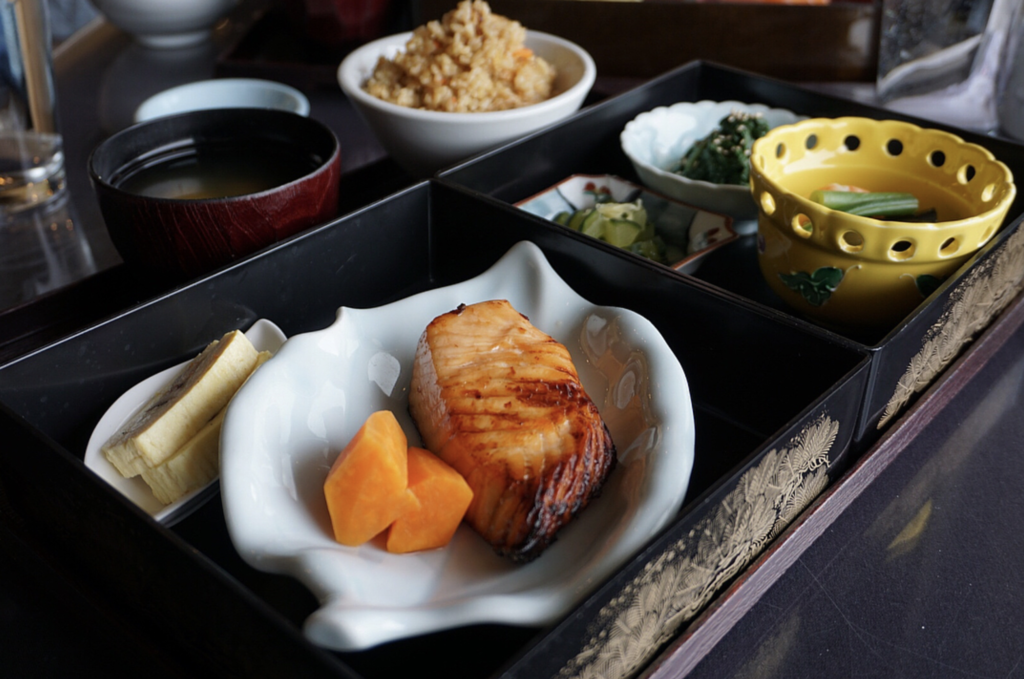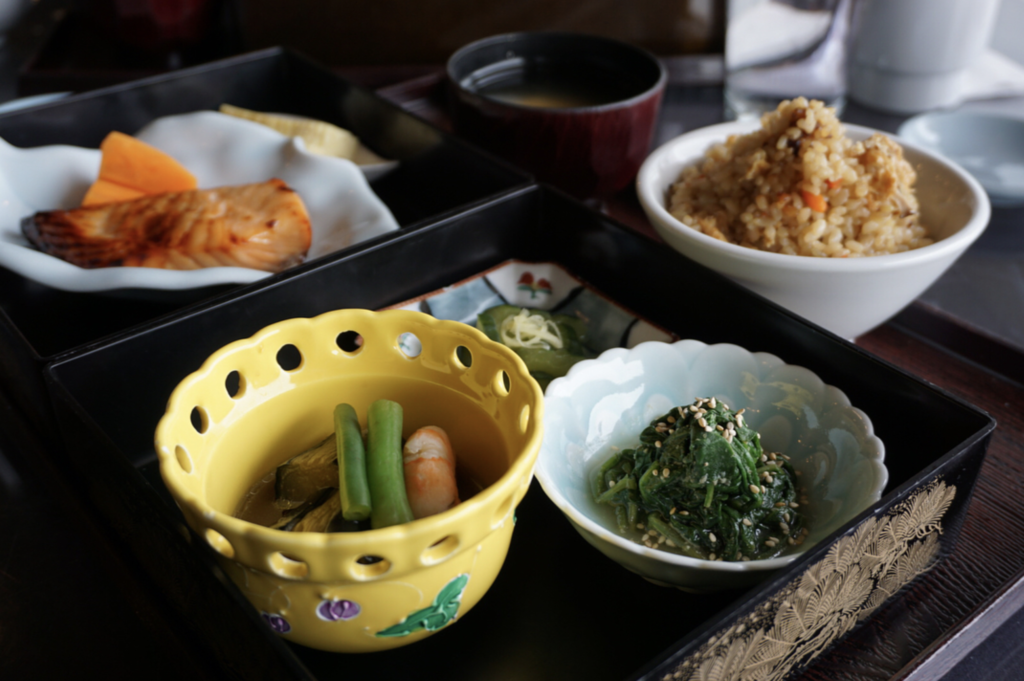 Photo credit: @Nelson_Eats