Shake Shack x Canlis. Burgers, crinkle fries, and Canlis Crab Melts welcome a preview of what's to come for Shack Shack this Fall 2018 in South Lake Union opening.
Seattle's iconic fine-dining establishment Canlis hosted an unforgettable pop-up with New York City-based burger joint Shake Shack, drawing in over 10,000 RSVPs. Lines stretched miles down Aurora Avenue below the restaurant as Shake Shack fans crawled anxiously up the hill to get their hands on some juicy burgers and fries. Guests were encouraged to take a Uber, bike, or walk to avoid parking difficulties at the restaurant. After arrival, a minimum of 2-3 hours was expected to get from one end of the line to getting your hands on a juicy Shake Shack Burger. Shortly after, just a few minutes after 1:00PM, an email was sent out announcing its capacity for the pop-up.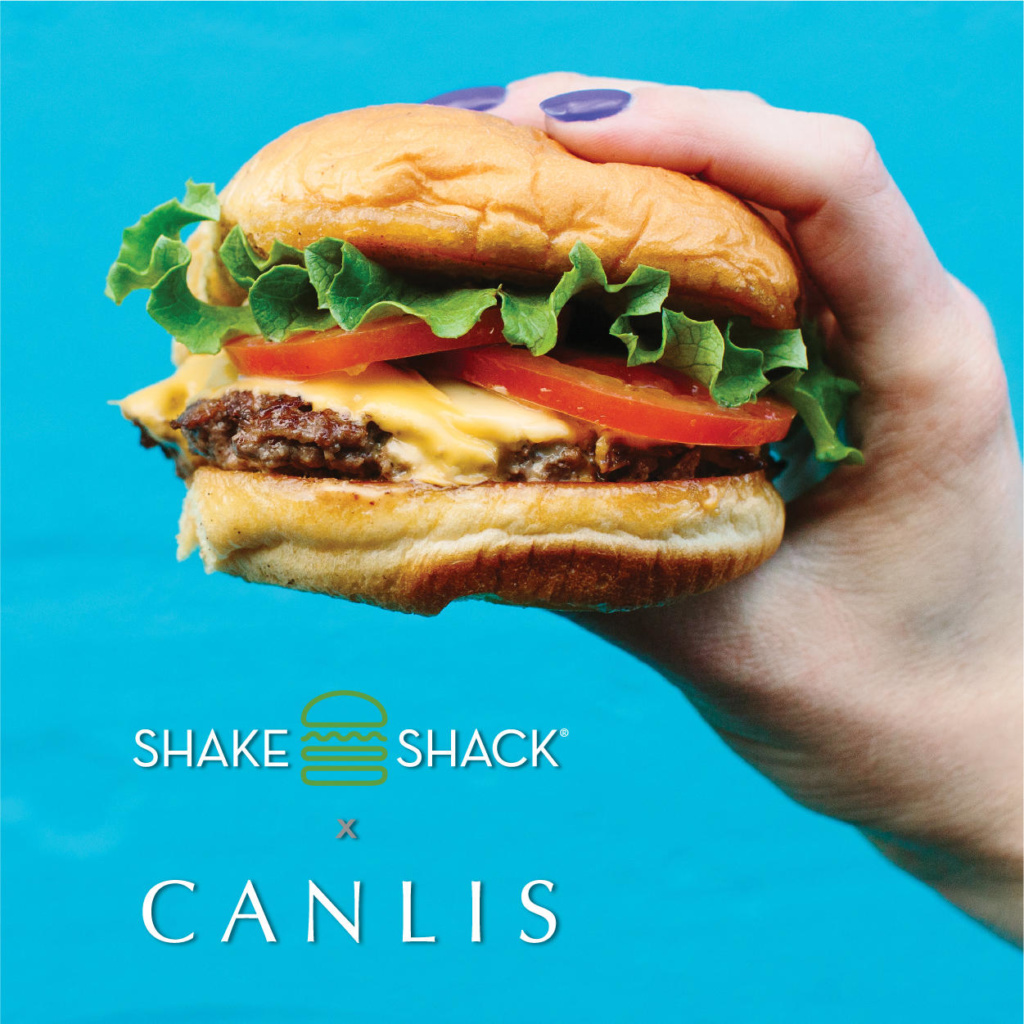 The dichotomy of Canlis and Shake Shack is quite fascinating and extreme but it works. One being on the ultra-fine-dining environment with a white tablecloth service while Shake Shack focusing on a high caliber, fast-casual concept. One thing is for sure, they both know how to create an experience for their guests.
FACT: Shake Shack CEO Randy Garutti was previously the general manager at Canlis when he lived in Seattle.
A little history lesson, Shake Shack started out as a hot dog cart inside Madison Square Park in 2001, and its popularity steadily grew. In 2004 it moved to a stand within the park, expanding its menu from New York-style hot dogs to one with hamburgers, hotdogs, fries and its namesake milkshakes. The company says it uses all-natural 100% Angus beef only and says that its meat has neither hormones nor antibiotics.
After speaking with Brian Canlis, owner of Canlis, he mentioned this is only the beginning of exciting partnerships to come in the future. The Shake Shack pop-up series is one of four backlot events that will be taking place at Canlis with event proceeds being donated to the Queen Anne Food Bank. Based on this summer kick-off, we recommend showing up hours prior to the event or maybe even pitching a tent.
Shake Shack will be opening at 2115 Westlake Ave., in South Lake Union neighborhood in the Fall of 2018. Official opening date not confirmed.
To view more photos and videos, visit Instagram @charleskoh_.