Cépaé Tasting Room and La Parisienne Bakery located inside the Soma Towers is the preeminent destination for French wine and baked goods.
Owner's Julien Hervet and French Chef Patrick Morin wanted to bring true, authentic French wine and pastries to the Pacific Northwest, specifically Seattle and Bellevue. The first La Parisienne Bakery is located in Seattle, the downtown Bellevue location marks its second expansion. The Bellevue location offers patrons the largest selection of wines by the glass in the Seattle/Bellevue area. The Tasting Room uses the Le Verre du Vin system which will allow capacity for its entire portfolio of over 120 different bottles to be poured by the glass at any time.
Cépaé's list will lean heavily towards old world, European wines from France, Italy and Spain while being supplemented with selections from Argentina, Chile, Uruguay and the US – including many from the west coast. Wine will be available for tasting in ½ ounce or 5-ounce pours, and bottles will be available for retail sale to take home. Over 85% of the wines available by the glass will be $20 or less per glass.
The star behind the Bellevue location is Executive Chef Orphée Fouano working with Chef Patrick Morin and will be the driving force behind crafting both the sweet and savory menus for La Parisienne Bellevue. At just 23, Chef Fouano has already spent 10 years in professional kitchens and was most recently the Executive Chef at the acclaimed Mademoiselle Collette in Menlo Park, California.
For those looking to take a bottle home, the prices are impeccable ranging anywhere from $15 a bottle all the way to over $200. This is due to the direct relationship the owners have with the winemakers in France.
Adjacent to Cépaé is La Parisienne French Bakery – bringing it's exceptional, authentic pastries for breakfast as well as traditional fare to accompany the wines served in the Tasting Room. For years, La Parisienne has served Seattle-area denizens and Francophiles from its original Belltown location. Now, Chef Patrick Morin will bring his talents and delectable fare to Bellevue opening his traditional French bakery in the city of Bellevue.
The lunch menu at La Parisienne will focus on a combination of classic French fare such as the Salade Niçoise, Soup à l'Oignon, and a variety of sandwiches including Le Sashimi – with house-baked bread, mayonnaise, pan-seared ahi tuna façon sashimi, avocado, and salad. 
In addition, a selection of five quiches will be available each day including the traditional Lorraine as well as Vegetarian, Salmon, Chicken and Prosciutto. To top it off, several Tartines will be on offer along with the requisite Croque-Madame and Monsieur. The evening menu will add more items to pare with wine including Gougères, and several 'Planches' or Boards including charcuterie, seafood, cheese and vegetables.
For those warmer days, customers can enjoy a nice glass and bites on their beautiful outdoor patio.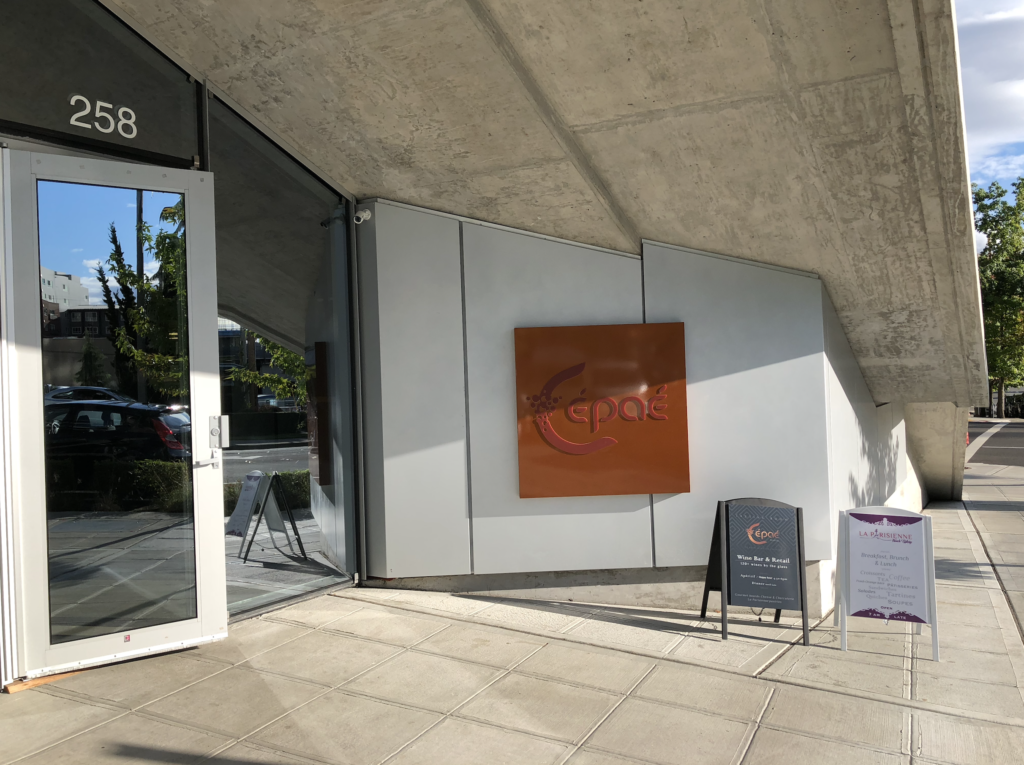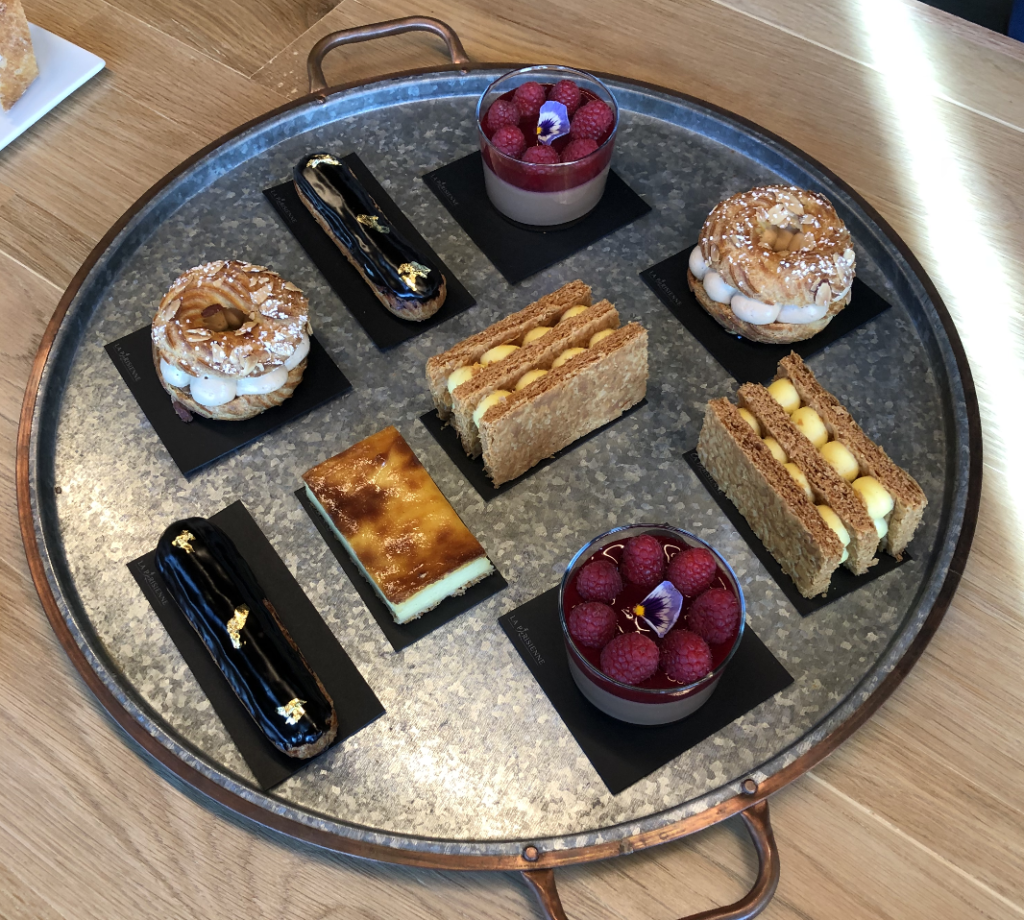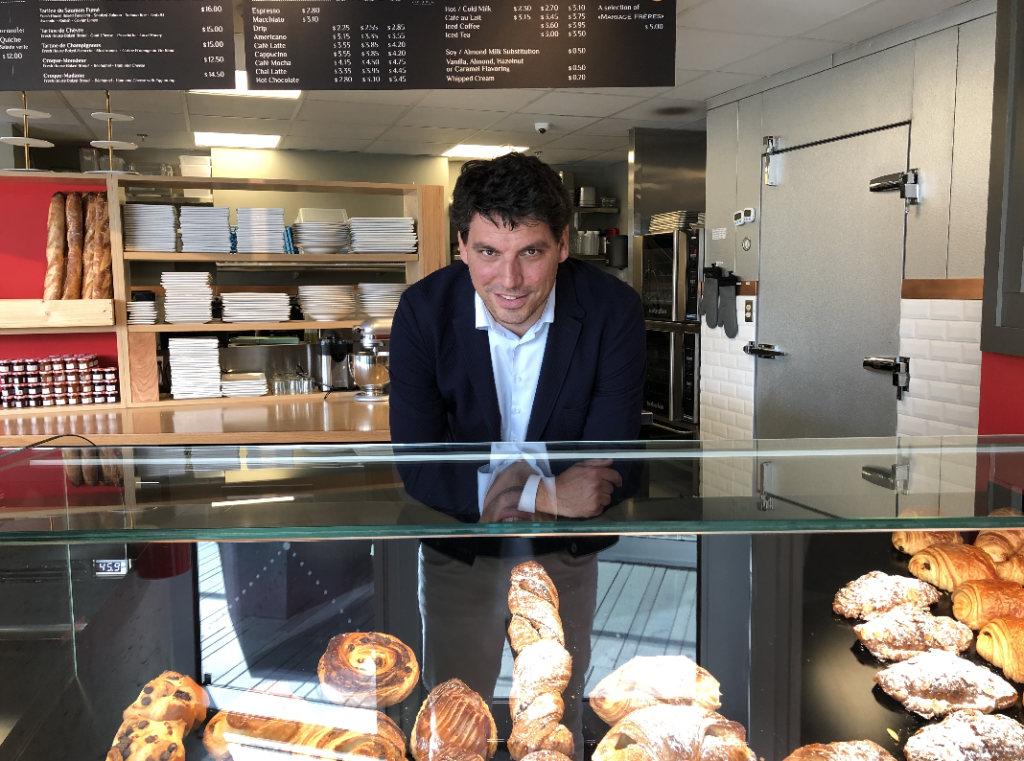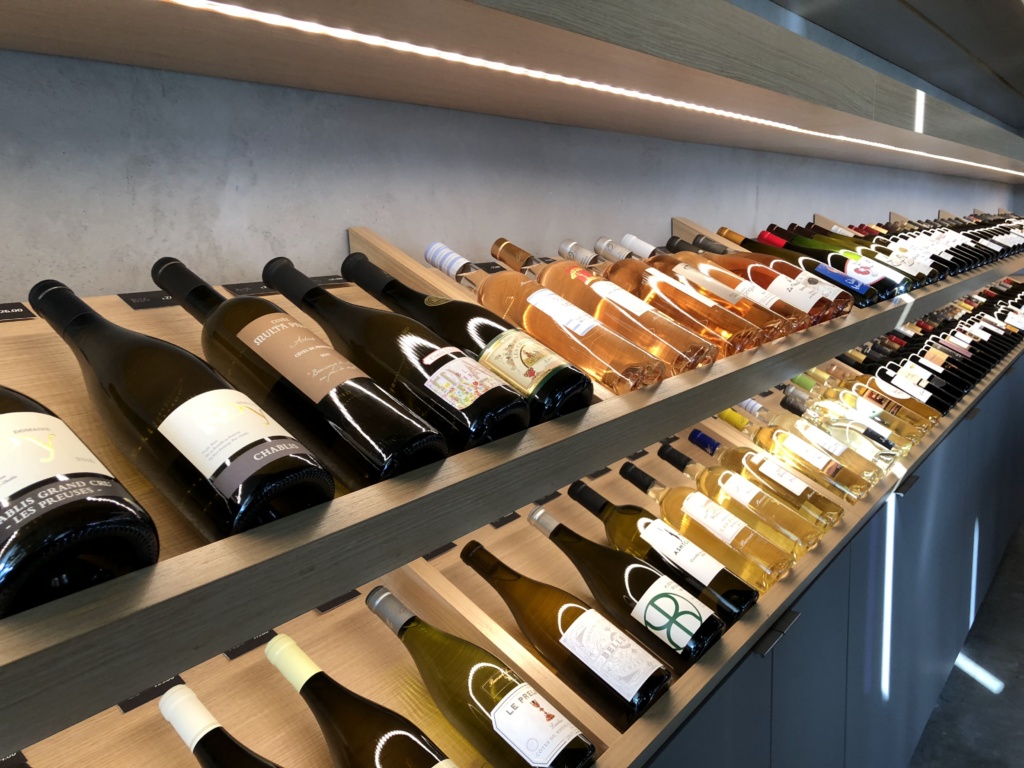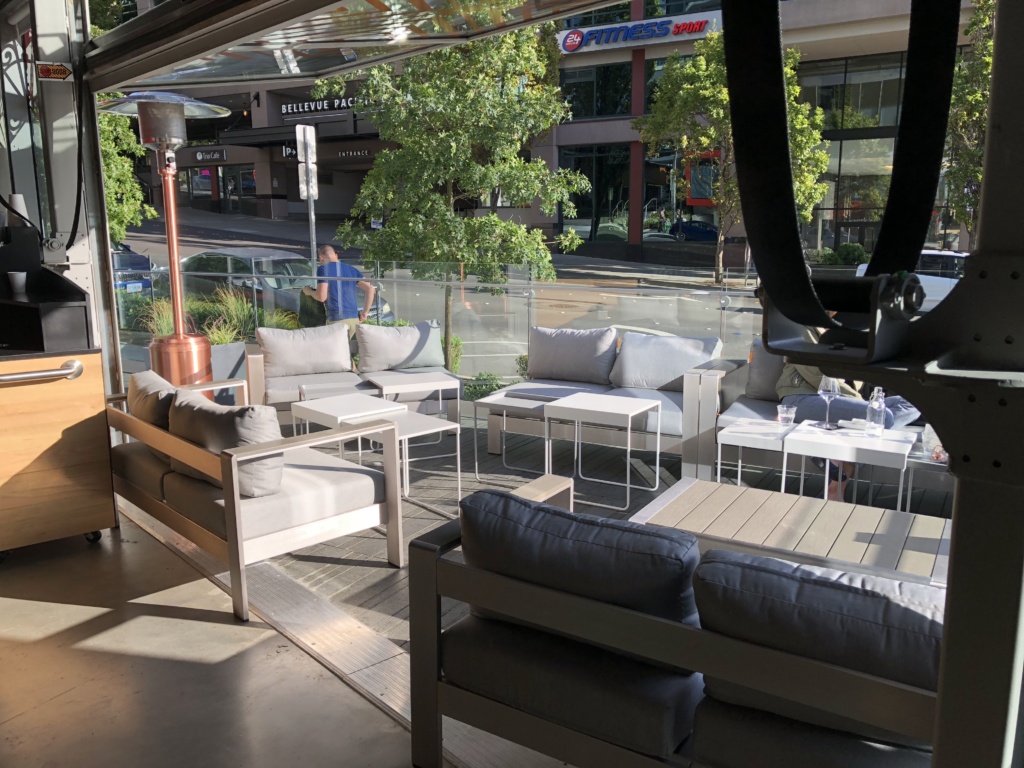 About the Owners: After spending years in the technology industry, and most recently Microsoft, Julien Hervet started a cottage business in his garage following his true passion – wine.  His love of the noble grape and his home country of France drove him to build Cépaé as first, an importing and distribution business and now as a tasting room. Julien's main desire is to bring wines from lesser known regional producers to the American market while both supporting small wineries and educating the public on the great diversity of options available in the wine world.
French Chef named Patrick Morin who has over 30 years of experience in the baking industry. He opened his first bakery in Le Mans, France called "La Princesse de Clèves" where he worked as a baker and chocolate maker. After 20 years, he moved in the region of Paris in Sèvres to manage a bakery called "Le Grenier a Pain". After much success in his home country, Chef Morin followed his dream of opening a bakery in the United States and in 2014 he opened La Parisienne French Bakery in Seattle's Belltown neighborhood which he runs with his wife Christine and daughter Elise.
About the Cépaé Tasting Room and La Parisienne French Bakery
The Cépaé Tasting Room and La Parisienne – Bellevue are in the Soma Towers on 258 106th Ave NE at the corner of 2nd Street NE in Bellevue, Washington.  The bakery will be open at 7 a.m. Monday through Saturday with the Tasting Room opening for lunch at 11 a.m. each day. Closing times are 10 p.m. Monday through Thursday and 12 a.m. on Friday and Saturday. Street parking is available. For more information, visit Cépaé Tasting Room or call 206.331.1910.
La Parisienne Bakery and Cepae Tasting Room can be found on Social Media at:
Instagram | @cepaewine | @laparisiennefb
Facebook | https://www.facebook.com/cepaebellevue/| https://www.facebook.com/frenchbakery.laparisienne/