The Northwest Chocolate Festival has become one of the biggest chocolate festivals in the country, and for good reasons. While showcasing many local vendors, you can also find chocolatiers from every corner of the world here. As a visitor, you'll be joined by hundreds of fellow chocoholics, and while it can be a bit of an overwhelming crowd, it's worth it.


Trends
If you follow the chocolate scene in America, you might be aware that flavors such as "brown butter" and "lavender" have been trending this year. This was apparent at the festival, with countless booths showcasing some out-there flavors, but one trend I didn't expect was the emphasis on single origin chocolate.
In many cases, this is supposed to mean that the chocolate is of higher quality, but in my opinion, they generally lacked in flavor and texture. I'm not a picky chocolate consumer, but there were some samples I actually had to throw out. I only found one single origin chocolate that I really loved, and that was from Peruvian beans. Beans from Nicaragua, Madagascar, and other regions had a strong floral taste and lacked the rich creaminess that makes me a true chocoholic. In addition to single origin chocolates, ruby chocolate made one of its first appearances to the public.
While the bar I sampled had a very low cocoa percentage, something I'm usually not a fan of, I actually loved the ruby bar. It was a great balance of creaminess and it wasn't overly sweet like many milk chocolates.
Foreign vs. Local Chocolate
As to be expected, this festival was filled primarily with local chocolate companies, but there were a few popular vendors from Iceland, New Zealand, Dubai, and many other countries in South America.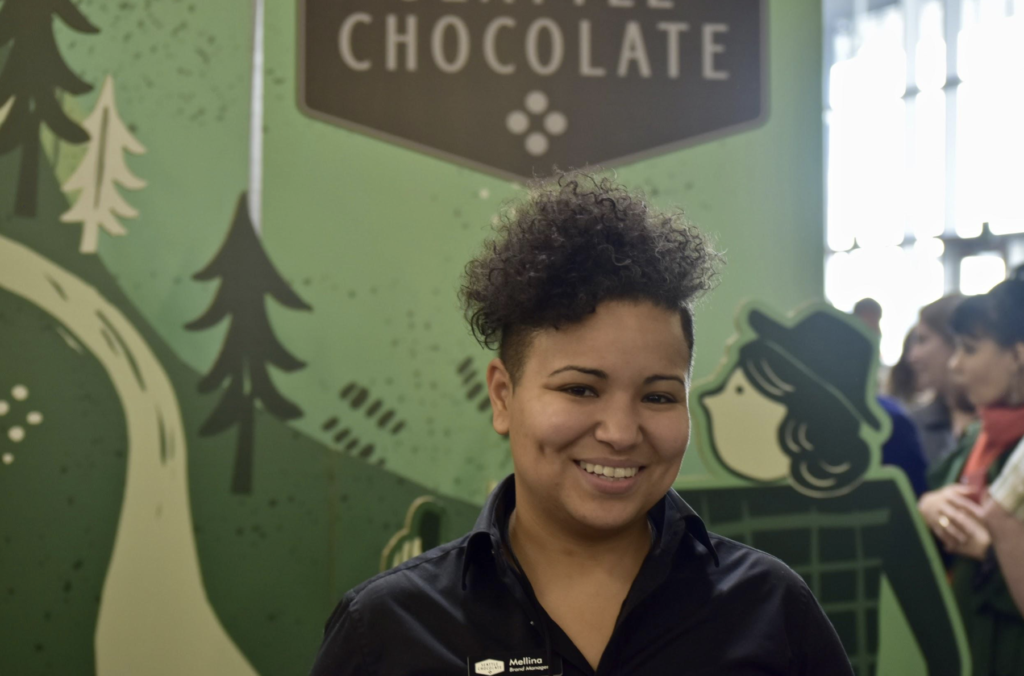 While these foreign chocolatiers no doubt had some tasty chocolate, I actually preferred many of the local classics like Theo and Seattle Chocolate Company. Sometimes you don't have to travel far to get the best of the best!
Highlights
One of my favorite parts about this festival is finding new and unique chocolate companies that do things a little differently. Whimsy chocolates provided a variety of truffles and bars, offering classic hits to vegan customers. Vital leaf showcased their CBD infused chocolates, which I was surprised had a dark and rich flavor, similar to regular chocolates that I love.
Chocolopolis and Hot Chocolat sampled some unreal truffles in classic dark ganache flavors, but also in some refreshing fruity ones. Chocolopolis's lemon truffle provided some much needed relief from the chocolate overload, and Hot Chocolat's mango ganache tasted like a trip to a tropical island.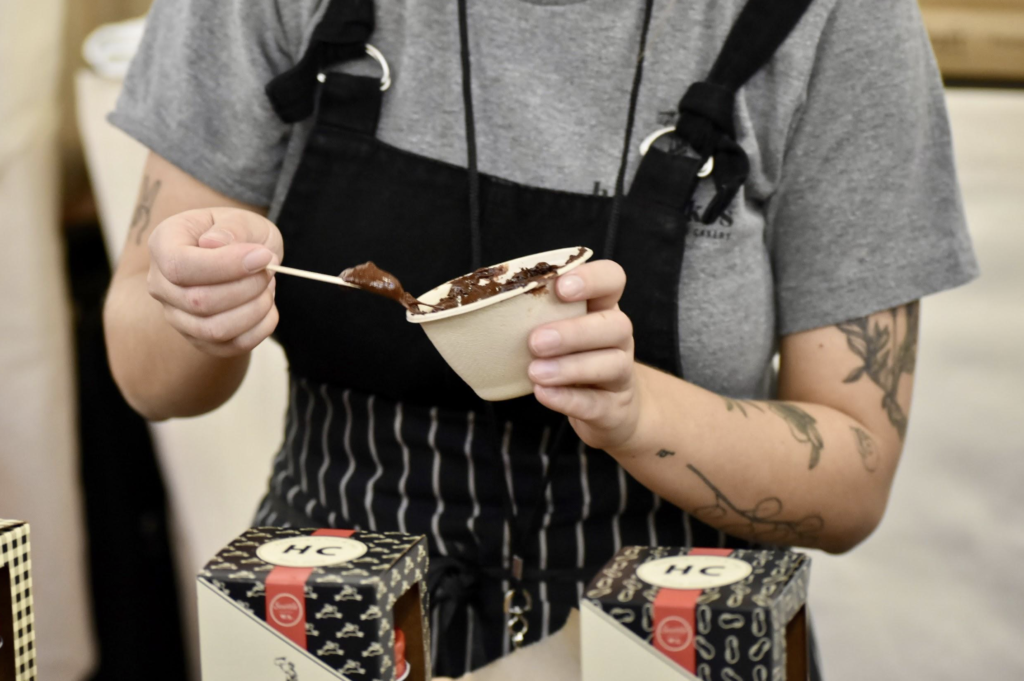 I was super excited to see a local restaurant, Hot Cakes, at the festival sampling their molten chocolate cakes. I can never get enough of these, and their chocolate flavor is stiff competition for even the fanciest chocolatiers at the festival. Lastly, my favorite dark chocolate bar was from a Japanese chocolatier I had never heard of before called Meiji.
Their "comfort dark" chocolate bar is not being sold yet, but it was the perfect balance of richness, creaminess, and sweetness, just how chocolate should be!
Star of the Show
The star of the show for me was Forte Artisan chocolates. Any chocolate company that can get me to enjoy or even buy flavors I usually hate is clearly doing something right. I wasn't surprised that I loved their marcona almond milk chocolate bar, and chocolate cherry truffle, but when I tried their white chocolate, I was blown away.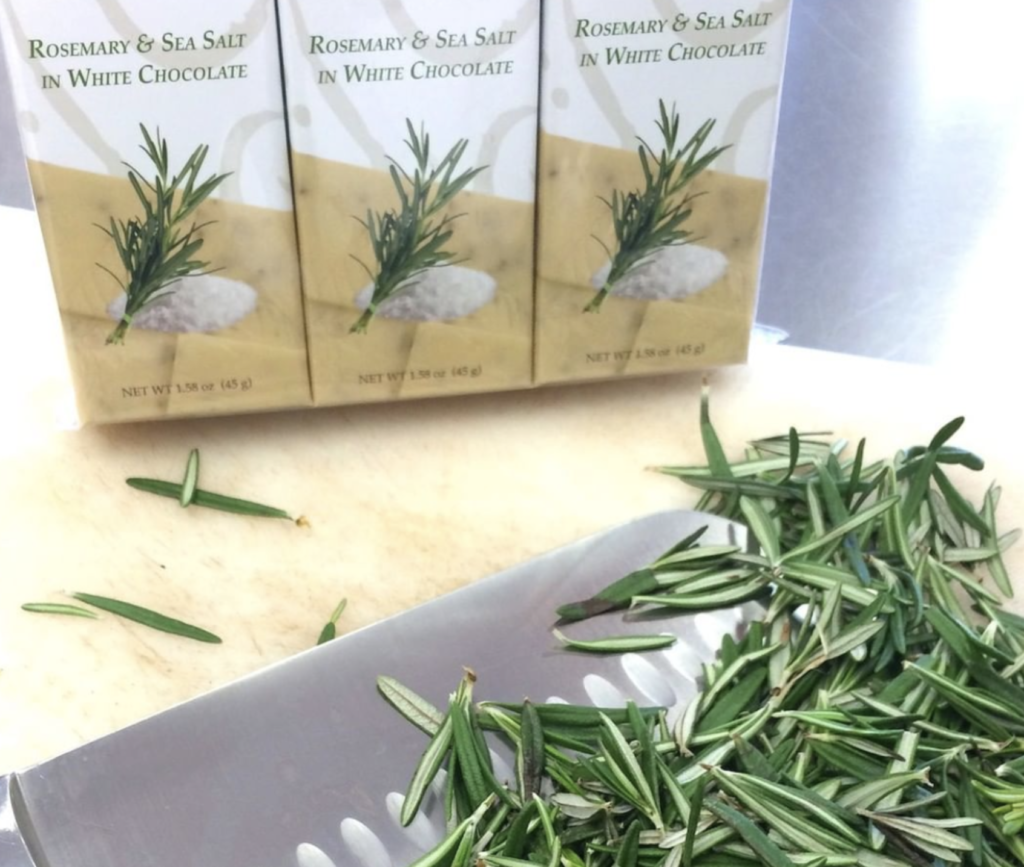 The best bar I tasted out of the whole festival was their white chocolate rosemary sea salt. The high cocoa solid content gave a rich creaminess that paired unbelievably well with the savory flavors. Their other white chocolate bars in flavors such as lemon pepper and balsamic were quite stunning too, but the rosemary and sea salt bar really blew me away!