Customers Identify Their Favorites from Over 600 Flavors Spanning Eight Years in Business
Salt & Straw customers have spoken! This March, Salt & Straw opens the ice cream vault to bring out their most popular flavors across their eight years in business. A review of all possible creations and their respective recipes were considered and the team agreed which flavors to feature- settling on those special throwback and whimsical favorites that blew everyone's minds. Seattleites will be delighted to know that Cupcake Royale's Salted Caramel Cupcake are among the five most-prized flavors.
The Flavor Vault- March 2019
Cupcake Royale's Salted Caramel Cupcake
During the peak of the cupcake's heyday, Salt & Straw actually dreamed about a rotating monthly cupcake flavor, and debuted their first in April 2012. While it only lasted a mere three months, this first flavor was so popular that it managed to secure its place in Salt & Straw's vault. Their good friends at the beloved Cupcake Royale, Seattle's first cupcake bakery (and the first outside of New York City), used to send day-olds to test with, and generously provided the recipe for one of our favorites, the Salted Caramel Cupcake. The kitchen includes both cubes of salted-caramel-buttercream-frosted chocolate cake and crumbled cake that soaks up the fleur de sel-spiked base, reminiscent of the tempered ice cream cakes from the birthday parties of yore.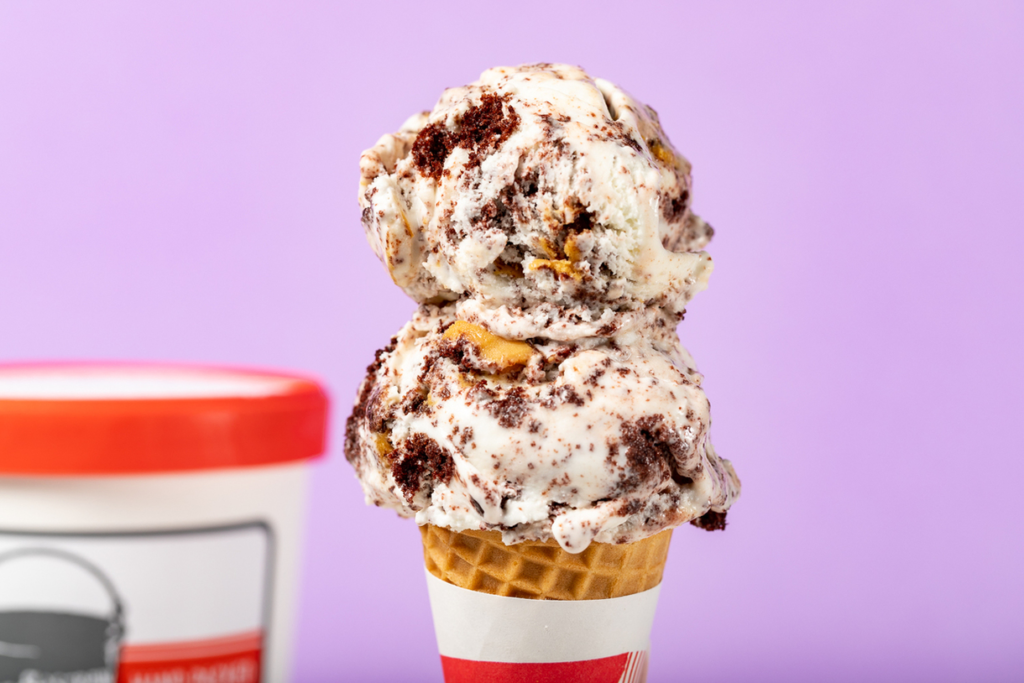 Pots of Gold & Rainbows
First served in March 2013, Salt & Straw's most popular seasonal flavor was born when The Oregonian called about a St. Patrick's Day flavor. What was envisioned was a trip back to Saturday morning cartoons and big bowls of Lucky CharmsTM. The kitchen starts by meticulously sorting hundreds of boxes of cereal by hand, then infuses the cereal pieces into sweet cream to capture that coveted bottom-of-the-bowl liquid gold, and stirs mountains of rainbow marshmallow "charms" into the finished ice cream.
Smoked Sea Salt & Chocolate Crack
The dark horse of the July 2012 menu, this simple-seeming flavor is actually one of the most requested. This one was based on a dessert by the illustrious Naomi Pomeroy of Beast in Portland, Oregon. Since then levels of salt and smokiness and different chocolates have been modified and rousing texture is achieved with both feuilletine and a sweet Japanese short-grain rice deep roasted until puffy, fragrant, and surprisingly complex. Expect a light smoked salt base with gratifyingly crackly bits of chocolate scattered throughout.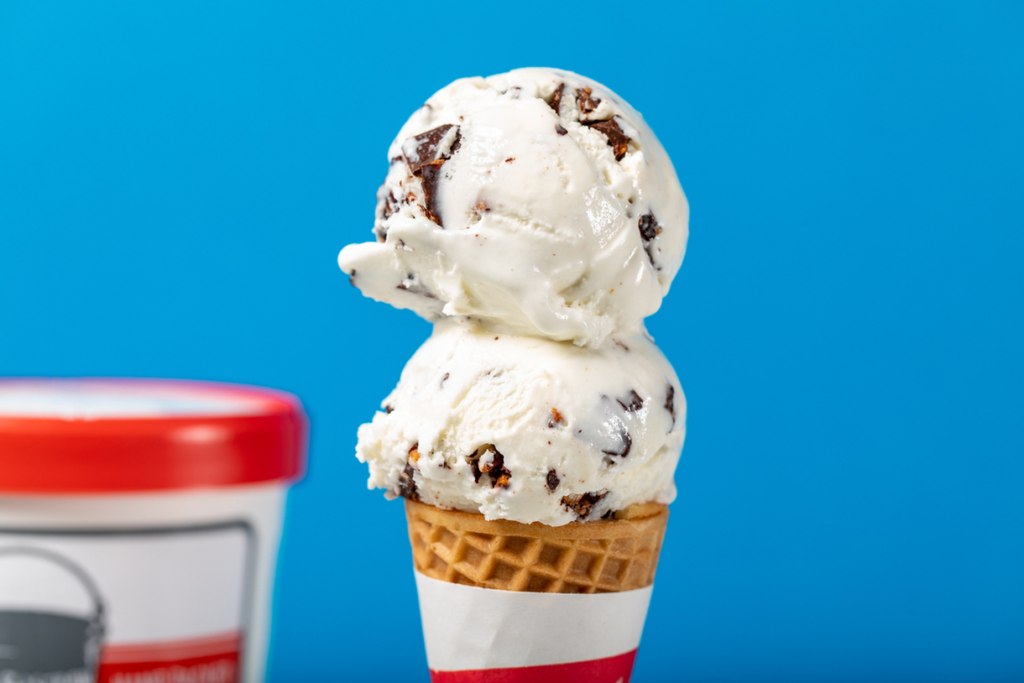 Wild-Foraged Berry Slab Pie
Originating in July 2015, the slab pie flavor spoke to Pacific Northwest summers of foraging beautiful blueberries, blackberries and huckleberries and ice cream making. Ice cream is painted Jackson Pollock-style by chucking globs of gooey berry pie into salted vanilla base. Those same berries are used, but this year the repertoire has expanded to include cranberries, cherries, and other fruits that we've cooked into one gorgeous pie filling, heaped into vanilla base alongside chunks of golden-brown pie crust.
Silencio Black Tea & Coconut Stracciatella (v)
This August 2016 cult classic flavor came out of adoration for an unconventional craft tea company in Los Angeles' Arts District focusing on seasonality, technique, and intense conceptual blends. With a base of tea that "feels like a Cuban bolero," plus touches of pepper, coconut, and passionfruit to amplify the tropical notes and vegan chocolate shards to bring out the cacao husks.