Did you know there is a restaurant week in Victoria, BC? Dine Around & Stay took place from January 25 to February 10, 2019 and it started in 2004 to showcase Victoria's thriving culinary scene. With over 50 restaurants strong, diners can pay a set-price of $20, $30, $40, and $50 for a three course menu. Victoria's hotels also join in the fun and offer accommodations at reduced prices. This is a great way for locals and out of towners to experience Victoria in a whole new way.
As a Seattleite, one of the best forms of transportation to get to Victoria is by Seaplane, and one of our favorites is Kenmore SeaPlanes which takes off from Seattle's South Lake Union. What makes this such a great choice is the flight only takes 30-minutes and the views are spectacular. Panoramic views of the mountains, and breathtaking views of the Puget Sound.
Pro tip: It's recommended to show up about an 1 hour before take off and no worries about TSA as well. Just make sure you bring your passport since you're going by air to get all checked up when you land in Victoria. Yes, you are still in an international territory.
Once we landed in Victoria, we ventured out to our first restaurant called 10 Acres Bistro, a true farm to table experience where everything comes from their own 10 acre farm. Soups and stocks are made with bones from ethically raised farm animals and pastries with Vitamin D rich lard rendered from pasture raised pork fat.
For Dine Around, they were offering a $30 menu that included a roasted chicken, baked Brussel sprouts, fresh tossed salad, and a chocolate cake.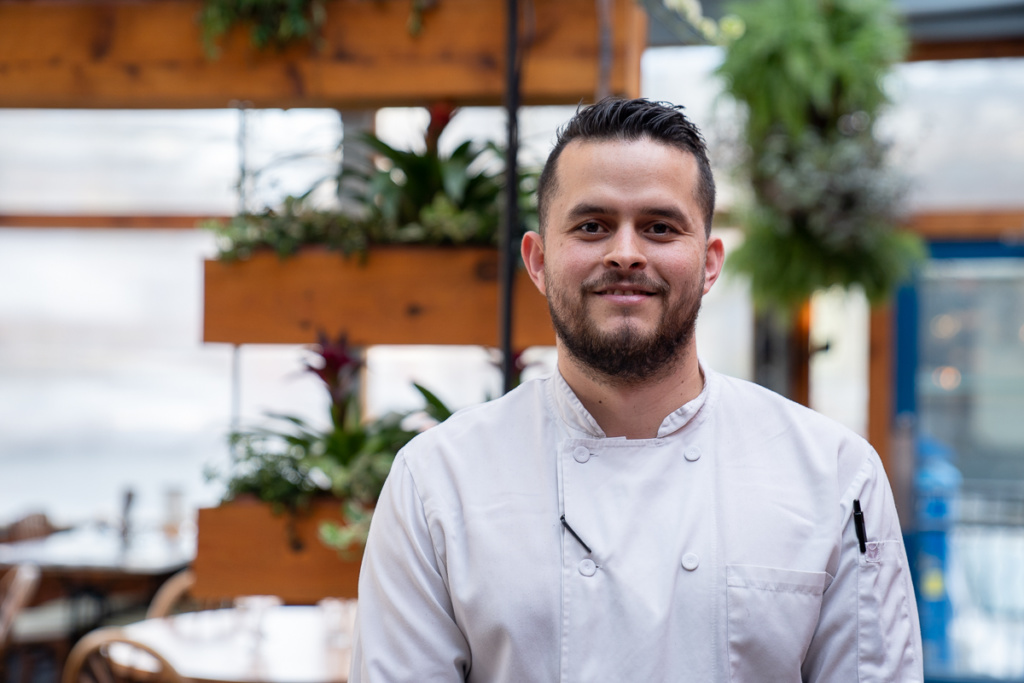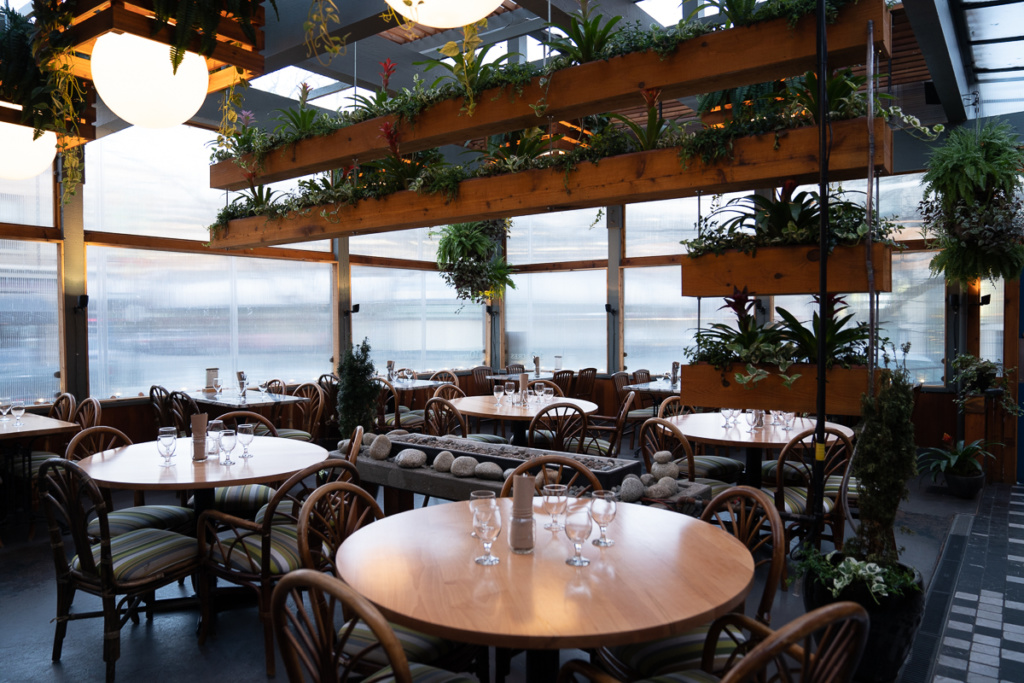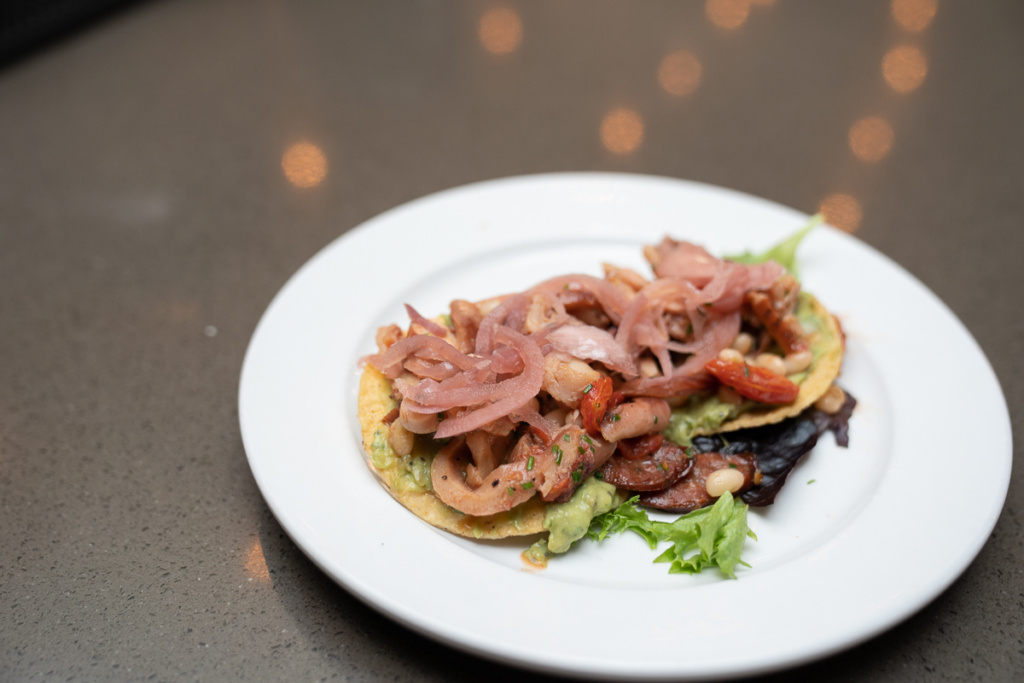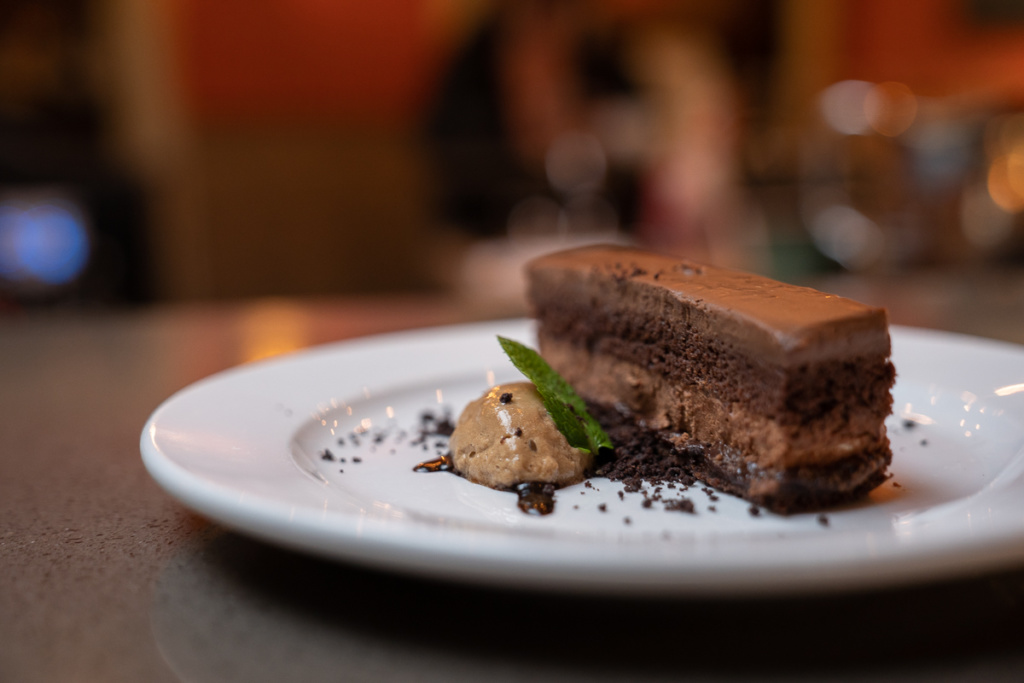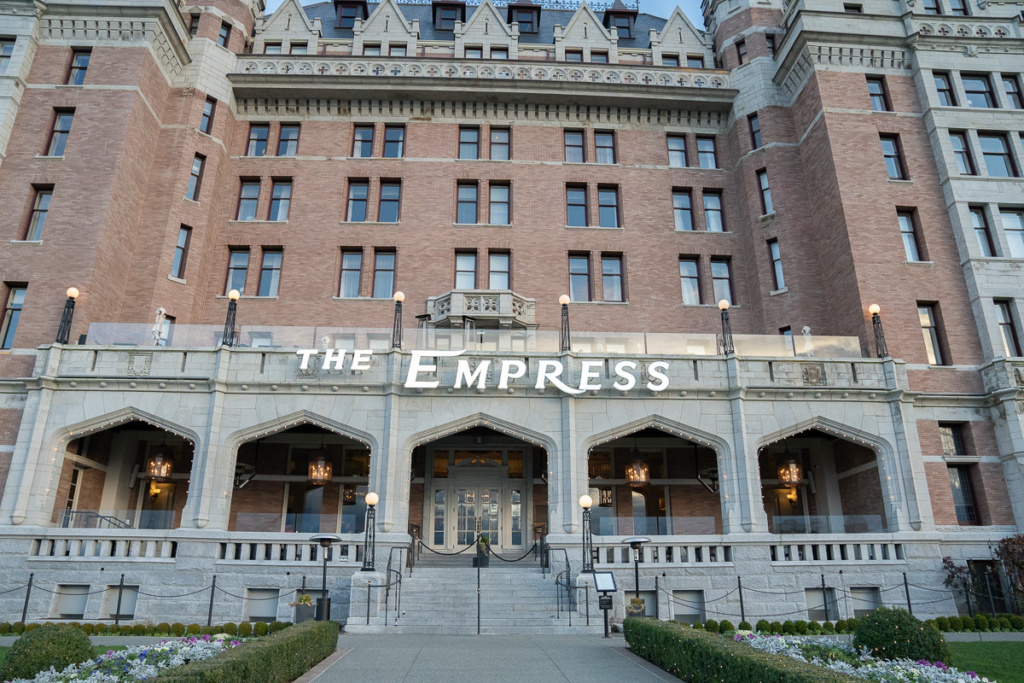 After our meal, we checked into The Empress. Recognized as one of Top 21 Iconic Hotels in the World by National Geographic Traveler magazine, honoured with Travel + Leisure Magazine's World's Best Award for Top 10 City Hotels in Canada, and regarded as a Condé Nast Readers' Choice and Gold List hotel.
Fairmont Empress is located in the heart of Victoria, BC overlooking the city's sparkling Inner Harbour. In June 2017, Fairmont Empress completed a $60+ Million restoration that celebrates its proud history while moving the hotel into a new era of modern luxury; transforming this iconic property into an elegant must-visit destination for the world's discerning travelers. This Forbes Four-Star, 4-Diamond property offers 464 beautifully appointed guest rooms and suites, Willow Stream Spa with signature West Coast experiences.
Served daily since its opening in 1908, world famous Tea at the Empress is served in the sophisticated Lobby Lounge. A grand tradition for over a century, the world renowned Fairmont Empress has served England's most beloved ritual of afternoon tea to famed royalty, celebrities and dignitaries alike. Reinvigorated in our timeless, sophisticated Lobby Lounge, Tea at the Empress will continue this quintessentially Victoria experience.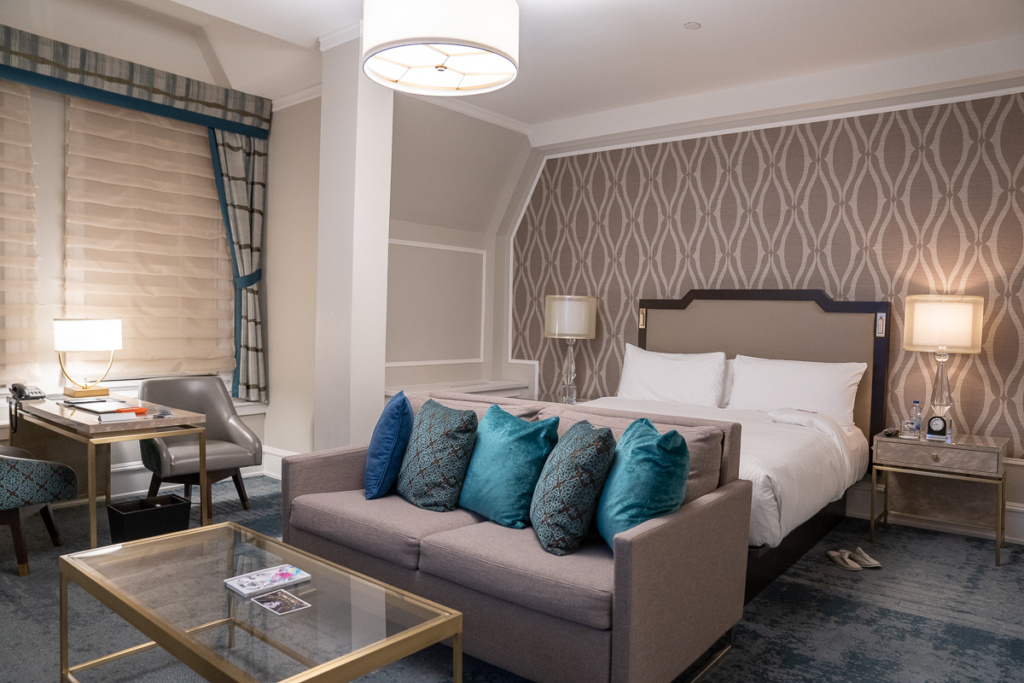 Inside the Empress hotel, you'll find a restaurant called Q at the Empress, located in the most storied room in Victoria. Similar to Seattle, the food at the Q is Pacific Northwest cuisine, which is based on regional ingredients, partnerships with local farmers and artisans, and utilizes our own chef's herb and vegetable garden to ensure a fresh and unique meal.
Pro Tip: If you visit the Q at the Empress, make sure to order the "The Empress Q-1908 cocktail," it's one of the finest in the market and super refreshing.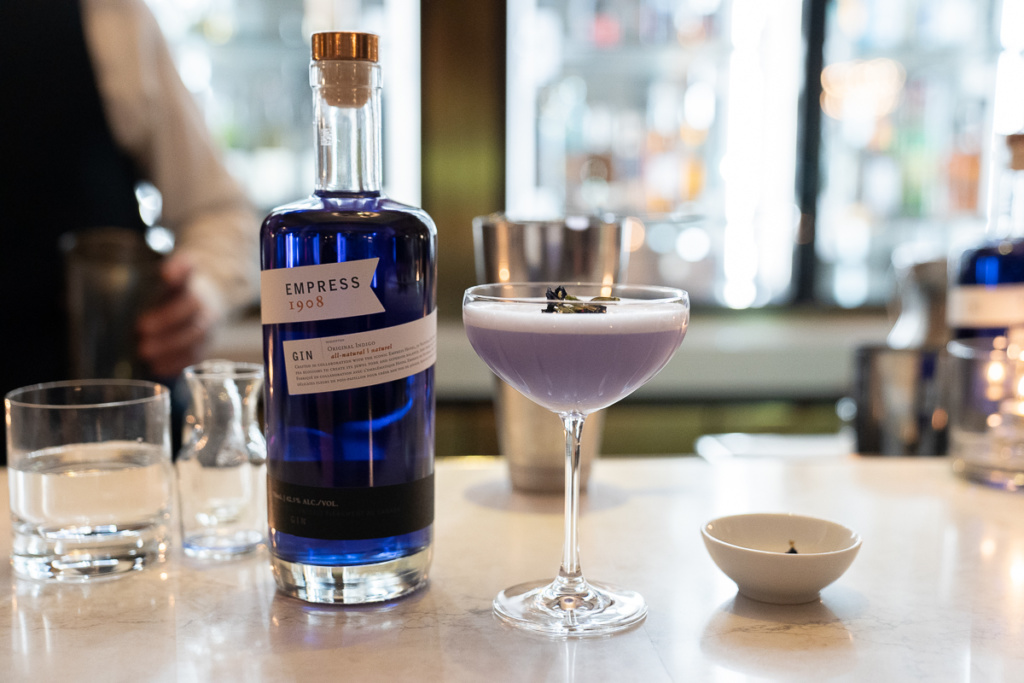 Next, we headed to a restaurant called OLO. The word "Olo" translates to "hungry" in Chinook Jargon, a derivative language of English, French, Chinese and Chinook. This restaurant also invests in sustainable farming practices, seasonality, and focuses its efforts in supporting local farms.
As part of Dine Around & Stay, OLO offered a $50 menu. In addition to that, they had a wine tasting for an additional $30. Chef and Owner Brad Holmes is part of the Slow Food Chefs' Alliance, a network uniting chefs around the world who are committed to defending and celebrating biodiversity, food traditions, local cultures, and artisanal food producers. Chefs have a fundamental role to play in safeguarding the biological and cultural diversity of our food.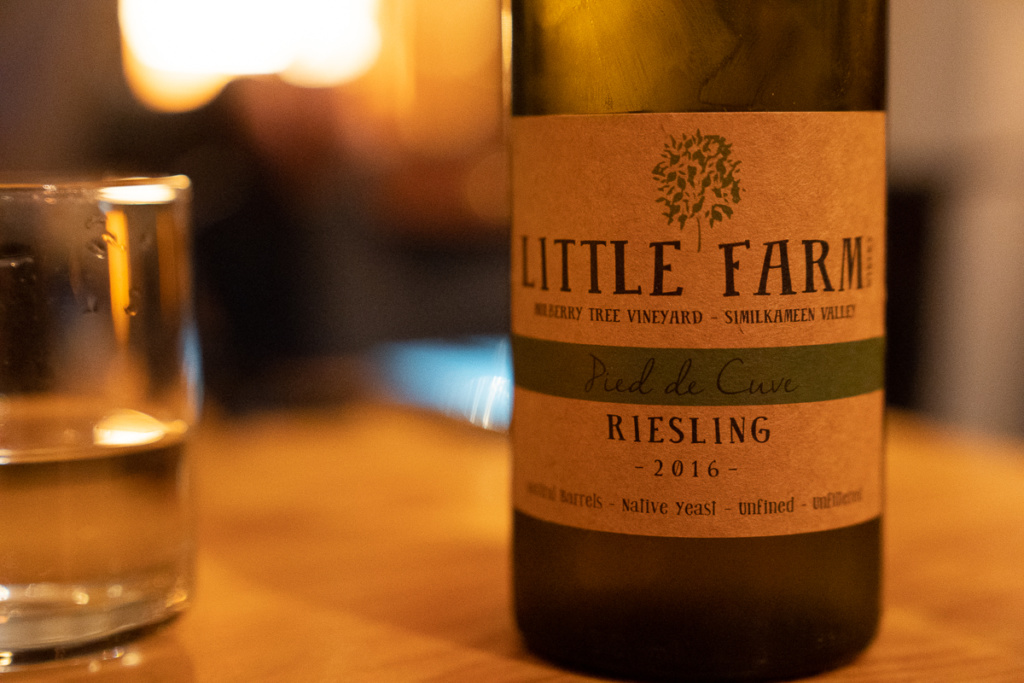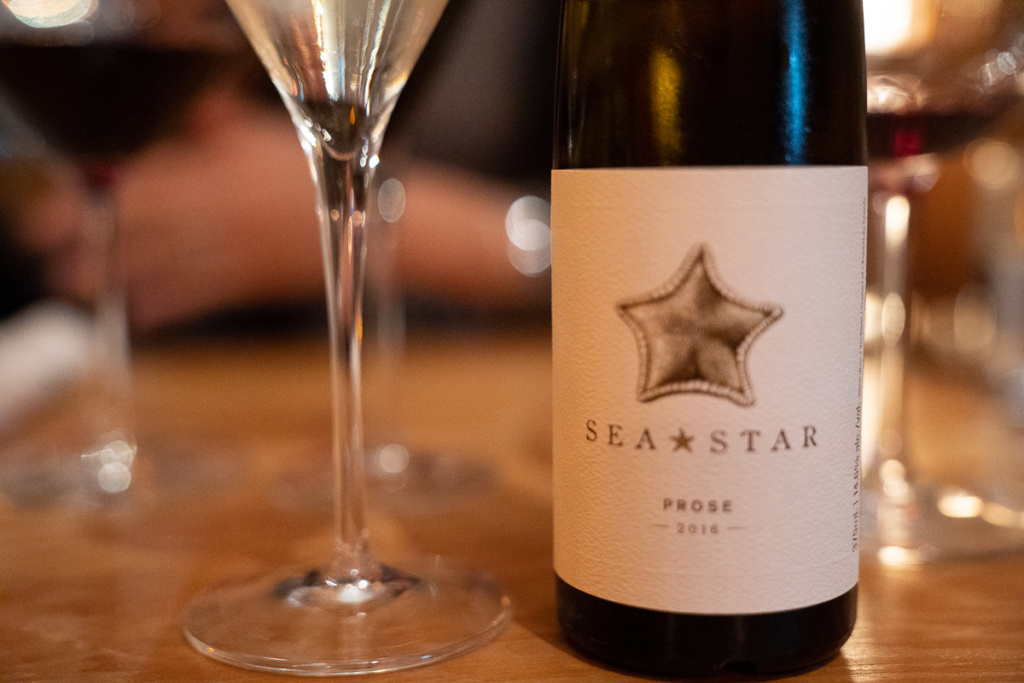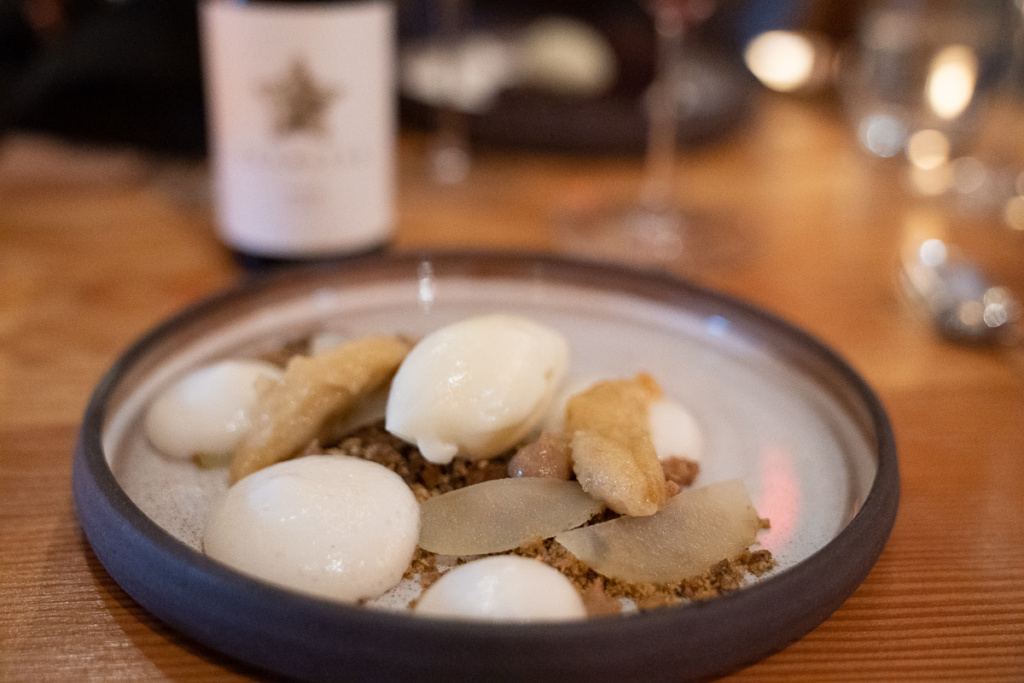 Another spot to add to your list for 2020 is Spinnakers, the only place that offered Dine Around & Stay menus all day long. They offered a $20 Breakfast, $30 Lunch and a $40 dinner.
After our first Dine Around & Stay experience, we'll definitely be back to try more restaurants next year. The concept of a set-price menu is a great way to sample the menu without breaking the bank. Victoria's food scene is some of the best we've scene, the focus on farm-to-table, sustainability and mission to continue safeguarding the biological and cultural diversity is one everyone should support.