Recently I traveled to the island of Cyprus and discovered a delicious, easy-to-make and spreadable cheese made out of goat's milk, Labneh.
Labneh is an Israeli-style soft cheese that tastes great anytime of the day. On toast in the morning, on your salad at lunch, or spread over crackers and served alongside your other favorite cheeses for a terrific dinner plate.
Although it takes 2-4 days from start to finish, this cheese is so easy to make and will really impress your friends and family at the table!
Step 1
Grab a quart of your favorite full fat plain Greek yogurt.  Add a pinch or two of sea salt and stir until thoroughly mixed.  Place yogurt in cheesecloth or clean linen, fold up the four corners, and hang from a spoon, or in my case, one of my cupboard handles.  Set over a bowl. In a day, a lot of water will leak through, leaving behind a murky white, cloudy substance in the bowl below.
After two days of letting the moisture seep through your cheese or linen cloth, as you peel back the layers you will see a lot of the moisture has left and is now in the bottom of the bowl.  If you like it super soft after day two, you can move on to step 3. If you want it a little firmer or plan on storing it longer, than let it sit for another day or two but no more than 4 total.
Step 2
After day 2, 3 or 4, you can either serve and eat, or do what I did and roll into little balls and pack into a jar, top with some favorite herbs (za'atar is Middle Eastern and delicious, but Italian, Herbs de Provence, etc. will all work) and olive oil.
Note that after Day 4, the texture is a little thicker than feta and is a tad crumbly compared to super smooth after days 2 and 3.
Either way, layer it, cover it, and place in the fridge until ready to go.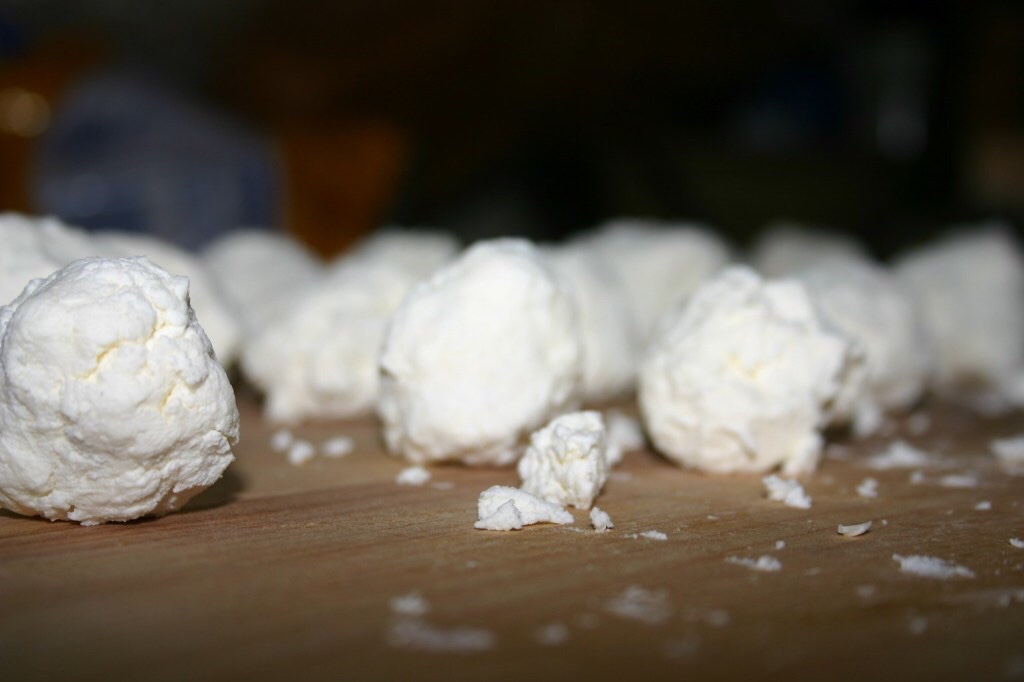 Step 3
Enjoy.  I broke it out today. I grabbed a ball out of the jar, placed onto a whole wheat cracker, smooshed it with the back of my spoon,drizzled a little of the same olive oil, cracked some pepper, and finished with a light pinch of fleur de sol that I recently got from Pike Place Market.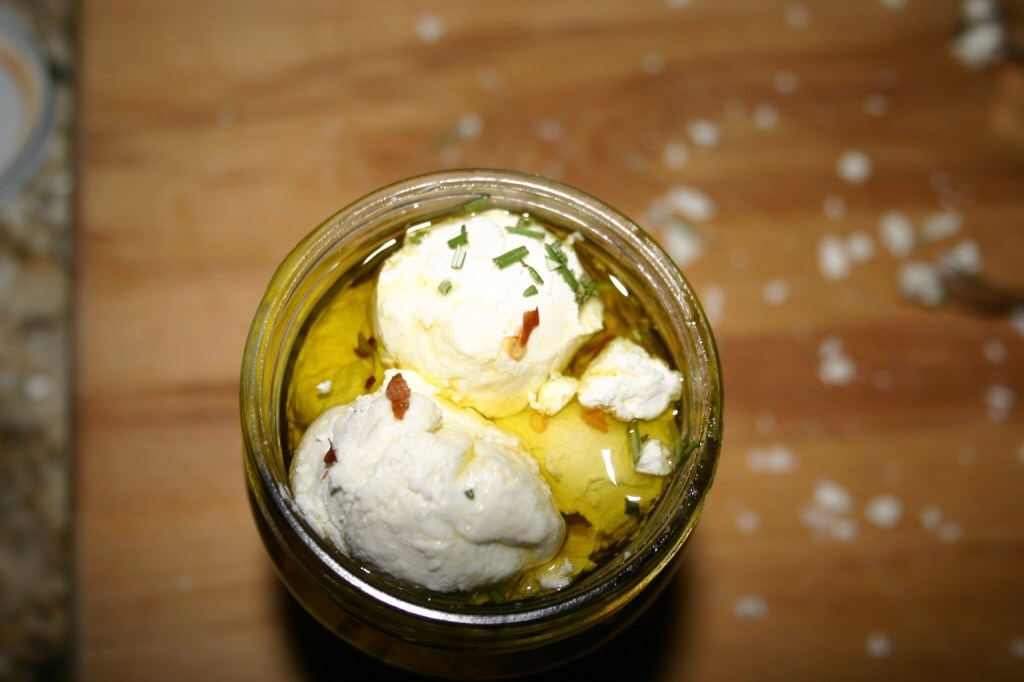 The taste, I must admit, is indescribable. Plain and simple, the stuff we make homemade tastes better, bottom line, but this was, well…fantastic. The firm and yet creamy taste, coupled with the strong flavor of the olive oil, and that last hint of salt, made my Saturday afternoon lunch something out of a romantic movie. Paired with a glass of your favorite wine, I can't begin to think of a better way to eat lunch on a cloudy day in the PNW.