It's time to celebrate America's favorite sandwich – the cheeseburger! Since its debut in the 1920s, this delicacy has touched hearts and filled tummies across the world. So, in honor of National Cheeseburger Day (September 18), we think it's only fair to celebrate with a bang at none other than Sugar Factory.
Featuring the mouth-watering, over-the-top 'Big Cheesy' made for only the realest cheeseburger fans. Foodies can indulge in 8oz of certified black Angus beef, topped with creamy Mac & cheese, tomato, shredded lettuce, pickles, American cheese, applewood bacon, AND BBQ sauce. If you're thinking this is a two-hander, you are correct.
It doesn't stop there! The perfect complement to this cheeseburger is the Bacon Cheeseburger Milkshake, an insane milkshake made with strawberry ice cream and topped off with a mini bacon cheeseburger.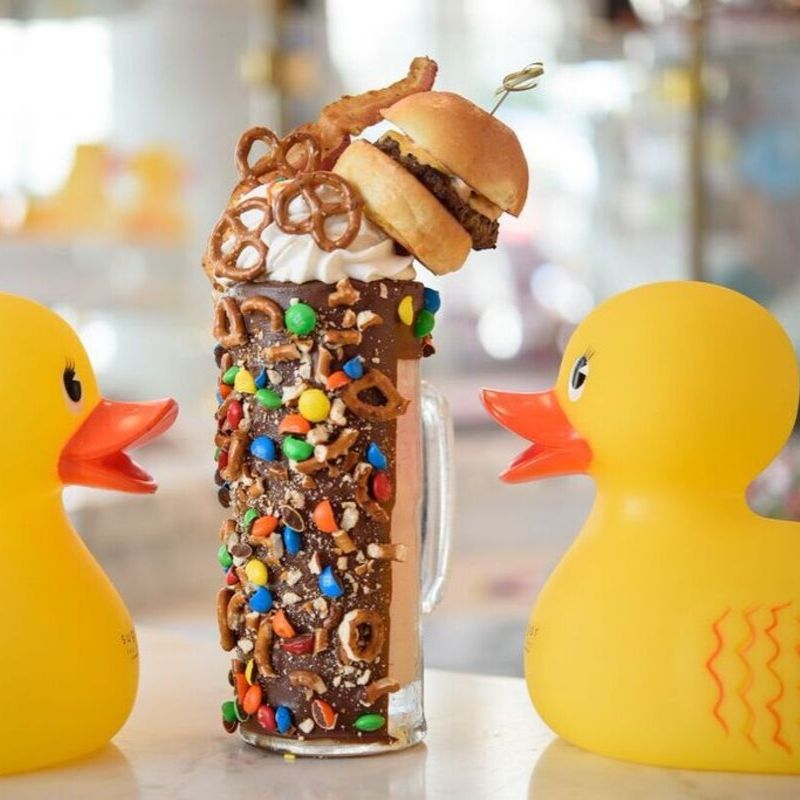 Stretchy pants are highly encouraged with this over-the-top combo, but for National Cheeseburger Day, it's so worth it.