Looking for something creative and fun for your Halloween festivities? Take a look at what is happening around the area on the haunted holiday!
Hood Canal Halloweek at Alderbrook Resort: Join Alderbrook Resort & Spa with a full week of Halloween festivities. From Sunday, Oct. 27 – Thursday, Oct. 31, guests can celebrate Halloweek at the Resort with welcome treats, souvenirs and collaborative beverages. Upon check-in, Resort guests will receive a souvenir Alderbrook mug filled with house-made hazelnut pepita brittle. Throughout the week, a daily welcome reception in the lobby will feature Alderbrook's collaborative beverage program and house-made pretzels, in which guests are invited to bring their comlimentary mugs to fill with the following:
Sunday, Oct. 27: Selkie Cider by Finnriver
Monday, Oct. 28: Battlebrook Beer by Silver City
Tuesday, Oct. 29: Pandion Wine by Avennia
Wednesday, Oct. 30: Blue Ox Whiskey by OOLA Distillery
Thursday, Oct. 31: Pumpkin Martini
Ivar's Mukilteo Landing: Ivar's Mukilteo Landing is inviting guests to eat, drink and be scary with its Halloween-themed cocktails. Available only at the Mukilteo Landing location, the restaurant's $9 cocktails include the Boo-Berry Tea made with Disaronno Amaretto, Gran Marnier and hot earl grey tea topped with an orange twist; the Zom-B52 Coffee with Bailey's, Kahlua and Grand Marnier topped with whipped cream and a meringue zombie garnish; and the I Want To Suck Your Blood Orange Margarita made with Sauza Blue Tequila, fresh margarita mix, orange liqueur and blood orange puree.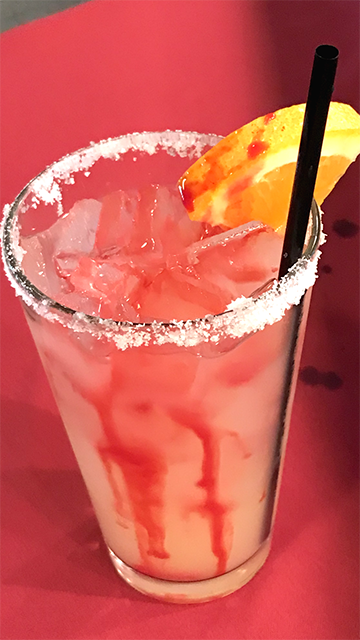 Rhein Haus Seattle
Let's Make a Deal Meat Raffle & Costume Contest
Every Monday Rhein Haus Seattle hosts a Meat Raffle from 7 – 9 p.m. with host Jeremy Walcott. Players can grab raffle tickets for just $1 a piece. Buy 10 tickets and get the chance to spin the prize wheel if your number is called! Everyone playing Meat Raffle gets happy hour prices on drinks while they play. Winners get to choose to take home any meat from the Rhein Haus meat case – house-made sausage is always included! To celebrate Halloween, Rhein Haus is upping the game-show quotient with extra prizes and games. In true Let's Make a Deal fashion, players who show up in costume will get some special prizes and attention! To satisfy the Price is Right fans, a giant plinko board will also be making an appearance.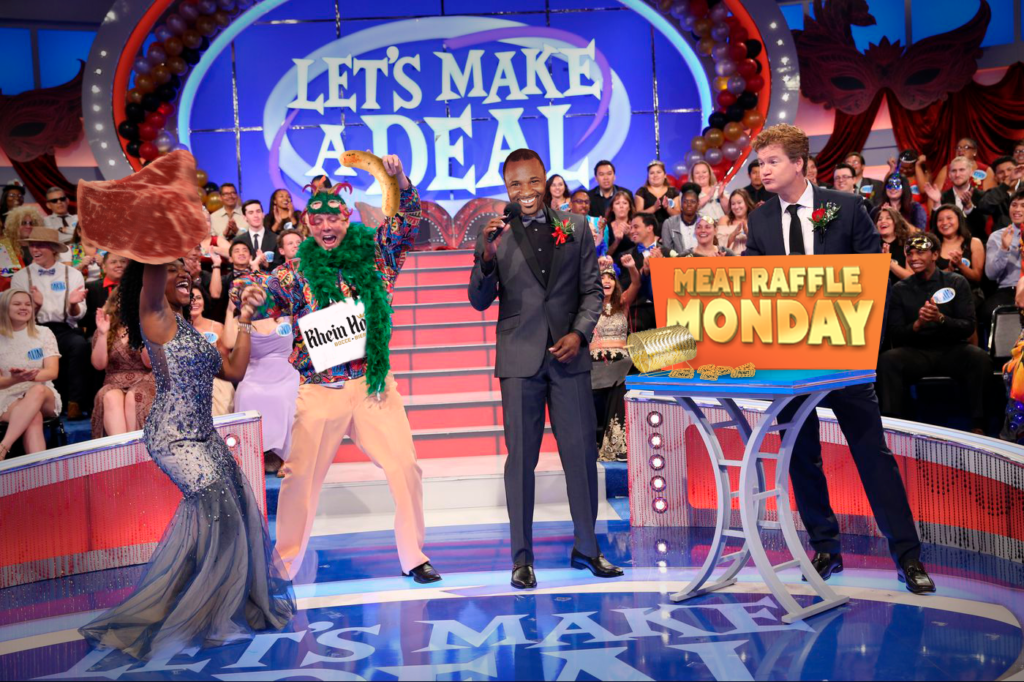 Halloween Costume Contest
On Saturday, Oct. 26, Rhein Haus Seattle will be throwing a Monster Halloween Party! Revelers can enter the contest from 9 – 10 p.m., with the winner receiving a $250 cash prize at 10 p.m., before DJ Fridge God gets the party started, playing in the bier hall from 10 p.m. – 2 a.m. The event is 21+ with a $5 cover at 10 p.m.
College Night Halloween Party at Rhein Haus Tacoma: On Halloween night, Thursday, Oct. 31, the themed College Night kicks off at Rhein Haus Tacoma at 9:30 p.m. with DJ Paul Wheeler. Guests can enjoy $3 tall cans of beer and $3 for two slices of pizza. Games, dancing and Halloween costumes – what more could you want? Rumor has it the fog machine will keep the dance floor spooky all night long. 
Day of the Dead at Poquitos Bothell: Day of the Dead weekend will be celebrated from Thursday, Oct. 31 to Saturday, Nov. 2 at Poquitos Bothell. Kids visiting will have the chance to decorate their own Day of the Dead face masks starting the week leading up to Halloween through the weekend, and candy will be available for trick-or-treaters on Halloween. On Friday, Nov. 1, artist Lars Laduke will set up a kids face painting area in the dining room from 5 – 8 p.m. A special Day of the Dead margarita will be available for the adults, and don't forget to vote in our employee pumpkin carving contest!