Downtown Seattle's premier shopping destination welcomes Wishes Toys, Books & Games and Simply Seattle in November 
Pacific Place, downtown Seattle's premier destination for shopping, entertainment and dining, announces two new pop-up shops and retail experiences, just in time for the holidays: Wishes Toys, Books & Game and Simply Seattle. The pop-ups will open in mid-November, in advance of Black Friday and the festive shopping season.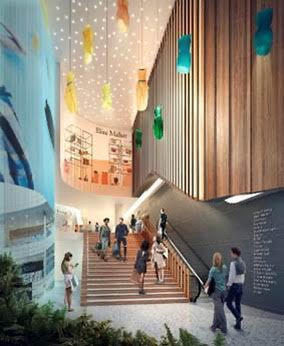 Locally owned and family operated Wishes Toys, Books & Games will open on the corner of Sixth and Pine Street, offering a two story pop-up shop with 16,448 square feet of retail space. Wishes sells a wide variety of specialty toys, books and games, for plenty of unplug and play fun. This is its Seattle debut, as the store currently operates locations in Lynnwood, Everett and in Bellingham.
"Our local toy store puts the fun in holiday shopping," said Loren Coleman, owner of Wishes Toys and Games. "We specialize in old-fashioned play. A trip to Pacific Place will be one of your best stops this holiday!"
Simply Seattle will open inside Pacific Place, located on level one next to Kate Spade New York. The 2,200 square foot pop-up will sell Seattle-centric gifts, souvenirs, sports gear, apparel, home décor, gift baskets and other local brands. Simply Seattle has been an iconic and beloved Northwest retailer, serving locals and visitors alike for nearly 30 years.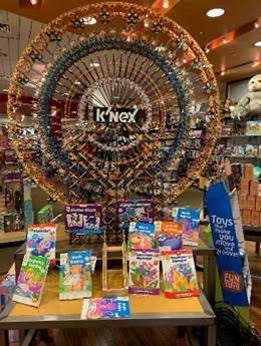 "As a Downtown Seattle retail brand, we're very excited to open a Pacific Northwest themed pop-up at Pacific Place for the Holidays," notes Simply Seattle Owner Jamie Munson. "The center is receiving a beautiful renovation and it's a fun opportunity to be a part of the phase one unveiling."
"Here at Pacific Place, we love any opportunity we can to celebrate and support our local brands and retailers, and bring them here to downtown," said Elena Arosteguy, general manager at Pacific Place. "We are thrilled to partner with these locally loved brands to bring some Pacific Northwest charm to our patrons this holiday shopping season. We look forward to welcoming them into their new space!"
The holiday pop-ups will open in early November and operate through mid-January 2020.
Momentum on the Pacific Place redevelopment continues to track for the 2019 holiday season, with construction planned for completion by the end of the year. Meanwhile more than 25 best-in-class shops, restaurants and AMC Pacific Place 11 are open for business as the management team at Madison Marquette creates new spaces for retailers, restaurants and experiences. New tenant announcements, and the opening of the new grand entrance at 7th Ave and Olive Way are anticipated this fall. With the addition of Bezel & Kiln this fall, and Simply Seattle and Wishes Toys, Books & Games coming soon, the shopping center will also continue its active pop-up store program that showcases art, new retail brands and experiences which reflect the future of Pacific Place.   The center's current retailers include Tiffany & Co., Kate Spade New York, Din Tai Fung and coming early 2020 the new restaurant Hai Di Lao Hot Pot.   For pop-up retail opportunities, contact RAmos@mmrs.com
About Pacific Place
A premier five-story shopping center in downtown Seattle, Pacific Place occupies an entire city block at the intersection of Sixth Avenue and Pine Street. The center, which recently celebrated its 20th anniversary as one of Seattle's most important can't-miss shopping, dining and entertainment destinations is owned and managed by Madison Marquette, a leading real estate investor, developer and service provider. For more information, visit the center's website at www.pacificplaceseattle.com and follow Pacific Place on Facebook, Twitter and Instagram. Keep up with redevelopment news @PacificPlaceRedevelopment.