Caffè Umbria, a Seattle-based Italian coffee roaster, has opened its fourth Seattle café at 622 Olive Way in the heart of downtown. This space has a rich history with the Bizzarri family, co-founders of Caffè Umbria with three generations of roasters—first as one of the Torrefazione Italia cafés opened by Umberto Bizzarri in the 1980's and then as a client, owned and operated by long-time collaborator and friend Mario Gelmini.
The Olive Way café has an updated look and feel, and has retained the most important facets—its seasoned barista team, its same great coffee and hospitality, and the legendary Mario Gelmini who will continue to operate the café. "Our philosophies on hospitality and a well-run coffee bar have been aligned since the early days at Torrefazione Italia," said Pasquale Madeddu, co-owner and Director of Retail Operations. "I'm excited to work closely with Mario again."
The café will continue to feature Caffè Umbria's expertly crafted coffee blends and single origin coffees, along with pastries and light lunch offerings. The café will serve traditional Italian espresso and coffee drinks made on a pair of white La Marzocco Strada EE espresso machines.
"I've been serving Caffè Umbria coffees since I opened Caffe Senso Unico, so it was a natural next step to merge under the Umbria umbrella. I have loved serving the Italian community and introducing so many people to our coffee drinks and warm hospitality," said Mario Gelmini. "I look forward to partnering with my old friends in a new way and having new opportunities."
Caffè Umbria's brand and aesthetic focuses on an elegant blending of rustic and modern elements, embracing the best qualities of their Italian heritage while keeping a keen eye on innovation and technology. Each of their cafés embrace the architecture of the building, with a mix of the company's signature branding and aesthetic, to create comfortable spaces that invite guests to enjoy their experience whether relaxing or on the go.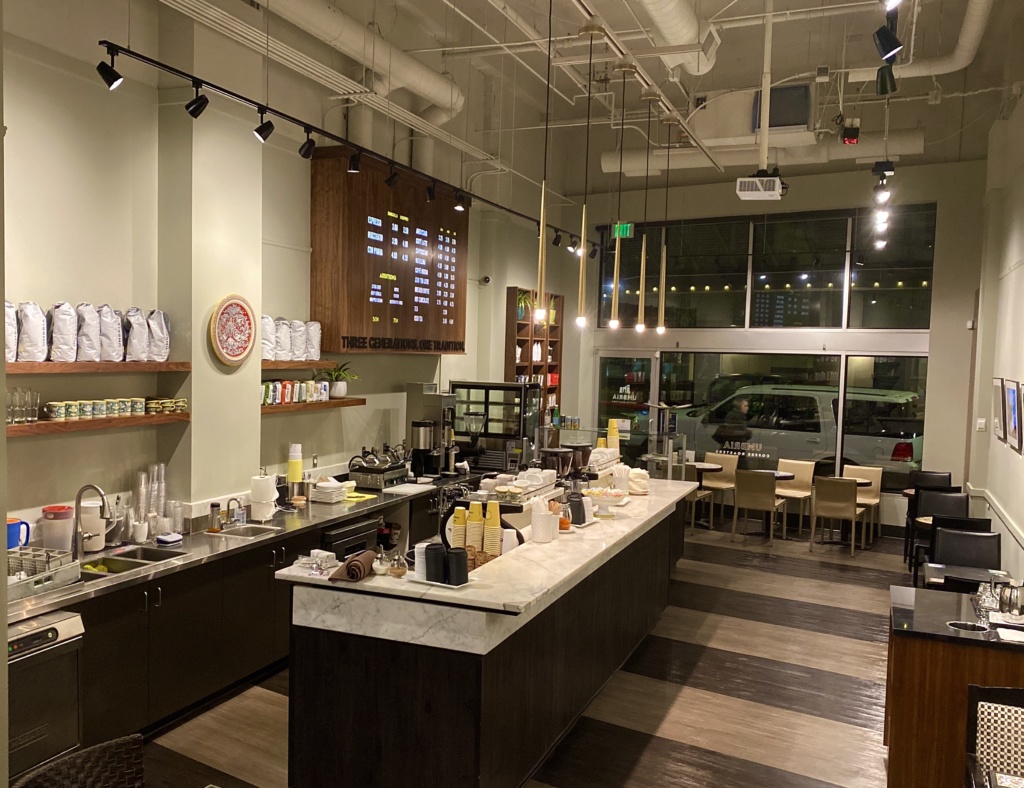 CAFFÈ UMBRIA
622 Olive Way
Seattle, Washington 98101
(206) 264-7611
http://www.caffeumbria.com
@caffeumbria

HOURS OF OPERATION
Monday – Friday: 6 a.m. to 5 p.m.
Saturday: 7:30 a.m. to 1:30 p.m.
Sunday: closed