WNDR After Dark and Salvage Arts Present: Fresh Fest Seattle on December 7
WNDR Museum, Seattle's unparalleled immersive art and technology experience,is teaming up with Salvage Arts to celebrate the 50th anniversary of hip hop on December 7 at WNDR After Dark x Salvage Arts: Fresh Fest Seattle. 
Tickets are priced at $32 for this event and can be purchased HERE.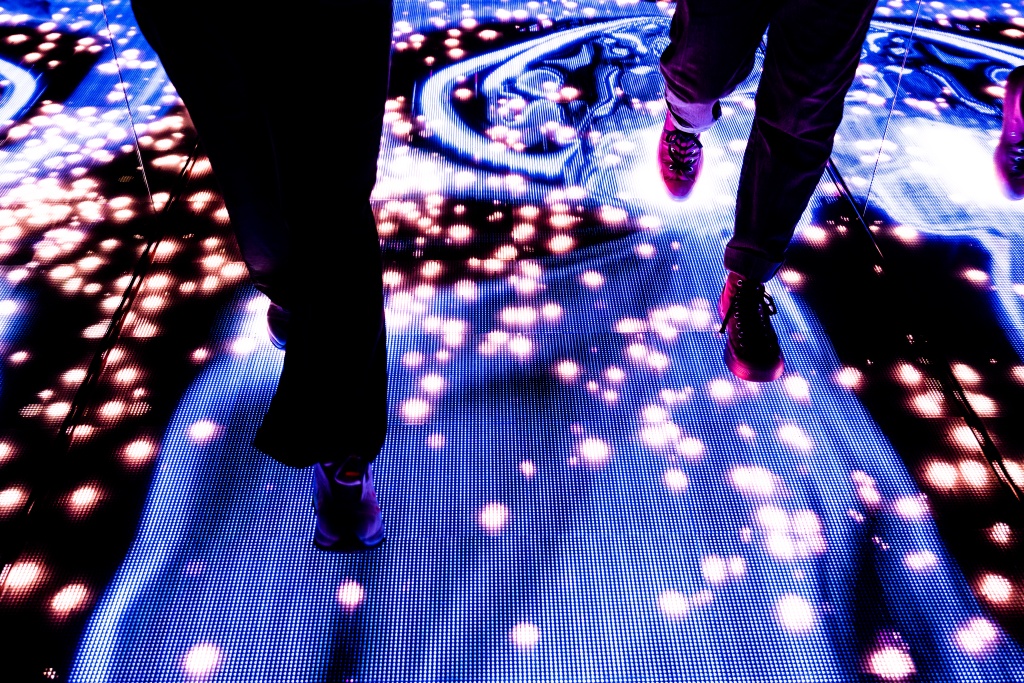 Guests are invited to join WNDR for an exhilarating night dedicated to the celebration of hip hop. Enjoy live dueling DJ sets from notable local artists, electrifying break-dancing, mesmerizing beatboxing battles, and local emcee stylings. Engage with graffiti artists, craft your own designs at the lettering station, and explore the Salvage Arts' repurposed vinyl group art show. This vibrant event promises an unforgettable immersion into the heart of hip hop culture for its 50th anniversary, where music, dance, art, and community intertwine to create a truly unforgettable experience.
Salvage Arts, formed in 2021, believes in the mission of promoting the recycled art movement, creating unique and high-quality art pieces using salvaged or repurposed materials. Founder Bruce Rivera is passionate about art and the environment, leading him to create an art community that also promotes sustainable living. Bruce plans to offer free classes, workshops, and demonstrations to the community, along with themed recycled art shows. Salvage Arts hopes to make a positive impact on the environment and inspire others to do the same.
"I'm filled with excitement and gratitude for the opportunity to collaborate with WNDR Museum to present 'Fresh Fest Seattle,'" expressed Bruce Rivera, founder of Salvage Arts. "It's our shared goal to pay a sincere tribute to hip hop through this show and infuse fresh energy into the community. Here's to a night filled with art, music, and unity!"
For diehard hip hop fans and newcomers alike, this event is not one to miss. This event is recommended for guests 16+. Alcohol will be available for purchase for guests 21+ in the Lounge. Tickets are not transferable to another date. 
Doors open at 6:30 pm and the last ticketed event is at 10:15 pm. WNDR is located at 904 Alaskan Way.
About WNDR Museum Seattle
WNDR Museum Seattle is a one-of-a-kind, interactive art and technology museum that invites guests to step into a world of wonder and creativity located on the waterfront at 904 Alaskan Way. Designed to challenge perceptions and push boundaries, this visionary museum is filled with interactive artworks by cutting-edge artists, collectives, technologists, designers and makers, WNDR disrupts and redefines the traditional museum experience. As guests travel through WNDR Museum, they are taken on a multi-dimensional journey in which they serve as an extension of each creator by interacting with various installations. WNDR Museum was recently named one of Time Out's Best Immersive Experiences in the Country! For more information, visit WNDRmuseum.com.
About Salvage Arts
The mission at Salvage Arts is to promote the recycled art movement by creating unique, high-quality art pieces using salvaged and repurposed materials. The community inspires creativity, encourages environmental consciousness, and contributes to a sustainable future. Bruce Rivera is the President and founder of Salvage Arts, forming the movement in 2021. Bruce's passion for art and the environment led him to establish Salvage Arts, where he plans to offer free classes, workshops, and demos to the community, as well as themed recycled art shows. With big plans for the future, Bruce hopes to make a positive impact on the environment and inspire others to do the same.
WNDR Museum Hours of Operation:
Monday & Thursday: 12 p.m. – 9:00 p.m. 
Tuesday & Wednesday: CLOSED 
Friday: 12 p.m. – 9:00 p.m. 
Saturday: 10:00 a.m. – 9:00 p.m. 
Sunday: 10:00 a.m. – 8:00 p.m.