Get ready to be captivated! Teatro ZinZanni proudly announces the grand opening of its 25th-anniversary residency, at the iconic Sanctuary Grand Ballroom inside Lotte Hotel Seattle.
For 25 years, Teatro ZinZanni has been synonymous with love, chaos, and unforgettable dining experiences. Now, Teatro ZinZanni is transforming the historic Sanctuary Grand Ballroom into a haven for laughter, artistry, and delectable delights, all under one stunning, stained glass-filled dome.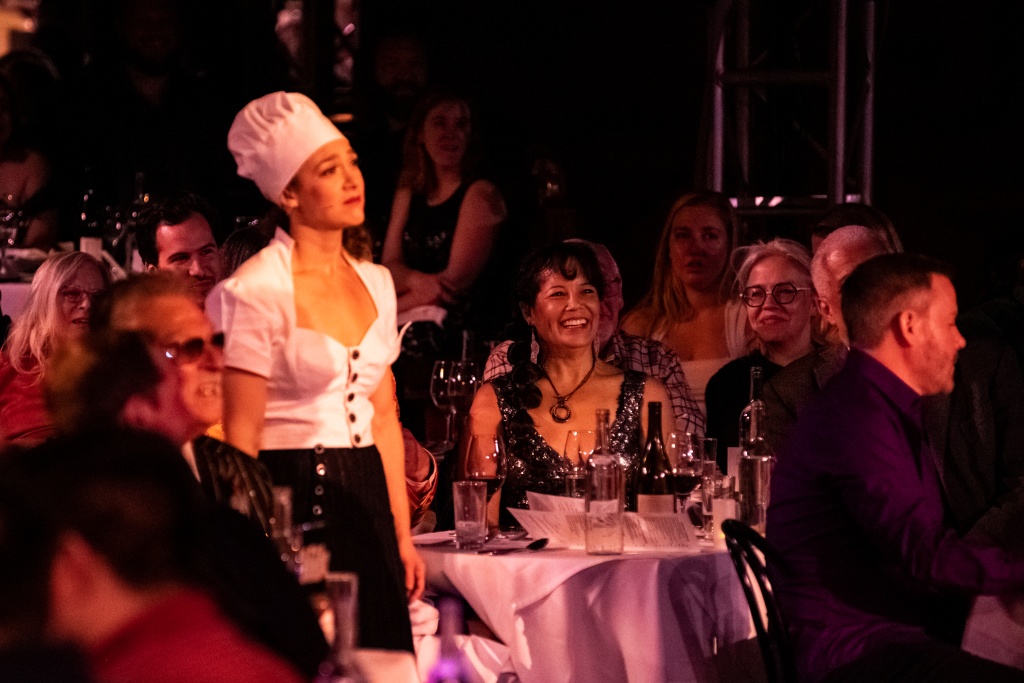 WHAT TO EXPECT
The new residency will feature a phenomenal cast of artists including: stunning local soul singer Tiffany Wilson, trapeze aerial artists Duo Madrona, hilarious comedian and longtime Teatro ZinZanni entertainer Tim Tyler, World Champion rhythmic gymnast Elena Gatilova, the gravity-defying hand-to-trapeze group Trio Vertex, contortionist Elayne Kramer; and joining the cast for select performances is world-class juggling performer Noel Aguilar.
A fabulous 5-piece band performing live throughout the entirety of the show, featuring performances from Hans Teuber (musical director), Brian Monroney (guitarist), Eric Eagle (drums), Keith Love (bassist emeritus), and Steve Moore (trombone and keyboard).
A multicourse feast curated by the culinary team at Lotte Hotel Seattle and integrated into the show experience with surprises from the very talented waitstaff.
TICKET INFORMATION
All tickets are on sale now at zinzanni.com/seattle. Groups of 12+ have access to special perks and opportunities – learn more at inzanni.com/seattle/groups.
All Teatro ZinZanni ticket holders have access to exclusive special pricing for Lotte Hotel Seattle rooms – learn more and book via our Plan Your Stay information here.
EVENT DETAILS
WHAT:
Teatro ZinZanni's Residency at Lotte Hotel Seattle
Experience the magic of the Teatro ZinZanni Residency at the luxurious Lotte Hotel Seattle. This one-of-a-kind entertainment experience brings together two iconic Seattle brands during Teatro ZinZanni's 25th anniversary year, promising an opulent, world-class extravaganza in the breathtaking setting of the hotel's largest venue, the Grand Ballroom in The Sanctuary. This is love, chaos, and dinner uptown, where premium cuisine, comedy, music and cirque acts, and unparalleled entertainment converge… prepare to have the night of your life!
WHERE:
Lotte Hotel Seattle, 809 5th Ave Seattle, WA 98104
WHEN:
October 12, 2023 – March 31, 2024
Evening performances start at 7:00 p.m. Matinees at 12:00 p.m and the doors open 30 minutes prior.
TICKETS
Tickets start at $119
Inner Ring | Tables of 2-4 guests $159+
Premium | Tables of 2-4 guests $ 149+
General Admission | Communal booths and tables in a range of sizes $119+