This week's EatSeattle hot pick is Mioposto in West Seattle, a charming Italian pizzeria that focuses on a unique "one heat source" wood-fueled oven where all the cooking happens. You won't find any stovetops or deep fryers here. Rather than your typical deep fried calamari, you'll find an exquisite Calamari Puttanesca, tubes & tentacles oven roasted with zesty puttanesca, served with warm Mio Baked Bread for dipping. The taste brings me back to Italy, its spicy-pungent tomato sauce seasoned with garlic, capers, olives, anchovy, and crushed red pepper with tender squid makes an excellent starter.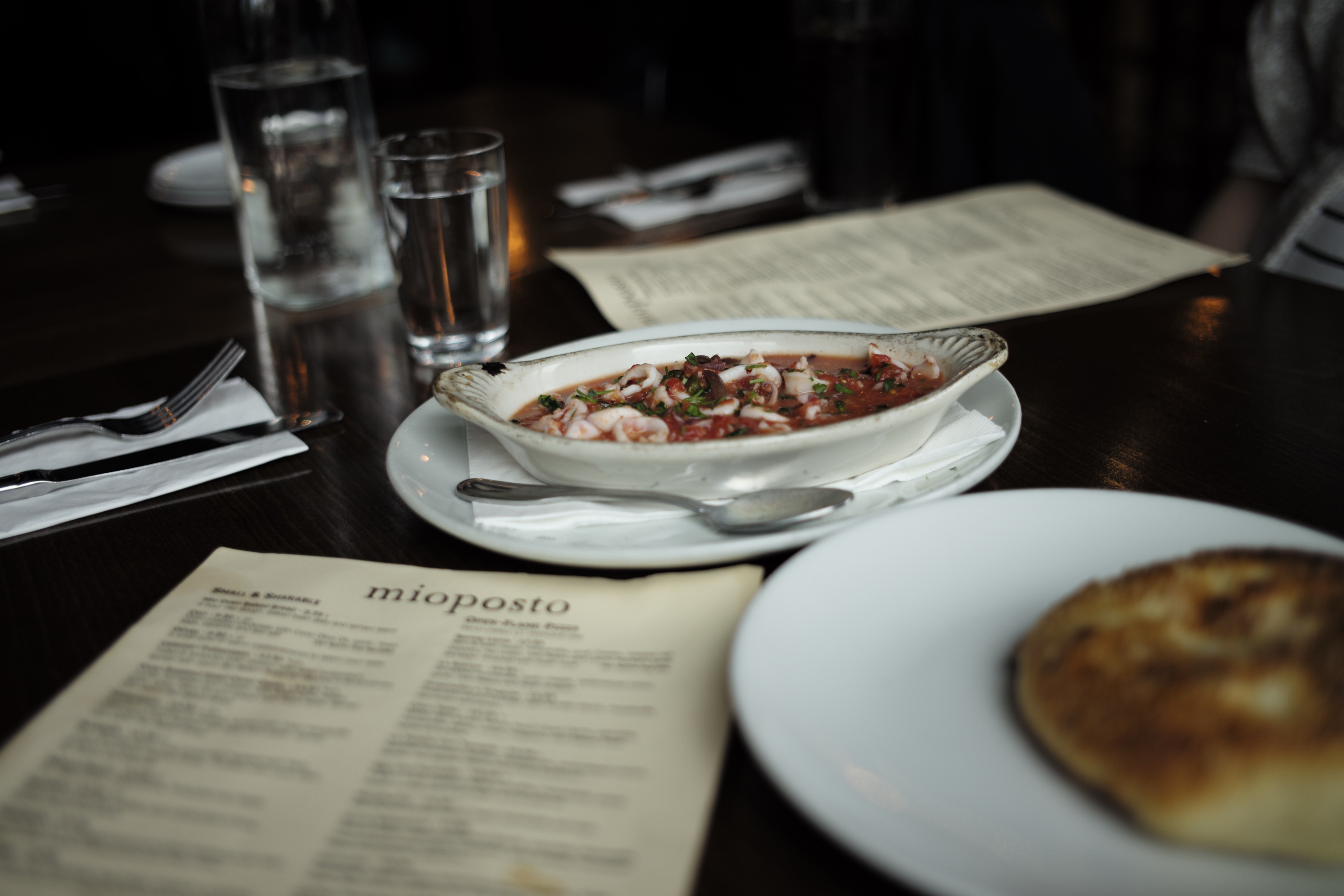 A dish that was highly recommended was the Melanzane, a crowd and staff favorite. The oven roasted and marinated eggplant complimented perfectly with the creaminess of the mozzarella and earthy flavors from the basil mint pesto sauce and arugula.
Pull out the drink menu and you'll see Fire & Ice at the top of the list. Straight from the open-flame oven, this Woodinville Whiskey has a special smoky sweet vermouth ice cube. Highly recommend this drink. Sip it slow as it will hit you pretty hard.
Need more to drink, try the recommended Barrel-aged Manhattan, Medley Brothers Bourbon, Brovo Sweet Vermouth and a dash of bitters. Smooth & easy drinking. Served in a beautiful martini glass, this drink is well balanced and has deep charred notes to it.
This pizza right here is called the ZUCCA BALSAMICO. It's so complex, yet so perfect. With olive oil, mozzarella, roasted butternut squash, pancetta, caramelized onions, garlic, rosemary, goat cheese, red pepper flakes & balsamic reduction. Foldable crust, perfectly bubbled edges with massive amounts of flavor in each bite. Take my word and go try it. This is what you call "worth the drive" pizza.
Mioposto has four locations, this is the West Seattle location measuring at 1700-square-foot with seating up to 52 and serves dinner daily from 4 to 10 p.m.
Mioposto also offers great daily happy hours, $5 beers and wine, $6 highballs, and $7 personal pizzas (margherita, cheese, pepperoni)!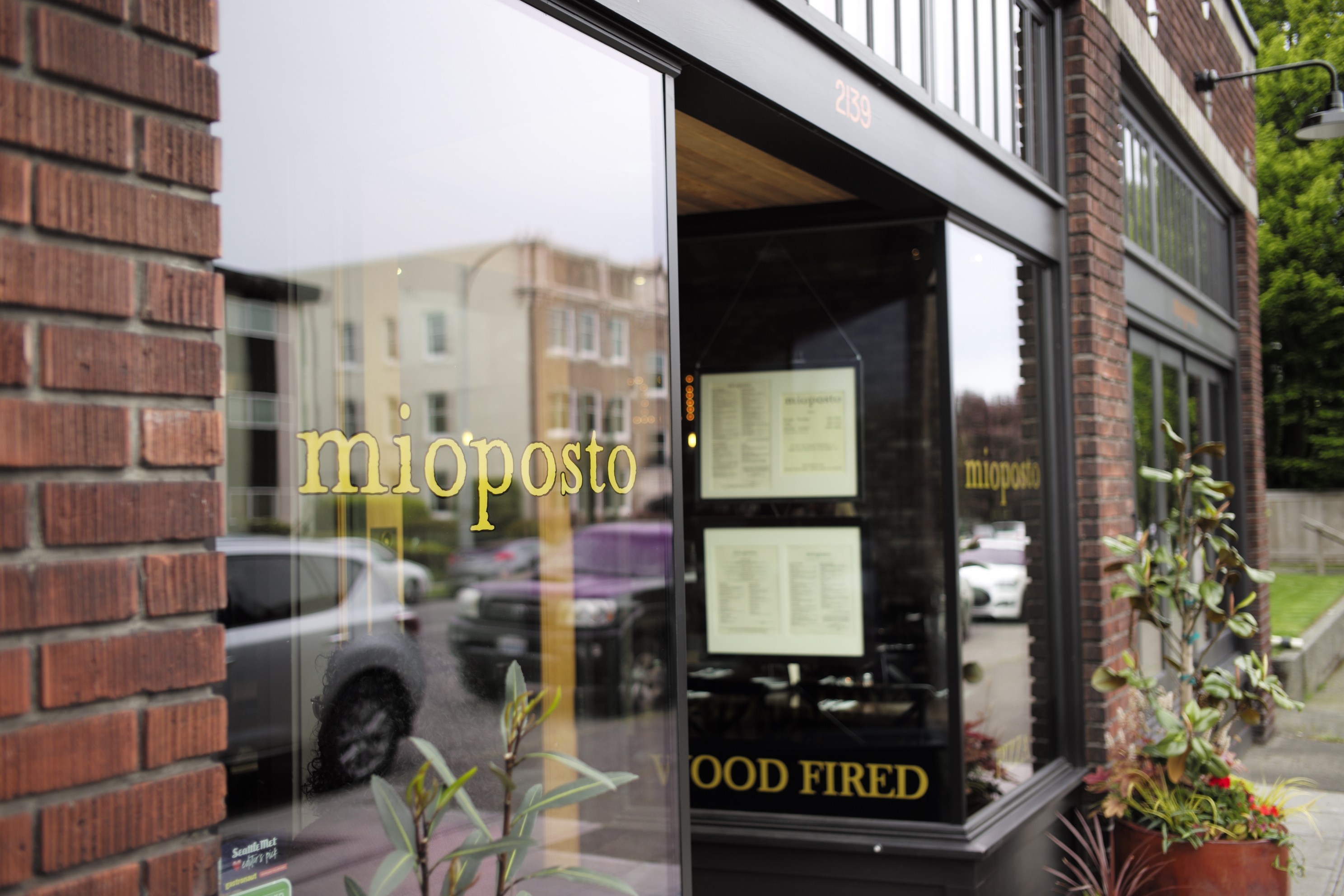 We'll be back. Tomorrow? Comment below with your favorite dishes and drinks from Mioposto.
All photos shot by Charles Koh.