We explored Victoria's beautiful landscapes, culinary scene, and hidden gems.
As summer approaches in the Pacific Northwest and the sun begins to rise regularly after hiding for what seems like nine months, people are coming out of what I like to call "hibernation." The traffic in Seattle is getting worse, it takes at least thirty minutes to get anywhere in this city. Little did I know, that a quick and breathtaking 35 minute seaplane ride with Kenmore Air would get us across International borders onto Vancouver Island's historic city of Victoria, British Columbia.
The journey begins at Lake Union on an eight passenger Kenmore Air seaplane. I got lucky because the pilot allowed me to sit up front with him. As we made our way to Victoria, we were inundated with views of the glowing snow capped Olympic Mountains to the left and the beautiful San Juan Islands and Strait of Juan de Fuca to the right. Needless to say, our neck hurt a little after whipping our heads left and right. The flight ended in downtown Victoria's Inner Harbour which led us just walking distance to our first stop, food of course.
We stopped at Victoria's famous Red Fish Blue Fish right along the waterfront. Red Fish Blue Fish is a great stop to eat at before heading off into the city, if you have some time on your hands. From what we gathered you are considered lucky if you ever get to order without a wait in line. Their Albacore Tuna hand-rolled taco and Wild salmon fish and chips were definitely worth the wait.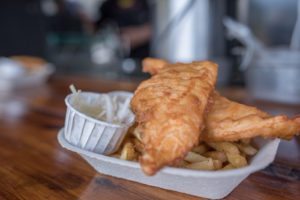 Our next stop was to pick up our bikes at The Pedaler for our "Hoppy Hour Ride," a guided cycling and beer tour. During this three hour tour, we got a first-hand experience of Victoria's beer and cycling culture. The tour is split up into three popular Victorian brewpub stops. We learned about the history of beer in Victoria and experienced life as a local while getting there on our top rated Canadian bikes. Whether you are a regular cyclist, casual biker or neither this tour is a fun way to learn about the city and try some of the best beer in town.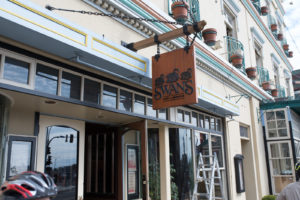 After our beer tour we headed up to the suburban coastal neighborhood of Oak Bay for our stay at one of the top hotels in Vancouver Island, the Oak Bay Beach Hotel. This five-star hotel has sat on this same oceanfront for over 80 years and has been newly renovated and reopened in 2012. Remnants from the original hotel were preserved and placed within the new hotel to keep its English Manor House style charm. We had about an hour before dinner to get settled into our room. We stayed in a third floor room with a spectacular view of Oak Bay and Mount Baker in the distance. Our room included a spa-inspired bathtub which also had the view of the bay, a fireplace and a walk-out balcony.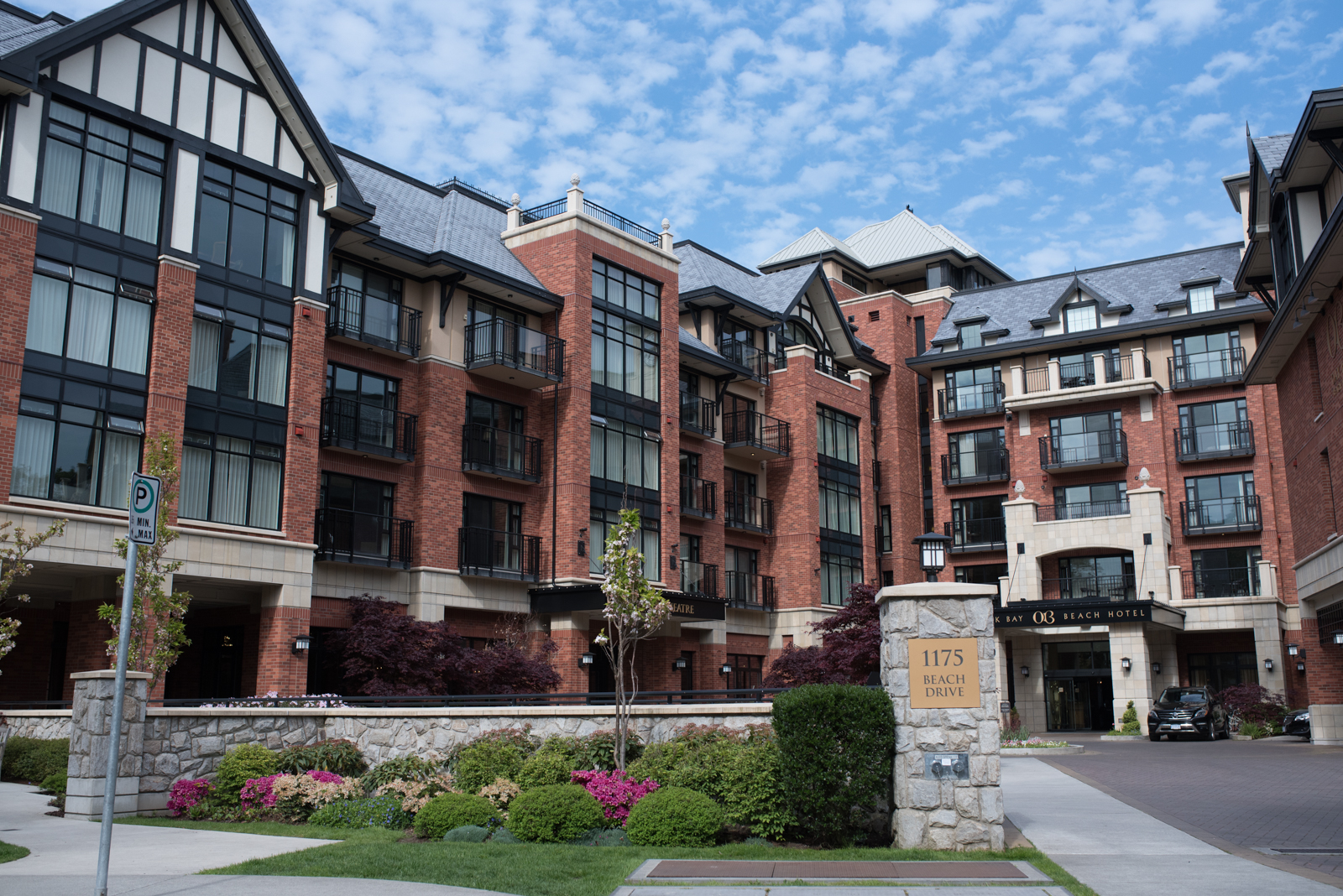 After exploring for a bit it was time for the Oak Bay Beach Hotel's launch of their new exclusive Winemaker's Long Table Summer Dinner Series. What an honor it was to to be be a guest at Oak Bay's first ever exclusive long table dinner. The long table is carefully centered in the Seaside Gardens, right above the pool deck, to give us the most incredible view of the water. The table arrangement closely matched the beach and wine theme with driftwood wrapped in leaves along the center. Each table setting was personalized and on our seats was a blanket to keep us warm for when it got chilly. We could tell that each detail on the long table was delicately and beautifully arranged.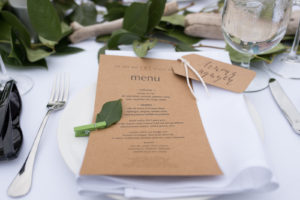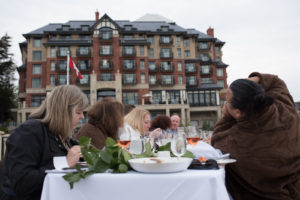 See our multi-course family-style dinner menu below.
First course: A colorful and fresh asparagus, arugula, tomato salad topped with Natural Pastures Buffalo Mozzarella Cheese, a local Vancouver Island Cheese company.
Wine: Clos Du Soleil 2016 Fume Blanc
Second course: A flavorful cedar cooked wild red spring salmon on top of lemon butter wilted greens and faro.
Wine: Kettle Valley 2015 Pinot Gris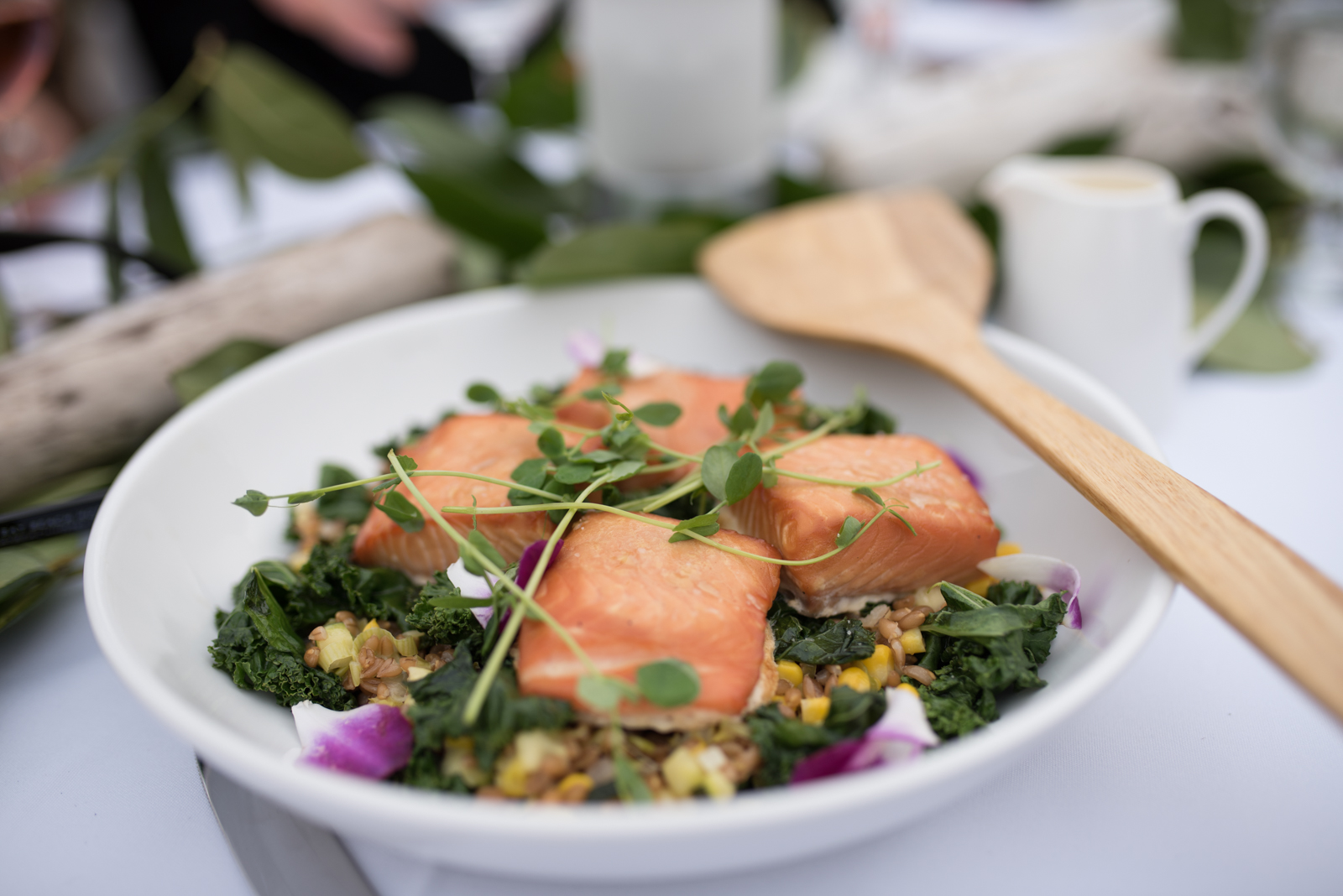 Third course: Braised woodgate farm beef short rib and avonlea clothbound cheddar polenta with roasted tomatoes
Wine: Orofino 2014 Red Bridge Red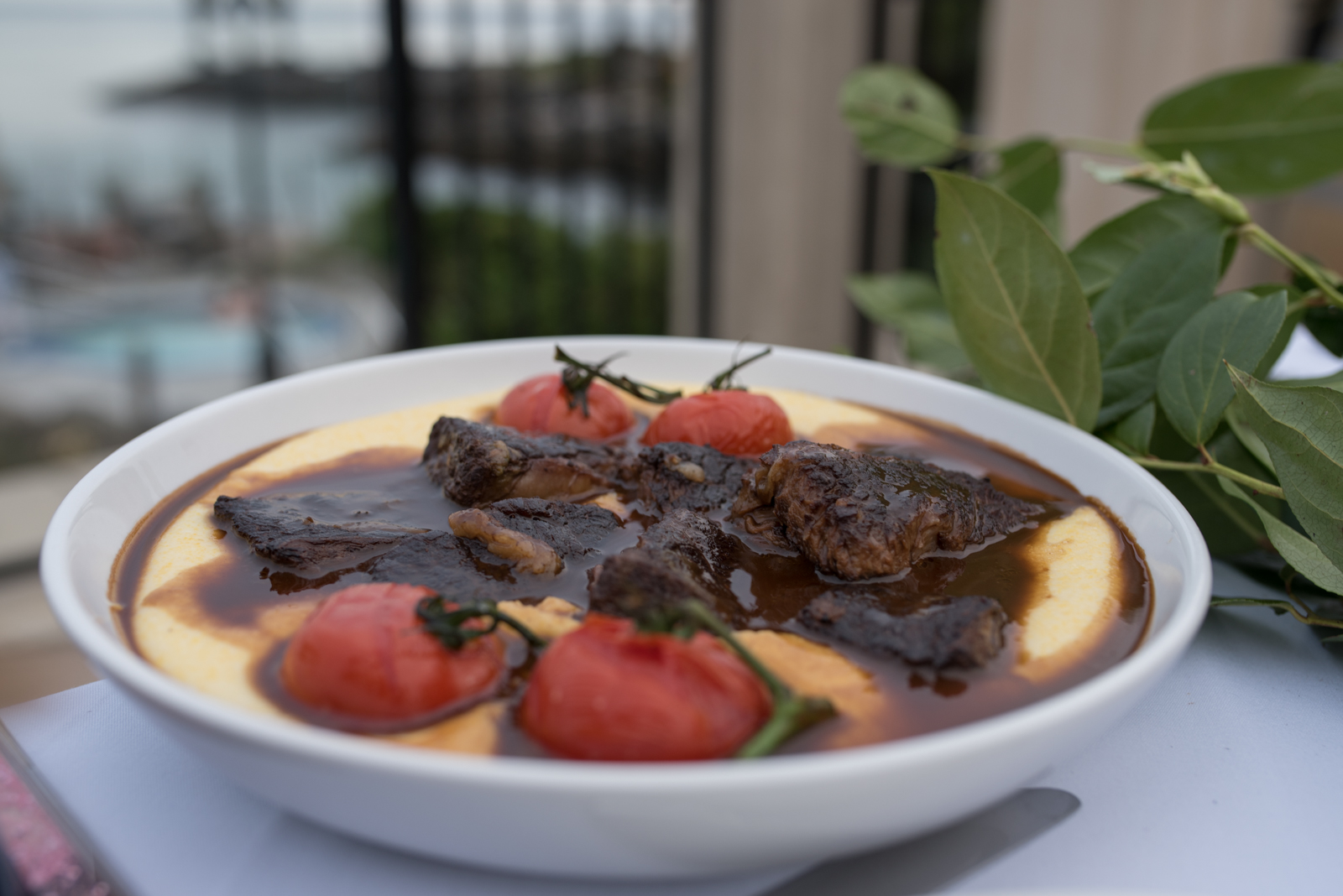 Final Course: A refreshingly light strawberry rhubarb clafoutis and vanilla bean ice cream
Wine: Clos Du Soleil 2014 Saturn
The food was prepared by Executive Chef Kreg Graham with a breathtaking Ocean side view.
Here is the official media photo of Oak Bay Beach 1st long table, It was an honor to have an amazing dinner along these fabulous people.
After our delicious dinner we made our way to the pool deck in our cozy bathrobes. One of the many things that sets the Oak Bay Beach Hotel aside from any other hotel are it's hot seaside mineral baths. The hotel has three different baths ranging in temperatures from 97-104 degrees fahrenheit. It was a typical cold, northwestern spring night but as we took our robes off and got into the warmest bath, our bodies heated back up and felt completely relaxed. It was the type of relaxation that could put you into your best sleep with a warm mineral steam coming up against your face. We tried the other two baths but the warmest was our favorite by far. To top off this amazing experience while relaxing in the warm baths we got a view of the gleaming stars, something we rarely get to see in Seattle.
Day 2:
After our relaxing stay at the Oak Bay Beach Hotel we headed back to downtown Victoria for our food tour with A Taste of Victoria. Here are some of the highlights from the tour. Andy, our tour guide was very fun and informative. He was also a local who lives in the heart of Victoria, so he told us all the secrets of Victoria.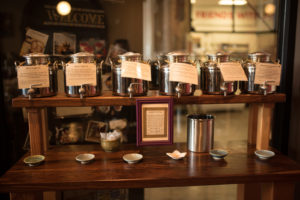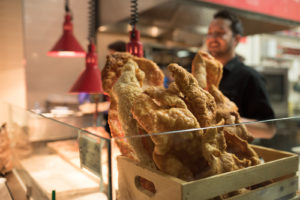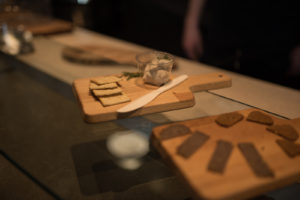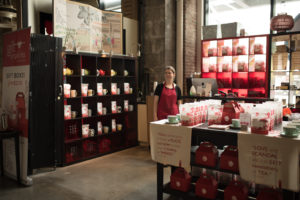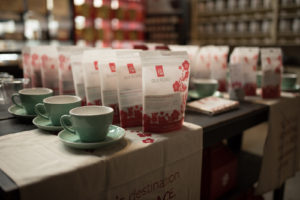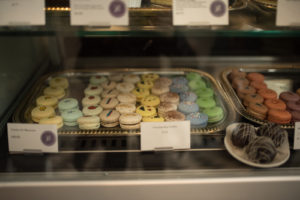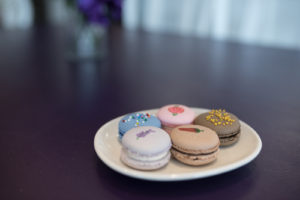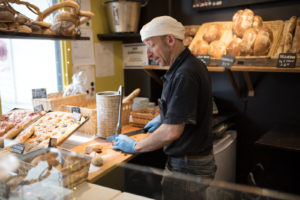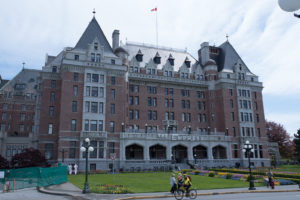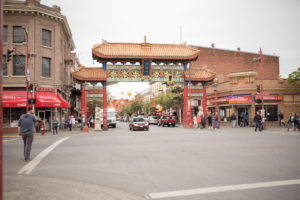 Located just thirty minutes north of Victoria is Sea Cider a charming organic orchard and ciderhouse. With stunning views of the Haro Strait, this 10 acre orchard produces some of Victoria's most famous and delicious cider. Each bottled is hand labeled and delivers high quality cider. We sampled nine of Sea Cider's most popular, ranging from bittersweet to sweet while pairing with the delicious Artisan Lunch Plate. Our top favorites were the Kings & Spies and the Rumrunner.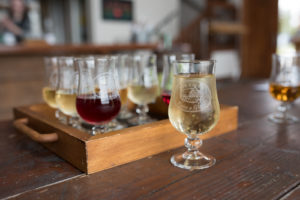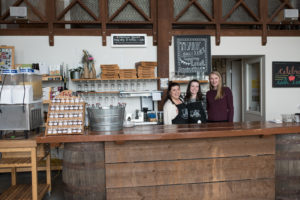 Our next stop was The Fickle Fig Farm Market. There is something to be said about a hardworking farmer who just does what he loves and shares it with the community. When coming to The Fickle Fig we found one of the most genuine and inspirational farmers named Mitch. His passion for farming, baking and cooking is evident through everything that he grows, farms and creates with his harvest. Produce is grown locally and organically. It is truly local, grown all around the building as well as on another farm nearby. Along with fresh produce, The Fickle Fig also farms pastured pigs, some of the adorable pigs you'll ever see. The Fickle Fig is truly the product of passion, hard work and dedication. We were left in awe and inspired by Mitch and his vision. This gem is located across the street from the Victoria airport and is open year round.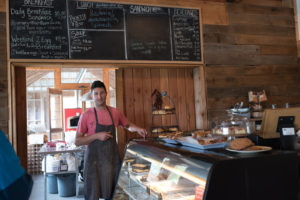 De Vine Vineyards was our last stop of the day before heading to our hotel. De Vine is one of the top Wineries in Victoria, specializing in wines and spirits using only ingredients from the island. They are one of the only wineries that makes three different styles of gin. Their Glen Saanich – Single Malt is one of the finest single malts we've ever tasted and we were not surprised that it is sold out for the next two years. De Vine Vineyards has a cozy and relaxing atmosphere with a tasting room and patio that has gorgeous views of the water.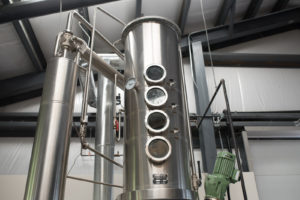 After a long day of exploring Victoria, we finally reached our amazing room at the Brentwood Bay Resort & Spa, located about 30 minutes northwest of downtown Victoria. The resort is 5-star oceanfront with all their rooms facing the water. This true getaway had the most grand floor to ceiling windows overlooking the bay and hills in the distance. Most importantly, the dining experience was quite luxurious as well. We had a pennywort salad to start off with. Our main entree was a seafood dish in a broth which included mussels, clams and snow crab. The delicious full course dinner was prepared by Chef Jesse Quinn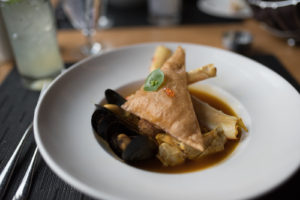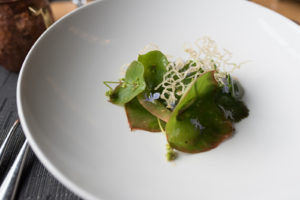 Our last adventure was a three hour whale and wildlife tour aboard a beautiful double decker catamaran with EagleWing Tours. Although we were not able to spot any whales, the scenery was breathtaking and we were able to see the amazing wildlife out on the water. This was our first time seeing sea otters, harbour seals, california sea lions and elephant seals. The staff goes above and beyond to preserve the wildlife environment by teaching proper etiquette of whale watching while still being able to have a fun experience. You are not guaranteed a whale sighting during your three hour tour but the staff makes sure that they try their best to find the whales even if that means they run over the three hour time limit. They provided us with Jackets, gloves, hats and binoculars to make sure that we were warm and comfortable. We highly recommend taking a tour with EagleWing Tours.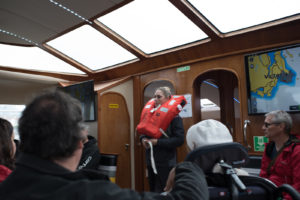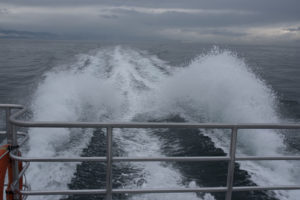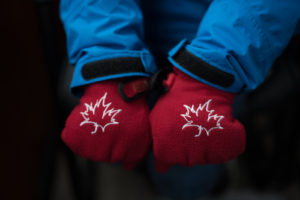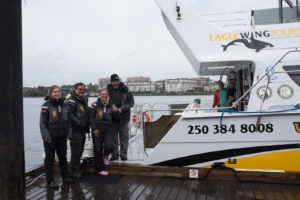 Our last meal in Victoria was at Nourish Kitchen & Cafe. This beautiful heritage house cafe is located in James Bay, Victoria. Nourish bases its principles in holistic nutrition approach and their menu is packed with delicious and healthy food options leaving you full and vitalized. Their drinks are notable as well, we had many. Some of our favorites are the Imperial Sunrise, the Dirty Chai and the Ginger Wizard. Nourish also has a cute coffee shop within the restaurant where you can grab your coffee and enjoy it in the upstairs lobby.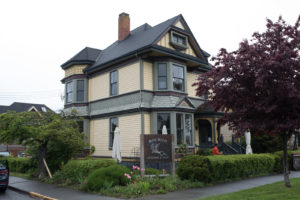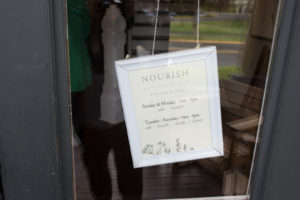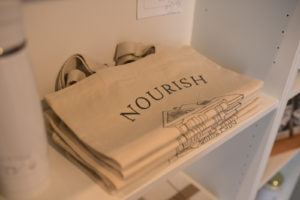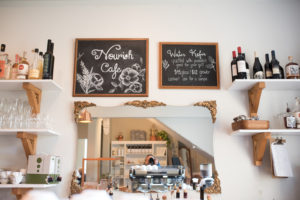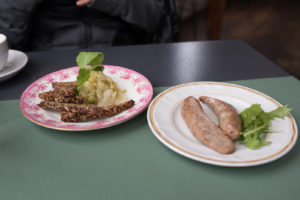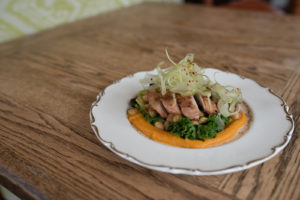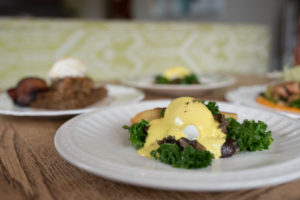 Victoria might be known as a place for retirement or a place that you can see in one day. After our amazing trip, we discovered that this is not true. You would need at least a few days to check out all of what Victoria has to offer. So if you make a trip make sure it's a weekend trip and try some of these places. You will not be disappointed.
Recommended places check out:
List of all locations:
Red Fish Blue Fish

1006 Wharf Street on the Broughton Street Pier
Phone: 250-298-6877

The Pedaler

321 Belleville Street Victoria, BC V8V 1X2
Phone: 778-265-7433

Oak Bay Beach Hotel

1175 Beach Drive Victoria, BC V8S 2N2
Phone: 250-598-4556

Sea Cider Farm & Ciderhouse

2487 Mt. St. Michael Road Victoria, BC V8M 1T7
Phone: 250-544-4824

The Fickle Fig
Brentwood Bay Resort & Spa

849 Verdier Avenue Brentwood Bay, BC V8M 1C5
Phone: 250-544-2079

Eagle Wing Whale Watching Tours Fisherman's Wharf

12 Erie Street Victoria, BC V8V 4X5
Phone: 250-384-8008

Nourish Kitchen & Cafe

225 Quebec St, Victoria, BC V8V 1W2
Phone: 250-590-3426

A taste of Victoria Food Tours

Phone: 250-893-9815
atasteofvictoria@gmail.com

DeVINE Wine

de Vine Wines & Spirits
6181B Old West Saanich Rd.
Phone: 250-665-6983
devinevineyards.ca
---
Guest Writer: Truong Nguyen
Truong Nguyen is the man about town and is frequently observed drinking coffee, riding motorcycles, and taking pictures throughout Seattle. He is known as "You Can't Go Wrong" Truong as when he arrives on the scene to either shoot photos or socialize, all is right!