The only 5-diamond restaurant west of Chicago and north of Napa.
There are two things you have to check off your bucket list if you're either a local or visiting from out of town. The first is Experience a Weekend at Willow's Lodge. This beautiful, modern lodge is surrounding by over 120 wine tasting rooms, trust us, you'll be thankful to have a cozy place after a long day of wine tasting. The lodge recently got a whole new facelift, including a gorgeous new relaxation room and women's locker room to better serve the needs of hotel guests. The newly refurbished spa includes updated treatment rooms, a couples massage room, and a small men's locker room. One of my favorite things about this place is the feeling of being on an outdoor retreat. Wood throughout the property and spa elements are infused into every room.
The rooms are equipped with state-of-the-art equipment with voice-enabled music. The living space and bathroom have a sliding window for privacy or open it up for a view of the outdoors. You'll have ample comfort with the seven pillows offered in the rooms.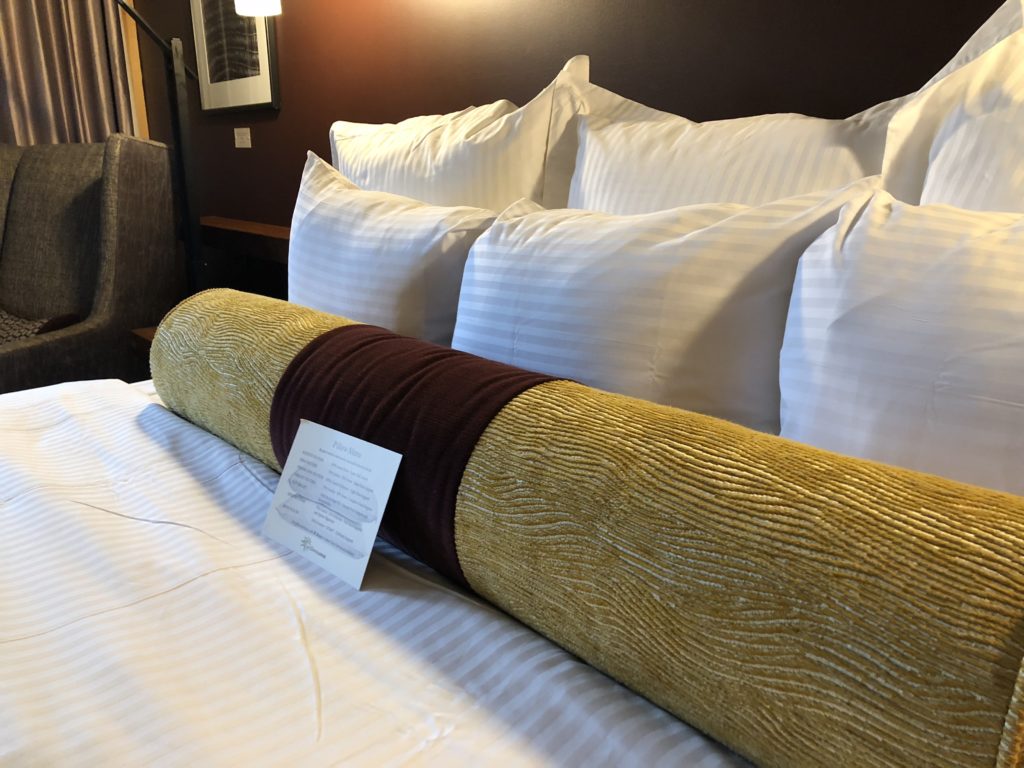 This was my first time using a touchscreen interface to change the water temperature, it was super neat.  
Now to the second bucket list, Dine at The Herbfarm. This is not your typical dinner. It's an immersive 9-course tasting experience served with 5 or 6 matched wines. Each of the ingredients are sourced from the herb garden on the property or inside a 100-mile radius. For example their 100-mile dinner each August, in particular, means NOTHING (not even table salt or baking soda) came from outside that radius. The owners grow, forage, butcher, distill and harvest so much on the menu. For salt, they had to distill Puget Sound sea water!
An incredible young executive chef named Chris Weber (31) came on board and put the focus on hyper-local food (10 years in counting). Since his arrival, he has taken over the farm planning from proprietor Ron Zimmerman, and now plans all of the crops with The Herbfarm's head gardener, Ethan Bahe. This is no small task and requires hyper-local menu planning at least a year in advance to get the crops ready and planted to be harvested in the proper season.
Proprietors Ron Zimmerman and Carrie Van Dyck have created a national and regional dining destination that has now lasted for more than 30 years. It's the careful details that have got them so far in this business.
They also have one of the best wine collections in the US if not the world, consisting of about 25,000 bottles, and many rarities, plus more than 1,000 different kinds of Pinot Noir selections from around world. Most of which is all curated and maintained by Ron.
For those new to The Herbfarm, dinners have a special theme which offers something perfect for every guest: Themed Dinner Options, this includes seafood-driven dinners, beef, foragers, smoked and a few more. We had the opportunity to try "The Chambers of the Sea" which by the name gives it away but it was a seafood-focused dinner experience. If you can't wait, you can make a reservation right now. 
As you walk through the doors of The Herbfarm, you'll be greeted by someone on staff who will pour you a Wild Ginger Soda (this will most likely change depending on the theme dinner you select). You can roam around and see the beautiful decor as well as head upstairs to the library, what's awesome about the library is it's filled with all culinary books.
Prior to seating, tour the property and visit Ron Zimmerman in his world-acclaimed wine cellar and learn about the great wines he has collected over the years. Just before dinner service, guests can follow Carrie Van Dyck for a tour of the herb garden which sits across the street next to Willow's Lodge. She talks about what makes herbs so special to The HerbFarm and their practice to integrate it into all the dishes served at the restaurant. She'll also make you eat a few things along the way.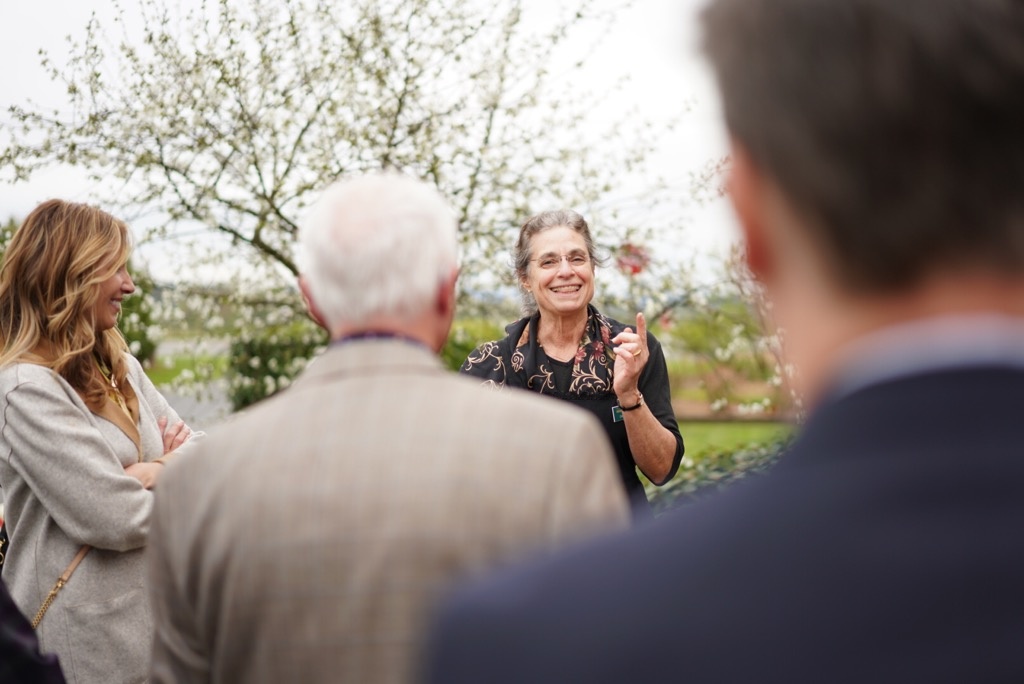 Once seated, explore a multi-page petite menu with details about the ingredients and dishes that will be served.
This is the Bread Box composed of focaccia, anchovy lard, and Swiss chard. If you choose to go with a wine pairing (which we highly recommend), this bread will be a delight. But pace yourselves. This isn't a race, it's a marathon.
This is the Alaskan-birch-syrup-glazed Columbia river king salmon with cedar mayonnaise and fresh dill. This fork-tender salmon is sensual to the palate. It's bite is sweet with a soft kick from the cedar mayonnaise.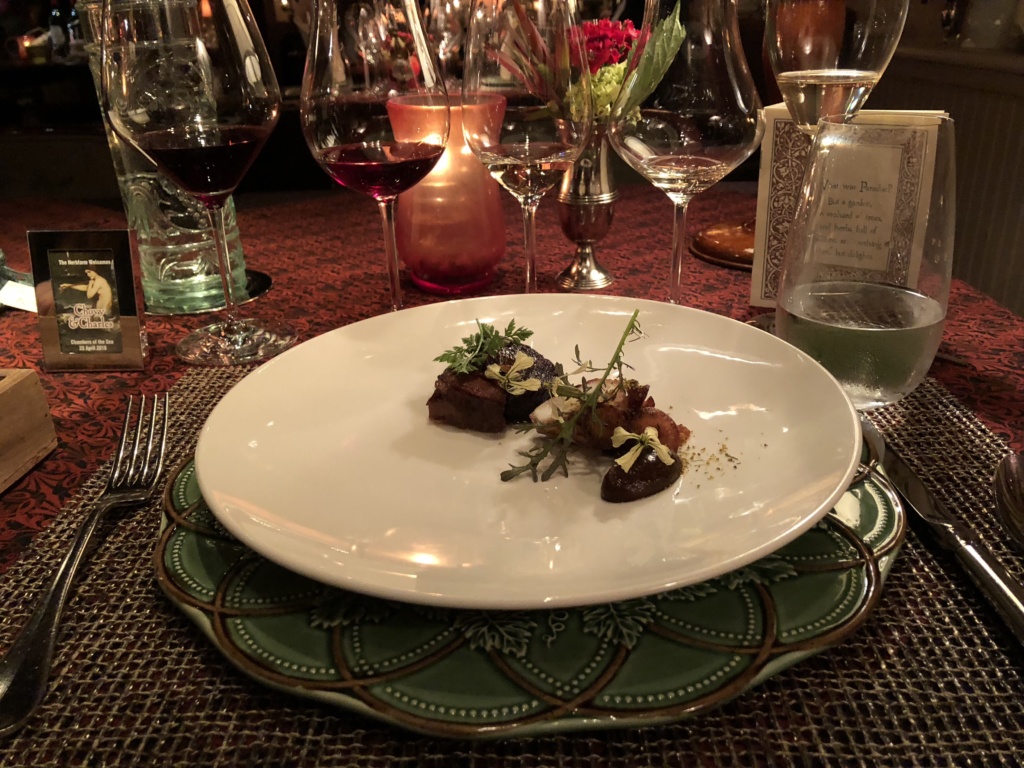 Braised collar of Herbfarm Mangalitsa pork, roasted octopus, fennel pollen, sauce of fermented pumpkin, hazelnut & black garlic.
Crispy crepe of ancient-grain faro & wild native nodding onion, black sheep creamery sheep forage blanc, local maple syrup.
Let's skip to the dessert, this is the creme fraiche cake, rhubarb jam, oatmeal pudding, Angelica whipped cream, rhubarb-mandala sour beer sorbet. Tons of love and care went into this dessert.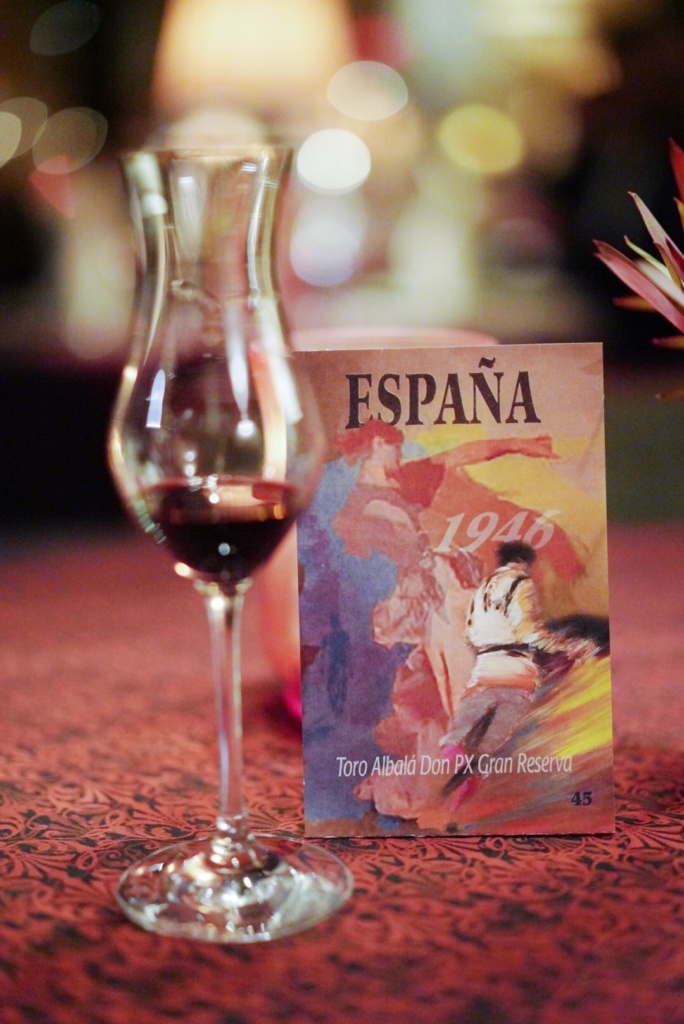 This is the Spain 1946. This was created from Pedro Ximenez grapes dried under the white sun in Spain at the time of the 2nd World War. 100 points in every way. This alone is a bucket list. If it's still available, you'll have to try this with your dinner.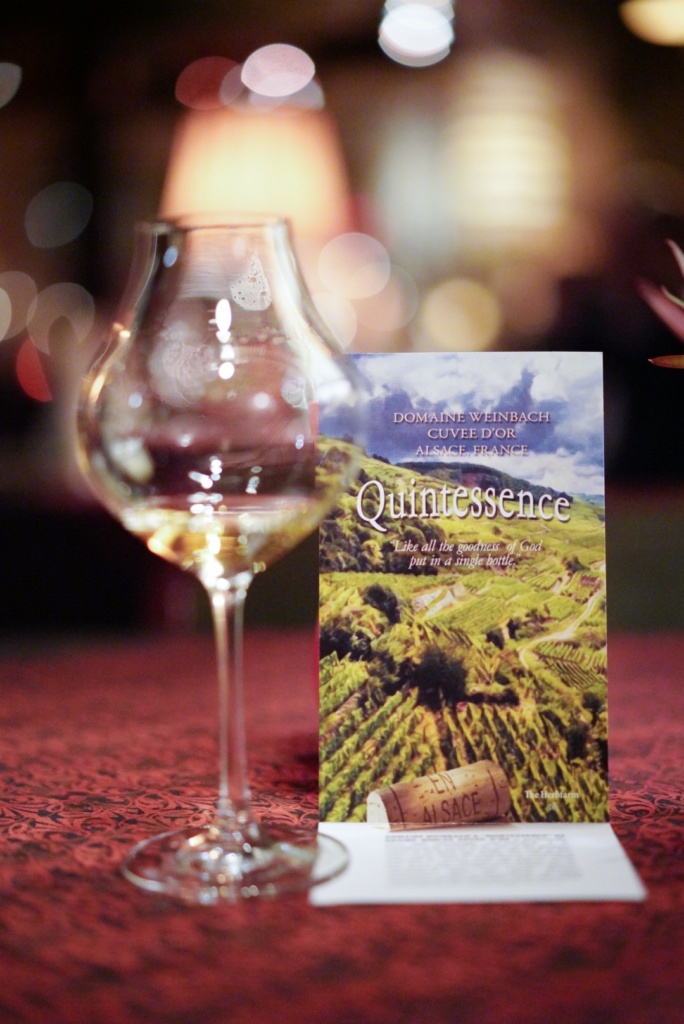 This Quintessence is a must order. Period.
The Herbfarm is in a class of its own.