Featuring cuisine from Italy's Riviera regions with an oyster bar and an emphasis on local seafood, house-made pastas and artisan pizzas
Seattle restaurateurs and brothers Leo, Salvio and Roberto Varchetta (Barolo Ristorante, Mamma Melina, List) will expand their regional Italian concepts with the opening of Cinque Terre in early June. Located in The Regrade, the contemporary, seafood-focused restaurant will explore the cuisine of the Liguria region and the centuries old villages clinging to the coastline of the Italian Riviera coastline. Cinque Terre (five lands) is comprised of five villages, Monterosso, Vernazza, Corniglia, Manarolo and Riomaggiore, connected by a walk-able medieval path. The towns are stunning and picturesque, set on steep rock formations and are a favored vacation destination for natives and tourists.
"Our flagship project, Barolo Ristorante, is focused on the land-based cuisine and earthy ingredients of Northern Italy," says President Leo Varchetta. "Cuisine from Cinque Terre has not been showcased in Seattle and that provided our inspiration for this restaurant," he continues. "We recently spent several weeks there and we are excited to make the marine connection using the beautiful local products from the Pacific Northwest and some only found in the Mediterranean."
To help the Varchetta's execute their culinary vision, they have brought Chef John Neumark to the kitchen. Neumark has cooked at two beloved Seattle Italian restaurants, Cafe Juanita and Serafina and most recently, led the culinary program as Resident Chef for Sur la Table.
Seafood is predominant in Italy's 'mariner' towns, and traditions are deep. Classic ingredients include, muscoli (mussels), polpo (octopus), gianchetti (anchovies), gamberi (shrimp), and stoccafissu (dry aged cod). Pesto, a condiment primarily made with fresh basil, is the trademark dish of the region. At Cinque Terre, guests will indulge in an array of shellfish options from an impressive seafood bar brimming with local oysters, Dungeness and Alaskan king crab, whole East Coast lobster (available grilled or steamed) and American sturgeon and Osetra caviar. Options from the grill include whole Mediterranean branzino and grilled octopus, which will compliment a 16-ounce, bone-in, grass fed beef filet from Washington state.
Pastas, made on-site, are crafted with the best ingredients available, such as non-GMO American flour. Noodle options are punctuated by Rigatoncelli al Sugo di Polipo with octopus, Fettucine al Sugo di Pesce with clams, mussels, calamari and prawns, Chitarra con Polpetini di Vitello (small spicy veal meatballs) and Casarecce (scroll-shaped pasta) with house-made pesto.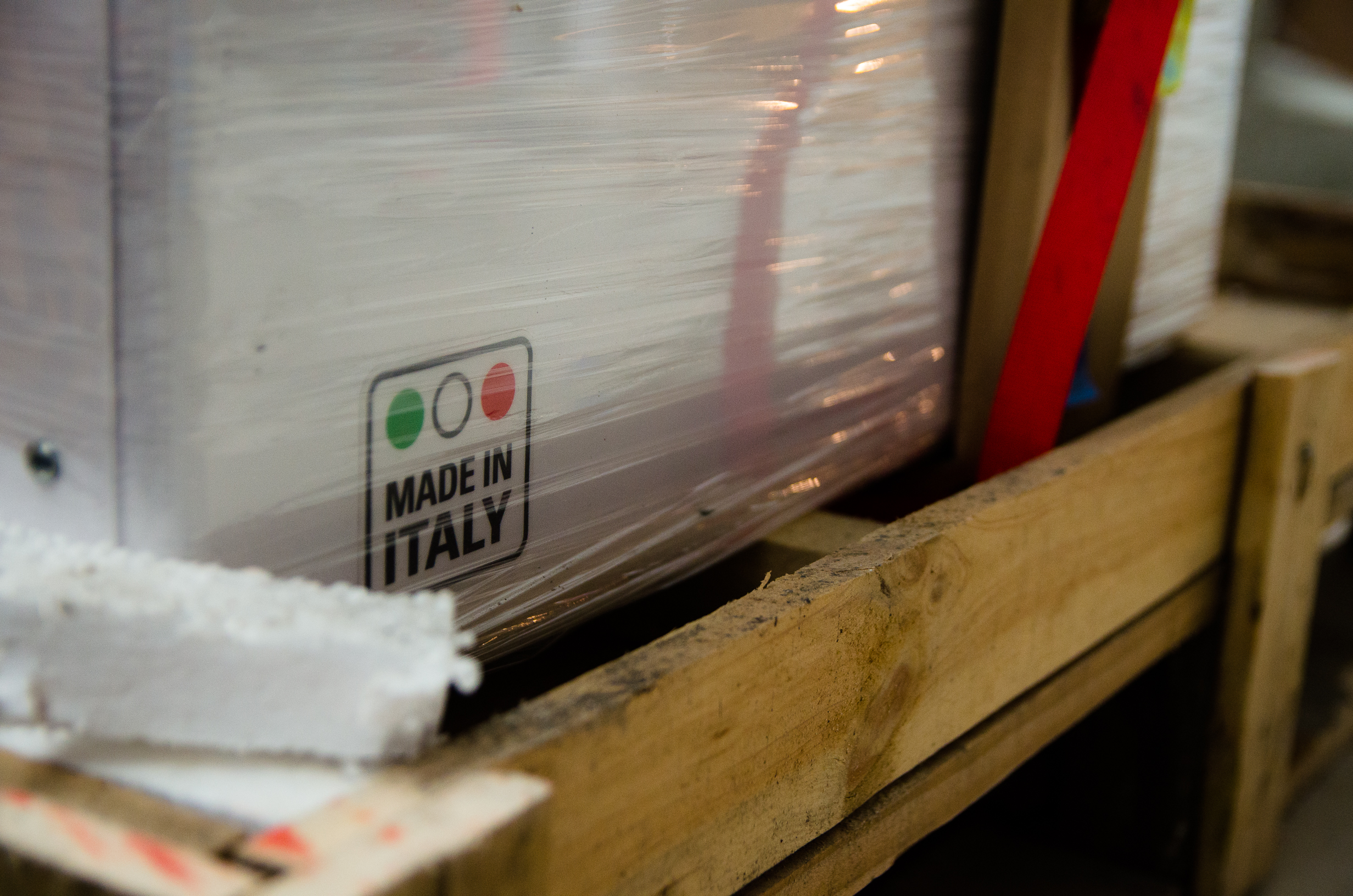 Pizza will have a substantial place on the menu and visually in the dining room, as well, courtesy of the sizable Marra Forni-brand Neapolitan gas-fired pizza oven built specifically for the Cinque Terre space.  Made-to-order pizzas will include classics such as the Margherita, the Carne with sausage, smoked provolone and seasonal mushrooms, and unique to the restaurant, the Pioniere, topped with spicy New England clam chowder and calamari.
The Cinque Terre space was conceptualized and designed by Seattle's Graham Baba Architects, a vibrant Seattle architecture firm recognized for the successful place-making of commercial, residential, and cultural spaces.  There will be a lively bar embellished with the fresh seafood presentation, a display wine wall, showcasing the notable producers and varietals from Italy, Washington and California, an open dining room flanked by intimate dining nooks for small groups and a private dining space for large parties. The clean, modern space will contrast the coolness of urban concrete with the warmth of walnut and ash woods used on the staircase, bar top and dining booths. Operable windows, extending the length of the restaurant's frontage and exterior deck, will bring the outdoors in when weather permits.
About Cinque Terre
The fourth restaurant and bar project from Leo, Salvio and Roberto Varchetta, Cinque Terre highlights seafood found in the oceans surrounding the northern coast of Italy known as the Italian Riviera. Cinque Terre is located at 2001 Westlake Avenue; 206.456.6300; cinqueterreseattle.com. The restaurant and bar will be open 7 days a week for dinner from 3 p.m. to midnight, lunch from 11 a.m. to 3 p.m., Monday-Friday, and Brunch on Saturday and Sunday from 10 a.m. to 3 p.m. Happy Hour will be seven days a week from 3 to 6:30 p.m. and 10 p.m. to midnight.
Cinque Terre
Downtown Seattle
2001 Westlake Ave
Seattle, WA — 98101