New York City's beloved food cart, The Halal Guys, to debut brick-and-mortar location in Seattle
The pioneers of American Halal Food, The Halal Guys, will premiere its first Washington brick-and-mortar location in Seattle, opening this spring 2017. The beloved New York City staple has expanded from humble beginnings, serving flawlessly cooked, premium quality Halal meats from a NYC food cart, to bring its delicious cuisine to customers at franchised, brick-and-mortar locations throughout the US and globally. The Halal Guys' famous gyro sandwiches, chicken-and-rice platters, hot sauce and legendary white sauce—known for creating some of the longest lines of hungry customers on New York City blocks—will continue as the mainstays of Seattle's awaited fast casual location.
The Manhattan-based landmark is the creation of founders Mohamed Abouelenein, Ahmed Elsaka and Abdelbaset Elsayed, who in 1990 transformed their hot dog cart into a new American Halal street food concept after observing how many Muslim cab drivers were looking for a place to buy meals. Labeled as, "one of the longest-running and best-known food-cart business in New York City" by the Times, The Halal Guys' delicious Middle Eastern dishes led to more long-lines and growing success, as the most popular food truck reviewed on Foursquare in 2013 and the third most Yelped restaurant in the United States in 2014.
In 2015, The Halal Guys partnered with Fransmart to manage the brand's franchising globally and to expand the beloved street food concept to fast casual, brick-and-mortar locations from coast to coast and beyond. The Seattle restaurant will add to the growing list of over 200 The Halal Guys locations currently operating and in-development worldwide. Although the specific location in Seattle remains under wraps, Northwest diners can expect to enjoy the premium meats, crave-worthy sauces, and inclusive, familial environment signature to The Halal Guys brand early this spring.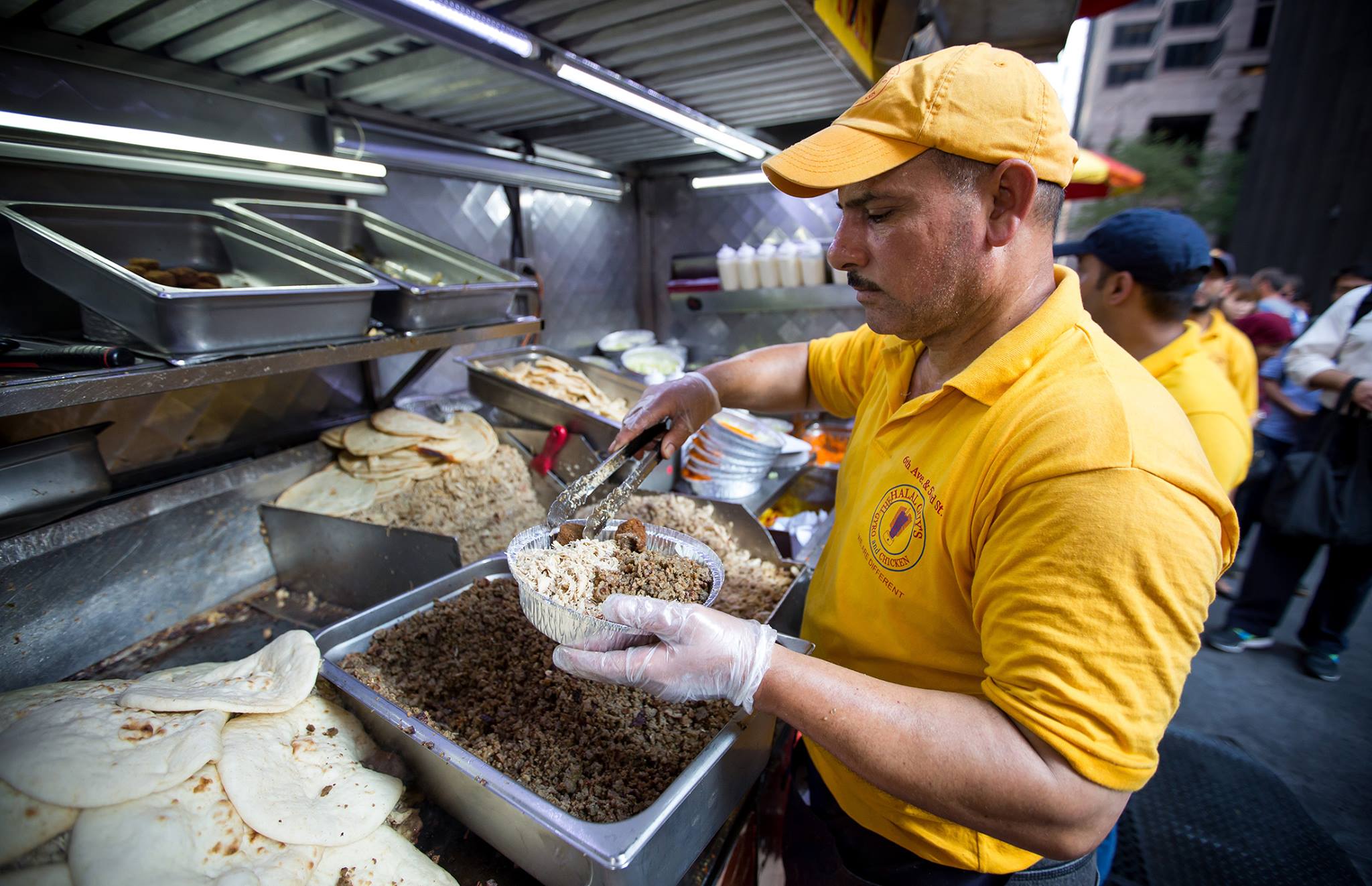 About The Halal Guys
The Halal Guys aim to be different and encourage patrons across America to ditch burgers for something unique. Their mission is to ensure that every customer leaves happy, with a smile on their face and a satisfaction that brings them back again. Among being awarded the 2014 Multicultural Award at The 5th American Muslim Consumer Conference, The Halal Guys have also been recognized by TIME Magazine, Entrepreneur Magazine, The New York Times and The Huffington Post. For more information, visit: http://thgseattle.com/.