Renton, the little town from the wrong side of the tracks, the town with the bad reputation. To those who don't know any better, Renton seems like a flyover city, located between the bustling Bellevue and the booming Seattle. For those that do know better it is a growing city with one of the oldest downtown's in the Pacific Northwest. Between the landmarks and the pokestops there are a shocking amount of small businesses, new restaurants, cozy bars, and FINALLY, after a long wait, a brewery.
A few years ago Ross Hudspeth started working towards his dream of owning his own brewery, unknowingly he also started working towards my dream of living within walking distance of a brewery. Located in the old Renton City Hall off of Wells and 3rd Four Generals is as rich in Renton history as it is in beer.
Four Generals Taproom is a cozy environment where you are immediately greeted by a friendly staff who will make you feel like family. It's a brewery where you will find yourself talking to strangers and making new friends.
Four Generals works hard to keep a variety of beers on tap so there is always something for everyone. Usually a few IPAs, a variety of English style ales, and if you are partial to a lighter variety, a hefe and a lager. If you get the timing right (and its your thing) you might get to try something from the "tower of sour". They usually keep a couple of ciders on tap as well for the non-beer drinker in your crew.
There is no kitchen, but with the plethora of great places to eat right nearby (Smoking Monkey Pizza), it's a great place to grab a beer while you enjoy some local cuisine. Minors are welcome if they are accompanied by an adult, and dogs are welcome, as long as you are prepared for strangers to gush over them.
Try Downtown Renton sometime, you just might like it.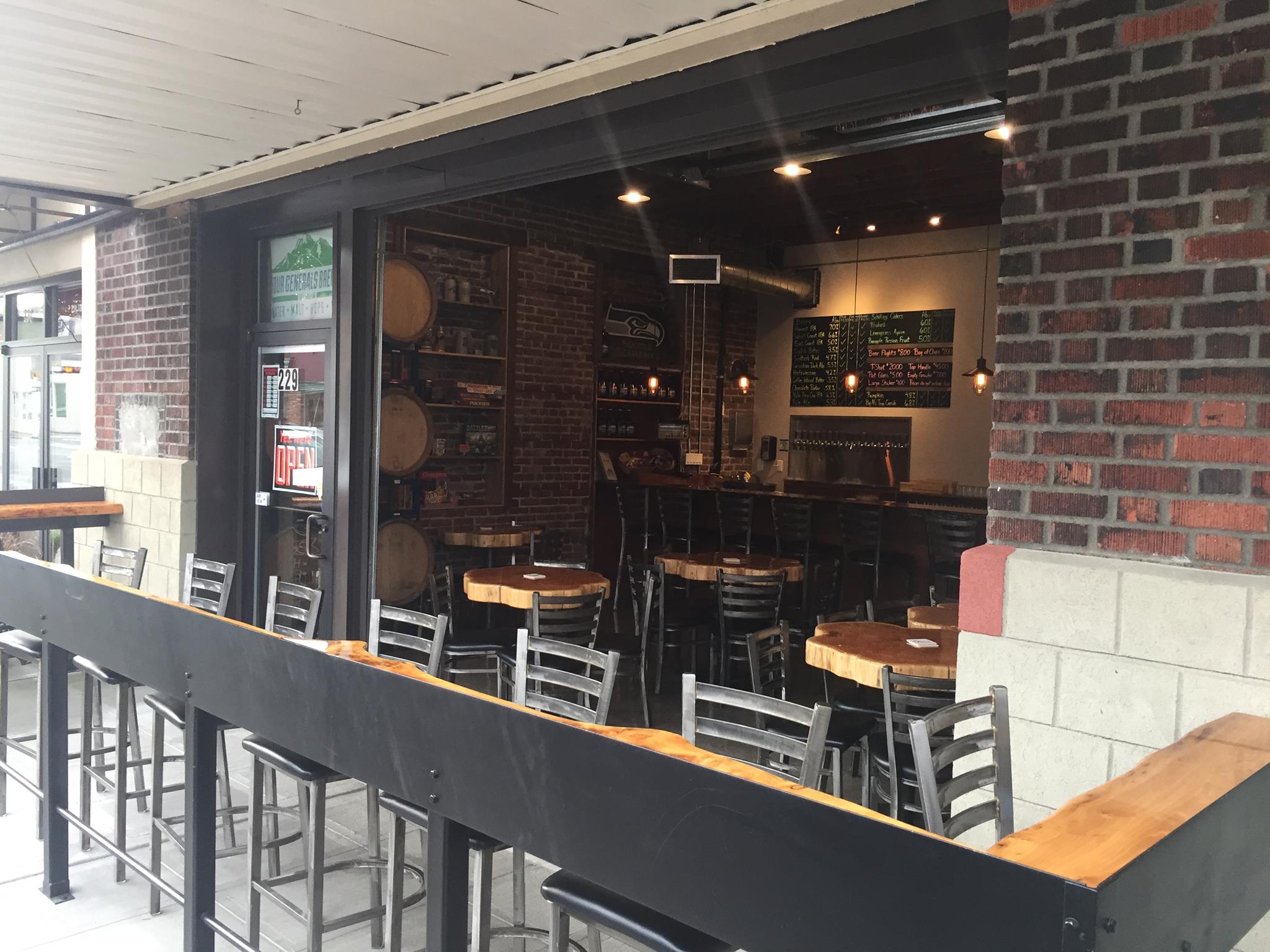 Tuesday-Thursday 3pm-10pm
Friday 3pm-11pm
Saturday Noon-11pm
Sunday Noon-8pm
Monday – Closed
229 Wells Ave S., Renton, WA 98057
(425) 282-4360