The couple is trading city life for a new project in the Washington Beach Town
Chefs Grace Bryan and Kameron Kurashima announced the July 2, 2021, opening of Vista Bakeshop – their first brick and mortar bakery located in the heart of Seabrook's town center. Prior to their new endeavor, the chef team has seen great success over the last 10 years working for top restaurants, including Canlis, Sea Wolf Bakers, Temple Pastries, and Modern in NYC.
Vista offers a wide selection of pastries, cinnamon rolls, breads, desserts, and grab and go items. Highlights include Savory Morning Bun with Broccoli Raab & Provolone, Twice Baked Almond Croissant, Brown Butter Chocolate Chunk Cookies with Toffee Pieces and Sea Salt, Mini Seasonal Vegetable Quiche, and Cardamom Shortbread with Pistachios. Weekend specials include Brioche French Toast Sticks with Maple Syrup, everything bagel tart, and more.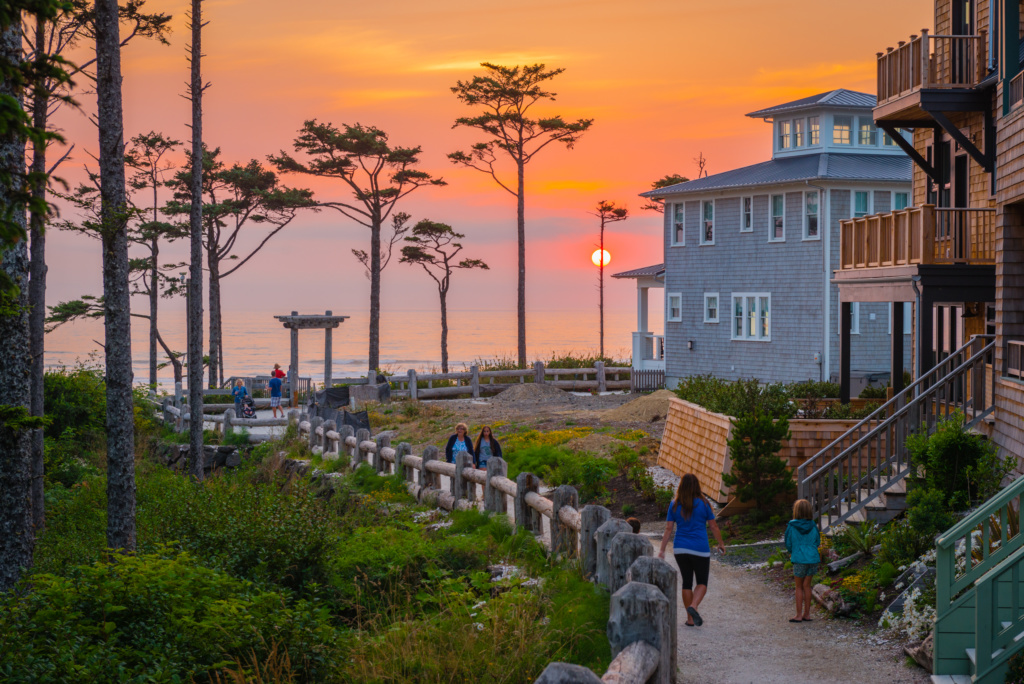 "When the opportunity to open this bakery came along, the pandemic was just proving to us that we could live almost anywhere and still be happy," said Chef and owner Grace Bryan. "What happier place is there than Seabrook? We have so much gratitude and excitement for what is to come and look forward to feeding residents, employees, and vacationers."
An expansive coffee program provides espresso and drip coffee from local company, Silver Cup Coffee, which is under the Fulcrum Coffee umbrella. Bags of whole bean coffee are available for purchase to take home.
"We're thrilled to add Vista to a great line up of restaurants and bars at Seabrook," said Seabrook CEO and Founder Casey Roloff. "They bring an exceptional level of quality food and service to all those that live in or visit our town helping us on our path to be a destination for foodies on the WA coast."
Vista will be located at 202 Meriweather Street, Pacific Beach, WA 98571, and open Sunday-Thursday 7am-3pm, and Friday-Saturday 7am-5pm. The 900sf space will offer outdoor seating and has plans to expand to a full indoor dining area this fall.
Grace Bryan bio: Grace started her career in the culinary world by attending the International Culinary Center in New York City. She continued as a line cook for several years before making the move over to the pastry department at the acclaimed Canlis in Seattle, WA. There, she became immersed in the precise and meticulous world of fine dining pastry. After almost two years she joined one of the most celebrated bakeries in town, Sea Wolf Bakers followed by an opportunity with Temple Pastries, the highly anticipated brick and mortar store for a beloved wholesale and pop-up business before following her dream to open her own space.
Kameron Kurashima bio: Kameron attended the University of Washington before heading to the Culinary Institute of America in NYC. Upon graduation, he went to work at the Modern, a Danny Meyer restaurant, emphasizing hospitality. He worked alongside Chef Abram Bissell and was part of the team when Modern gamed their second Michelin Star. From NYC, Kameron moved to Seattle to be closer to family and began his tenure at Canlis where Chef Brady Williams was at the helm and where he met Grace. Canlis was an extended family to Kameron and where he found his personal voice since Brady's style was similar to his, with both having Japanese and Seattle roots.
About Seabrook
Seabrook is a vibrant beach town located on the Washington coast overlooking the Pacific Ocean. The town has been specifically designed over the last 19 years as a sustainable haven for full time residents, short term vacation rentals, and day trippers. It is a model not frequently found across the US featuring more than 450 homes of all sizes in eight neighborhoods, numerous merchants, and restaurants, 17 parks, a Town Hall, Montessori School, community pea patch, hundreds of acres of mountain bike and hiking trails, a gym, sports courts, firepits, and miles of wide-open beach. Seabrook provides easy access to Olympic National Park, Lake Quinault, some of the most beautiful beaches on the coast, and just 3-hours from Seattle.