Boozy brunch fest offers bacon and egg-centric brunch fare, 30-foot Bloody Mary bar, craft beer  and cider tastings, live entertainment, games and more  
Bacon Eggs & Kegs, Seattle's largest brunch event, returns to CenturyLink Field's North Plaza on Saturday, June 22 and Sunday, June 23 from 11 a.m. to 3 p.m., for its eighth Seattle event.
Bacon Eggs & Kegs will offer all things brunch for one weekend only in 2019. The event will feature delicious bacon and egg brunch dishes for purchase from local restaurants, craft beer and cider tastings, games like bacon bingo and egg roulette, photo opportunities, and live entertainment. There's even an opportunity for guests to play a 30-foot inflatable Hungry Hippos or fry in a giant inflatable skillet as a fun and free photo opportunity!
Northwest Harvest is returning as Bacon Eggs & Kegs' nonprofit partner with event proceeds benefiting its statewide hunger relief efforts and advocacy work focusing on growing food justice across our local communities. Event attendees are encouraged to bring cash donations as well as non-perishable food items. Northwest Harvest volunteers will also help staff the event.
Highlights include:
30-foot Bloody Mary bar featuring Absolut vodka & Demitri's Bloody Mary Seasoning (regular or spicy), seasoned salt rims, and toppings like tater tots, Hill Meat Company bacon, jalapeno poppers, pork rinds, cheeses, mozzarella sticks, pickled & fresh veggies, and more!
Local restaurants serving brunch dishes for purchase include: Bok a Bok Fried Chicken & Biscuits, Where Ya At Matt, Addo, Chin Up Donuts, 'Wich Came First and more.
80+ Northwest craft beers and ciders to taste
Full Pour beverages from Elysian Brewing, Pear Up Cider, Stella Artois, & Bon & Viv Spiked Seltzer
Jameson Irish Whiskey tastings with new Jameson Caskmates IPA Edition, Irish whiskey aged in IPA beer barrels, plus tastings of original Jameson Whiskey and Black Barrel
Irish coffee bar featuring Jameson Irish Whiskey and Kahlua
Boozy milkshakes
Mimosa bar with Absolut Juice power-ups
Games include: Bacon bingo, egg and spoon races, egg roulette, egg toss, inflatable Hungry Hungry Hippos, giant Jenga, giant Yahtzee and more
Live entertainment with dueling pianos from Keys On Main, a DJ and live musical performances
Complimentary photos taken in a giant inflatable skillet
Chalk artist Gabrielle Abbott creating live chalk art
Tickets:
Tickets are $40 per person for Saturday and $35 per person for Sunday. Day-of tickets are $45 per person if available. Tickets include 12 drink tickets and a 5oz souvenir beer glass. Food is purchased separately at each restaurant stand or food truck, and drink tickets can be redeemed for the following items:
1 ticket = 5oz. pour of 80+ beers and ciders or a Jameson Irish Whiskey tasting.
2 tickets = 12oz. pour of select full pour beers and ciders or a mimosa.
3 tickets = quick serve Bloody Mary, boozy hot chocolate or Irish coffee.
5 tickets = a journey down the 30-foot Bloody Mary bar.
Tickets are available online now at baconeggsandkegs.com.
Bacon Eggs & Kegs Participants:
Restaurants & Food Vendors
Addo – Chef Eric Rivera
Bok a Bok Fried Chicken & Biscuits – Chef Brian O'Connor
Cascadia Pizza Co
Chin Up Donuts
Just Jacks
Musang
Sunny Up
The Waffler
Where Ya At Matt – Chef Matt Lewis
'Wich Came First
Breweries & Cideries
2 Towns Ciderhouse
AVID Cider
Bad Jimmy's Brewing Co
Bale Breaker Brewing Co
Black Raven Brewing
Cash Brewing Company
Dick's Brewing Company
Farmstrong Brewing
Foxtail Cider
Fremont Brewing
Jellyfish Brewing Company
Lagunitas Brewing Company
Laurelwood Brewing Company
Locust Cider
Lowercase Brewing
Lucky Envelope Brewing
Lumber House Brewery, LLC
Matchless Brewing
No-Li Brewhouse
One Tree Hard Cider
Outer Planet Craft Brewing
Paulaner USA
Pear Up Cider
Portland Cider Co
Redhook Brewery
Seapine Brewing
Schilling Cider
Snoqualmie Falls Brewery
Ten Pin Brewing
Tieton Cider
Triplehorn Brewing Co.
Urban Family Brewing
Virtue Cider
Wild Ride Brewing
Yakima Craft Brewing
Sponsors & Partners
Absolut Vodka
Demitri's Bloody Mary Seasoning
Elysian Brewing
Hill Meat Company
Jameson Caskmates
Kahlua
Pear Up Hard Cider
Stella Artois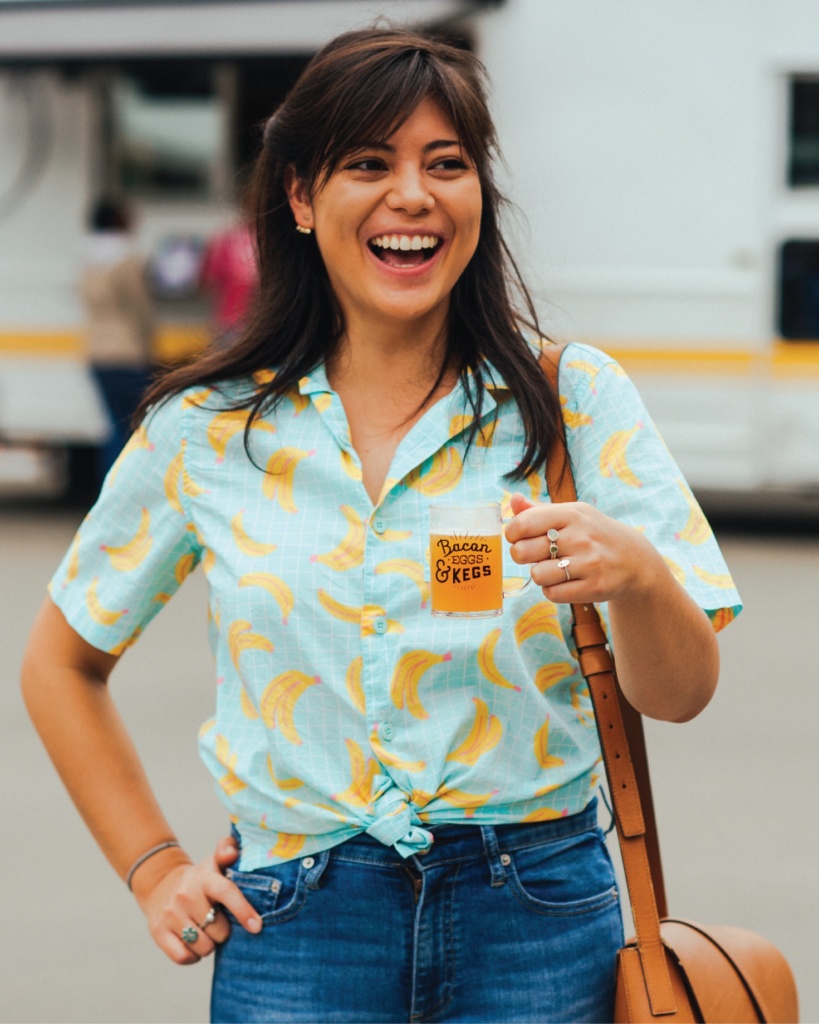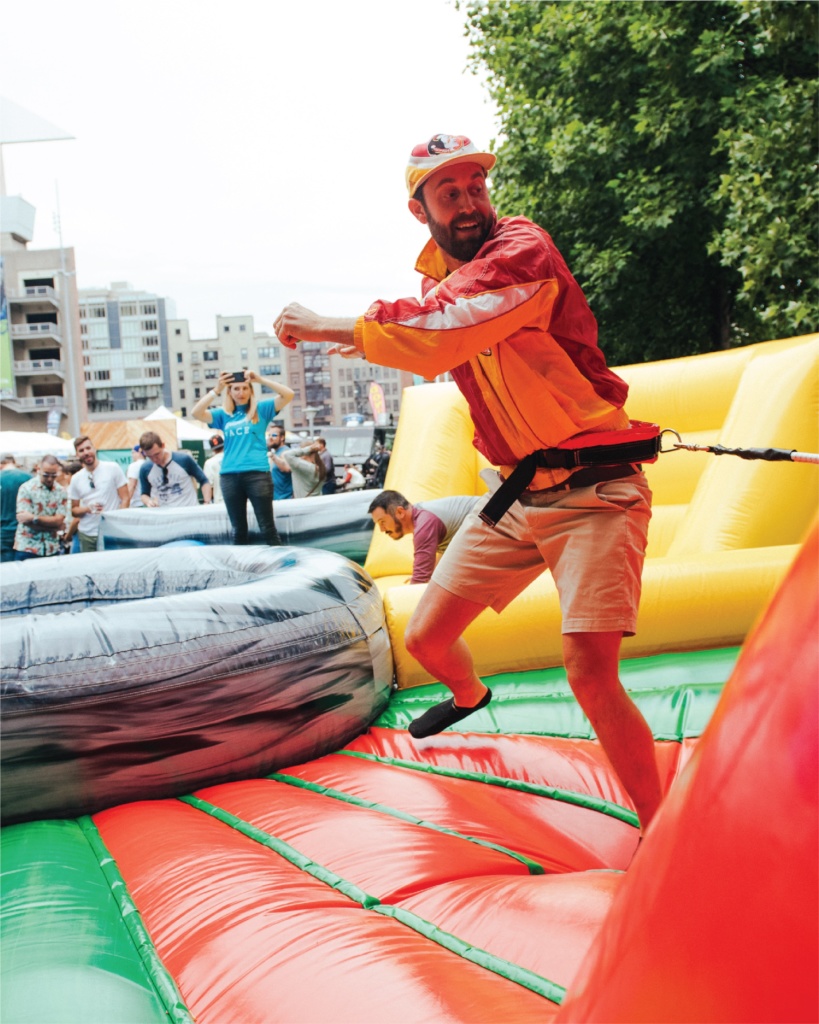 Beneficiary
The event benefits local nonprofit Northwest Harvest, Washington's leading hunger relief agency. Each month, Northwest Harvest provides two million nutritious meals and supports a statewide network of 375 food banks, meal programs, and high-need schools – focusing on consistent, nutritious, culturally sensitive foods critical to both the body and mind. Throughout its 50 years, Northwest Harvest has grown from a project of local social activists to its position today as the largest independent organization fighting hunger in the state of Washington. northwestharvest.org
About the Organizers
Bacon Eggs Kegs is produced by SE Productions, specialists in food and beverage event production in the Seattle area. Their events include Bacon Eggs & Kegs at CenturyLink Field, Sumo + Sushi at WaMu Theater. Their local events company, Sound Excursions, features events from terrarium making and wine tasting, to Leavenworth River tubing getaways and more for the local adventurer! seproductions.us