Feasting Collective Offers 7 Cravable venues for casual dining, take away provisions, or grab-and-go at Bellevue's Lincoln South Tower
When it opens in mid-December, Lincoln South Food Hall will be downtown Bellevue's first multi-faceted culinary collection to provide an elevated, quick serve alternative to many of the city's full-service restaurants. For those who work nearby or live downtown, they'll be able to start the morning with locally roasted, small batch coffee from Dote Coffee Bar by owner Sarah Doud or a croque madame sandwich from Baguette Epicerie. From lunch through late night, hungry diners will find plenty of coveted food options like al pastor street tacos highlighting grilled meats off a trompo (vertical roasting spit), French-inspired sandwiches with take away provisions, and new-style bao sandwiches and noodle slurp shop. Libations will range from specialty cocktails to local craft beers and wines on tap. Business entrepreneurs and Eastside residents, Paul and Elaina Herber, along with their partner, Jeffrey Frederick, are the owners behind the project. "Paul and I live in the area. We recognized what the marketplace was missing- namely a food hall that could deliver an authentic food experience with an emphasis on regional sourcing," says Elaina
 "Paul, Elaina and Jeffrey are the perfect partners to bring Lincoln South Food Hall to life. Their expertise, enthusiasm and vision created an experience that perfectly connects with our business and technology communities, as well as downtown families and Eastside residents," says Kemper Freeman. "We believe the Food Hall will resonate with our guests in a unique way as, Dote Coffee has, the first to open in the Food Hall with an 'open kitchen' concept, inviting customers into the experience."
"Lincoln South Food Hall is an exciting, interactive space that adds texture to Bellevue's food scene," says Jennifer Leavitt, Vice President of Marketing for The Bellevue Collection. "It is a trend-setting venue where people will have affordable options they can easily order from their smart phone for pick-up and delivery or swing by for grab-and-go; the space will undoubtedly serve as a dynamic place for friends, family and colleagues to meet and socialize."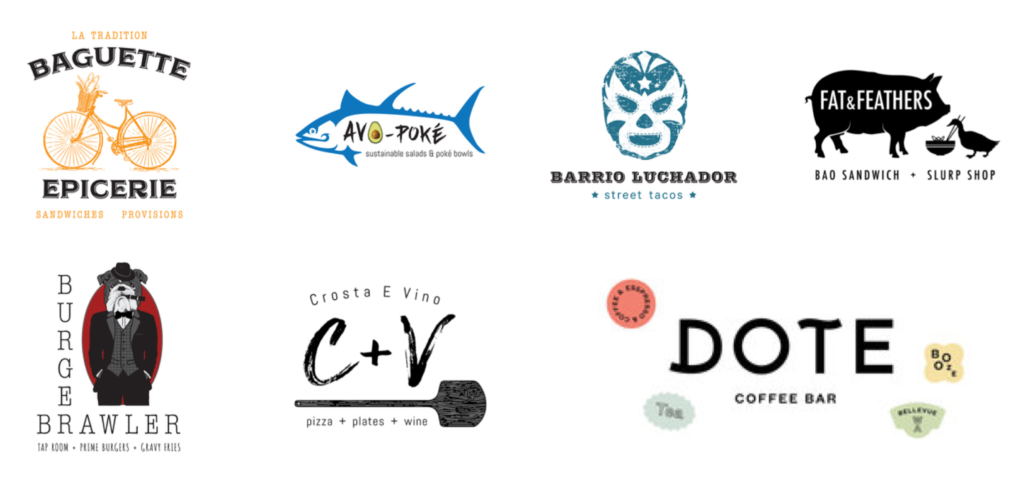 Lincoln South Food Hall brings serious culinary talent and expertise to the table. Elite Brand Hospitality Group founder, Jeffrey Frederick, has nearly three decades of food and beverage operations under his belt. Mr. Frederick's portfolio includes the creation of dozens of Las Vegas' top-performing restaurants, such as flagships for both Nobu and Mr Chow at Caesars Palace, leading businesses for Michelin Star chefs Jean-Louie Palladin and Guy Savoy, and the development of many celebrity chef restaurants including Giada, for Giada de Laurentis at the Cromwell Boutique hotel.  His creative team includes Chef Kevin Hee, Director of Culinary Development. Kevin started in the culinary industry in Hawaii working for Sam Choy and worked for Michael Mina restaurants in Las Vegas and Detroit.
Helming the kitchens for Lincoln South Food Hall, is executive chef Daniel Laferriere, who has held leading positions with Wolfgang Puck, Guy Savoy and Daniel Boulud in Las Vegas. "I look forward to joining the chef community in the Pacific Northwest," says Laferriere. "It is a great opportunity for me to take the principals of fine dining and translate them to the Food Hall. Our food will be approachable, yet will deploy the same philosophy of using high caliber native ingredients and solid technique."
ABOUT LINCOLN SOUTH FOOD HALL
Centrally located at 500 Bellevue Way, Suite 250, in the heart of downtown Bellevue, Lincoln South Food Hall is across the street from Bellevue Square and next door to Lincoln Square North. It is accessible from both buildings via covered skybridge. The hall will be open Monday-Thursday 6am-10pm, Friday 6am -11pm, Saturday 9:30am-12am, and Sunday 9:30am-10pm. lincolnsfh.com.
ABOUT ASCEND HOSPITALITY GROUP
Based in Bellevue, Washington, Ascend Hospitality Group are the developers of world-class hospitality and culinary experiences led by business and community leaders, Paul and Elaina Herber.  In tandem with restaurant visionary Jeffrey Frederick, of Elite Brand Hospitality Group, the team will also open Ascend Prime Steak & Sushi located on the 31st floor of the Lincoln South Tower in the winter of 2018.
ABOUT DOTE COFFEE
Dote Coffee Bar, from owner and Eastside resident Sarah Doud, sources the highest grade direct relationship green coffee and roasts in small batches in Redmond, WA.  The coffee is combined on the bar with world-class chocolate, handmade ice cream and artisan booze for a unique coffee experience that emphasizes timeless flavors and the finest quality with every cup. Dote Coffee Bar is open Monday-Friday, 6am-9:30pm, Saturday 8am-9:30pm, and Sunday 8am -7pm.