The next time you are snacking on chocolate covered cherries or dehydrated cherries, take a moment and look at the package. Chances are there's a logo of a bird on the package and you're consuming a product from Chukar Cherries. This year, Chukar is celebrating their 30th year anniversary.
In 1988, this family owned company began on the Auld-Montgomery family cherry orchard in Prosser, Washington and has remained a staple in the wine and cherry growing region of Washington's Yakima Valley. Pam Montgomery, the Founder of Chukar Cherries, first started drying cherries in the 1980's. While many experts believed that additional sugars, additives, and preservatives were needed to dehydrate cherries, Pam believed the natural sugars in the cherries was enough. Chukar Cherries prides itself in being the first company to dry Northwest cherries without using any additional sugars or other artificial ingredients allowing the natural sweetness from the cherries to shine in their product. Chukar focuses in drying three Washington-sourced cherries: Bing, Rainier, and Montmorency. Today, the company sells over 15 different chocolate covered cherries as well as air-dried cherries and fruits, salsas, whole fruit preserves, dessert toppings and so much more. Their top seller during the Fall and Winter seasons are their specialty Chocolate Covered Cherry Assortment boxes, which makes for great holiday, thank you, and business gifts.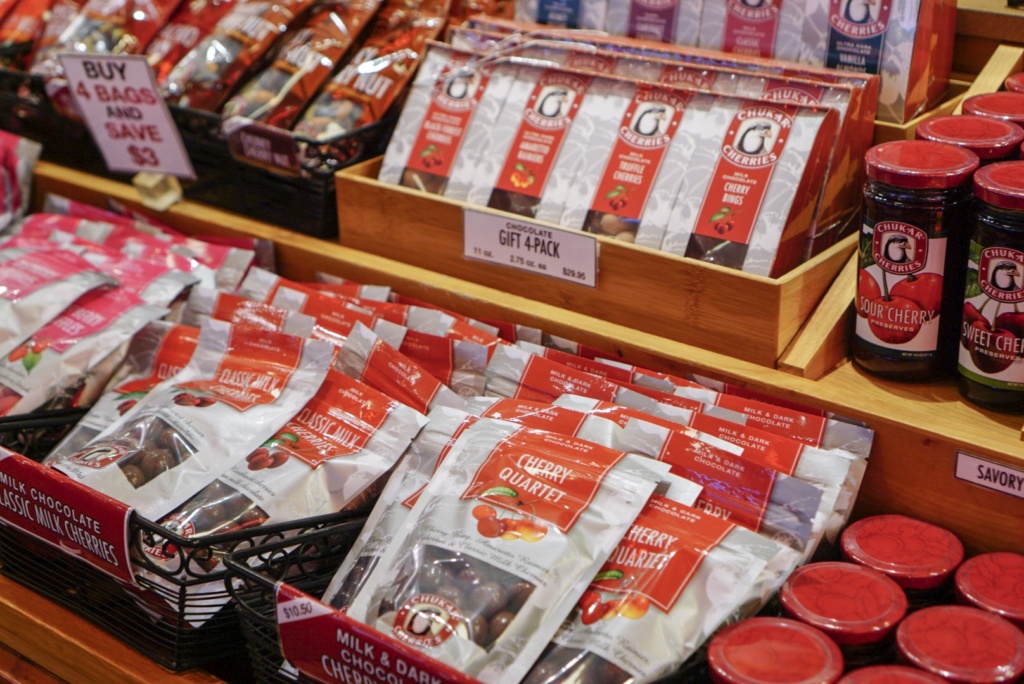 Chukar Cherries exclusively uses cherries, berries, and fruits grown by Pacific Northwest farms to craft their Northwest gifts. The company partners with regional growers to provide the local cherries they need annually. "Agriculture is so important in the state of Washington and Chukar wants to highlight the produce and products this state has to offer," says Montgomery. Chukar works with local cherry producers who are currently threatened by both environmental and economic factors while seeking to preserve family-owned crop production and sustainable farming initiatives. Today, they use only local, all natural, and high quality ingredients in the crafting of their tree-to-table cherry and chocolate confections and gifts.
As the holiday season nears, you can find Chukar products at their Factory store in Prosser, Washington and their Flagship store located mid-market in the main arcade of Pike Place Market. Chukar Cherries has been at the Pike Place Market since 1993 and has been serving up tastings of most of their Chukar products. Not near Pike Place Market? No to worry as you can also order all of their products online at www.chukar.com.
With 30 years already in the books, Chukar Cherries is looking forward to the next 30 years. So the next time you're eating Chocolate Covered Cherries or Dried Cherries, take a moment and look at the packaging and see if you can locate the iconic logo of Chukar Cherries.