Located at Starbucks Seattle headquarters and open to the public, the new premium retail format introduces a marketplace-style environment offering elements of its immersive Reserve Roasteries, freshly baked artisanal Italian food from Rocco Princi and Third Place experience
The company plans to open up to 1,000 Reserve store locations worldwide as part of its ongoing investment in bringing a suite of premium store experiences to customers
Today, Starbucks Coffee Company (NASDAQ: SBUX) opened its first Reserve store, a new store format from the company's Siren Retail business dedicated to its premium Reserve brand. This new location compliments Starbucks suite of premium store formats already open, anchored by the company's immersive Reserve Roasteries which bring to life the theater of coffee roasting, brewing and packaging for customers. Siren Retail also includes Starbucks Reserve bar locations and Princi bakeries, each of which uniquely tell the story of Starbucks small-lot Reserve coffees, provide freshly-baked Princi food and offer mixology for the evening daypart.
"Over forty years ago Starbucks set the standard for the third place experience and at the time it was unprecedented, giving our customers a place to connect with each other in new ways. Today marks another significant milestone as we have taken everything we have learned from our highly successful Roasteries, the relevancy of the third place and the overwhelming reception of freshly baked Princi food to an environment that will re-define customer connection and continue to serve as a halo to the rest of the business" said Howard Schultz, Starbucks executive chairman.
The Reserve store is open to the public on the main floor of the building that houses Starbucks headquarters in the SoDo neighborhood of Seattle. There, customers will experience the full beverage menu available at the Seattle Reserve Roastery, but with a few new items including Nitro Draft Latte and Spiced Ginger Cold Brew on tap as well as new espresso drinks such as the Bianco Mocha. The Princi menu continues to offer customer favorites including cornetti, brioche, Pizza Mozzarella di Bufala, focaccia sandwiches, and the space includes a full mixology bar serving traditional Italian Aperitivo, aromatic Italian cocktails such as Aperol Spritz, Milano Torino and Negroni Sbagliato, for afternoon and evening customers.
The Princi kitchen is represented as the "6 Michelin Star" kitchen; a range of industry's best bakers, assemblers, chefs, and pastry chefs make up the powerhouse team. The food itself will blow you away with the introduction of an expanded hot-food menu like lasagna, eggplant parmesan, bolognese, and risotto with saffron to name a few.
The Reserve Sodo location offers 3 beautiful conference rooms people can reserve for meetings, special occasions like birthdays, holiday parties, and celebrations. Pricing will start at $150/hour but available for half and full day rentals. Each of which is unique and tells a story behind Reserve.
Designed in an open, marketplace-style, customers can engage with and order from partners (employees) at the Princi counter or Reserve coffee bar, then gather with family and friends at community tables or lounge areas around two fireplaces. On view is the Princi kitchen where customers can see breads and pastries being made and fresh ingredients prepared daily.
"While our Roasteries are designed to be bold, educational environments, our Reserve store takes the best of coffee craft as well as artisan baking and layers in a marketplace-style customer experience creating a space that has both energy and moments of intimacy" said Liz Muller, senior vice president, Creative, Global Design & Innovation.
This Reserve store format was first introduced at Starbucks Investor Day conference in December 2016, as part of the overall premium store segmentation which would be developed globally, over time. It includes up to 20-30 Roasteries, 1,000 Reserve stores and 20% of the Starbucks store portfolio becoming Starbucks Reserve bar locations. Since then, Starbucks opened its first international Reserve Roastery in Shanghai, launched the first Princi location in the United States inside its Seattle Reserve Roastery and brought dozens of Reserve bar locations to life around the world. The company has also announced that it will be bringing stand-alone Princi stores to Seattle, Chicago and New York and plans to open Roasteries in Milan and New York later this year in addition to Tokyo and Chicago in, 2019.
Best thing about this new location, PARKING! Yes, there is alot of it and the first 2 hours are free.
Here is the iconic Starbucks Headquarters in Seattle (Sodo).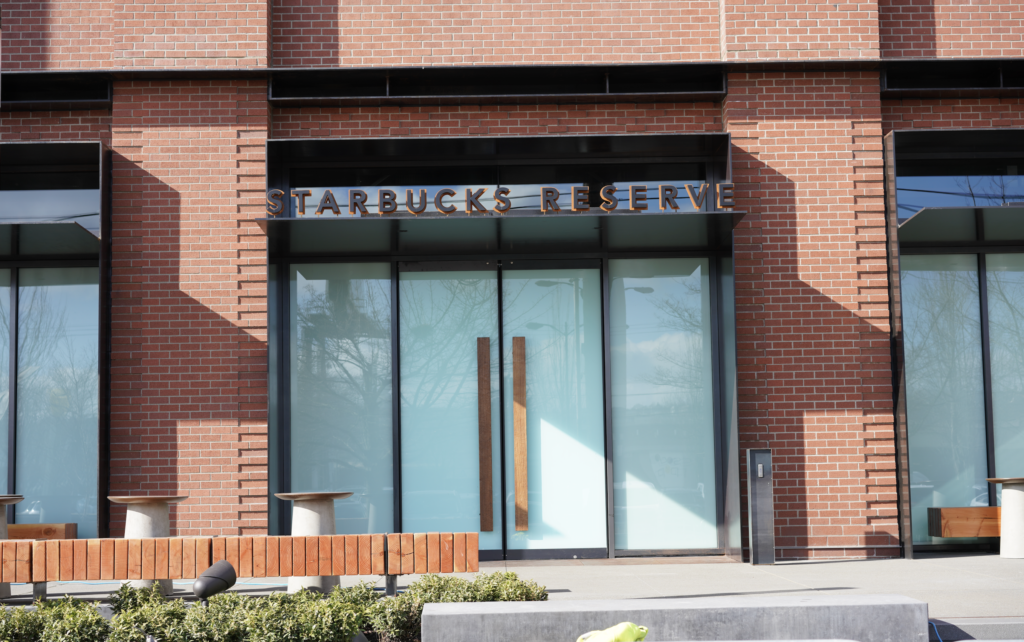 The new Starbucks Reserve is located in Sodo on the first floor of the Starbucks Headquarters Building.
Starbucks partners work in the new Starbucks Reserve store at the Starbucks Support Center in Seattle on Wednesday, February 21, 2018. (Joshua Trujillo, Starbucks)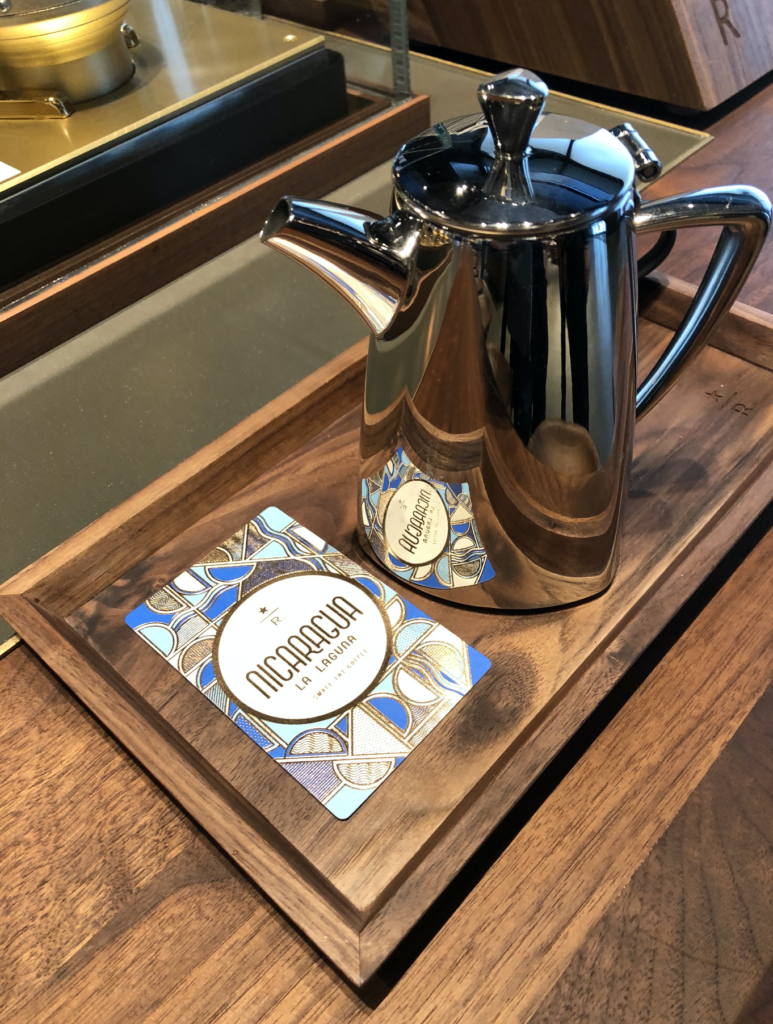 Guests can try coffee beans from all over the world.
Starbucks staff will have custom nametags with the city they grew up from.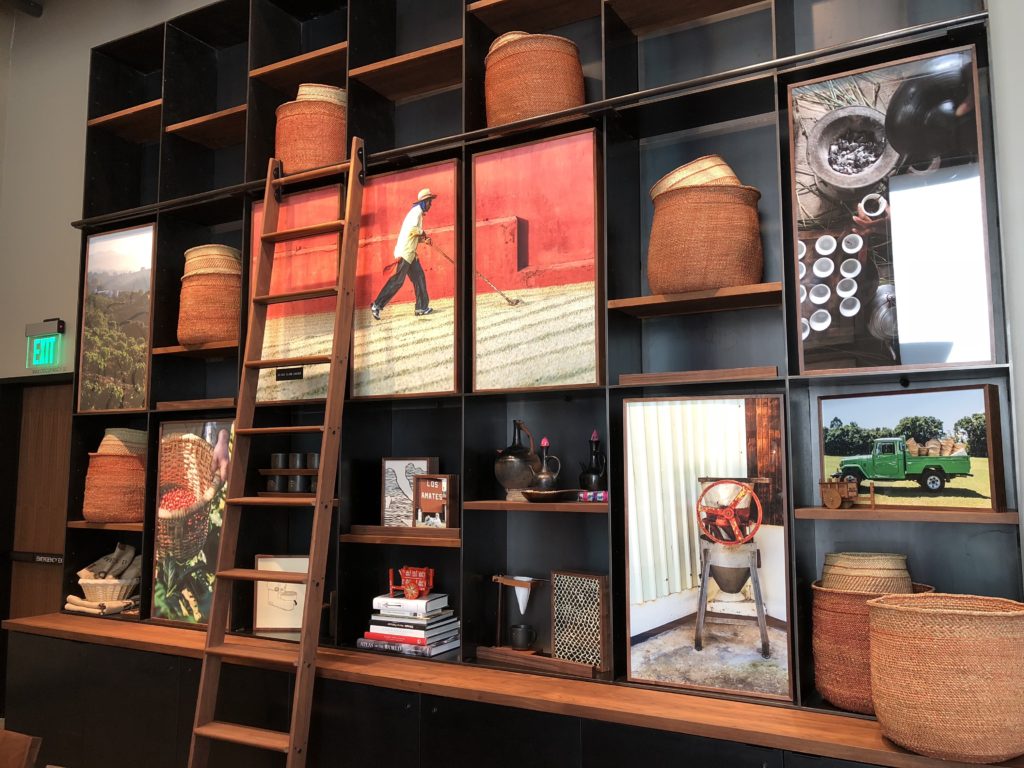 Each conference room, 3 in total tell a deeper story behind Starbucks. All of which can be rented.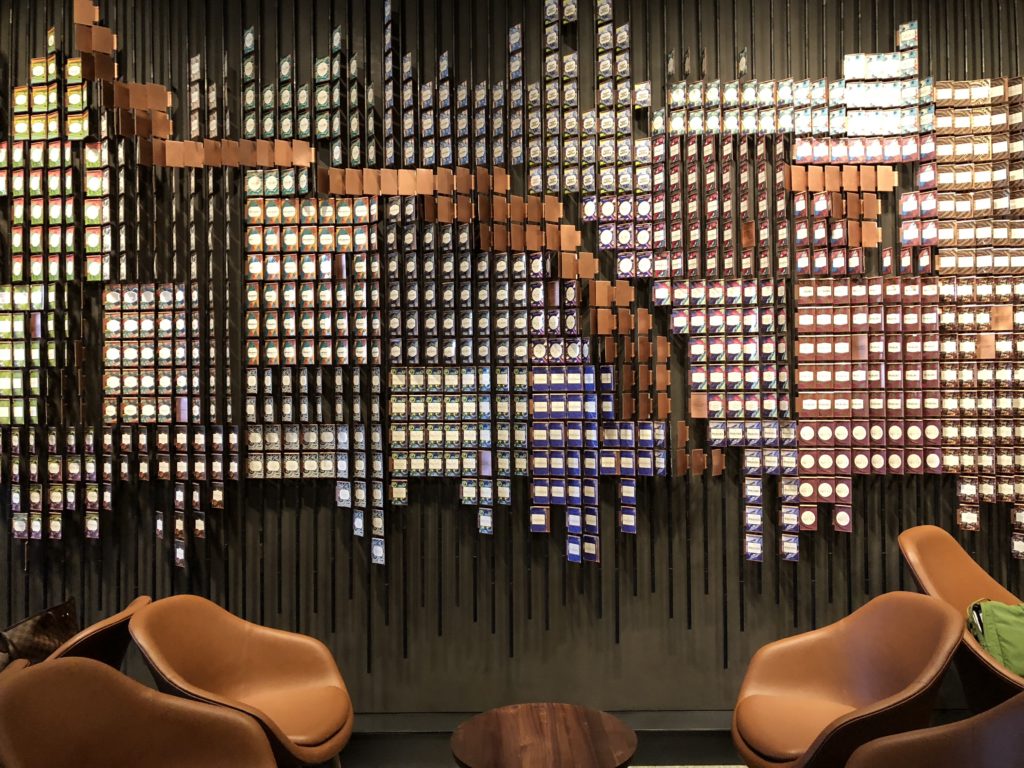 A beautiful art installation that is comprised of the labels from all over the world. Designs and messages will be visible in the future.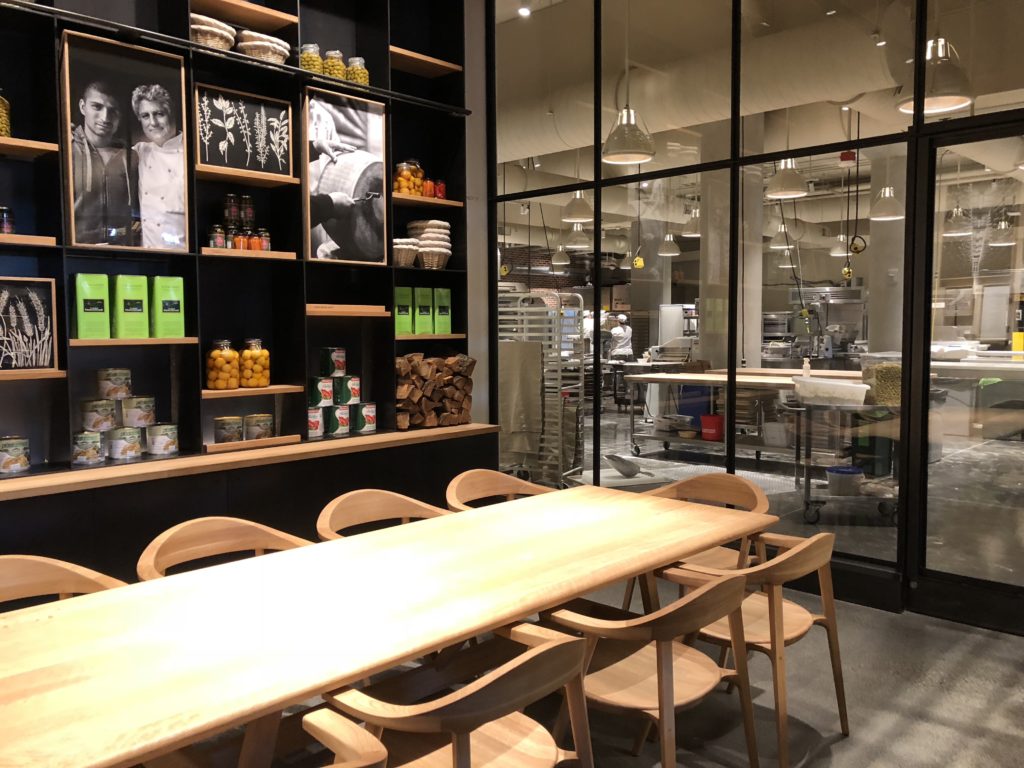 One of the stunning conference rooms available at the new Reserve. This one has a view of the main Princi Kichen.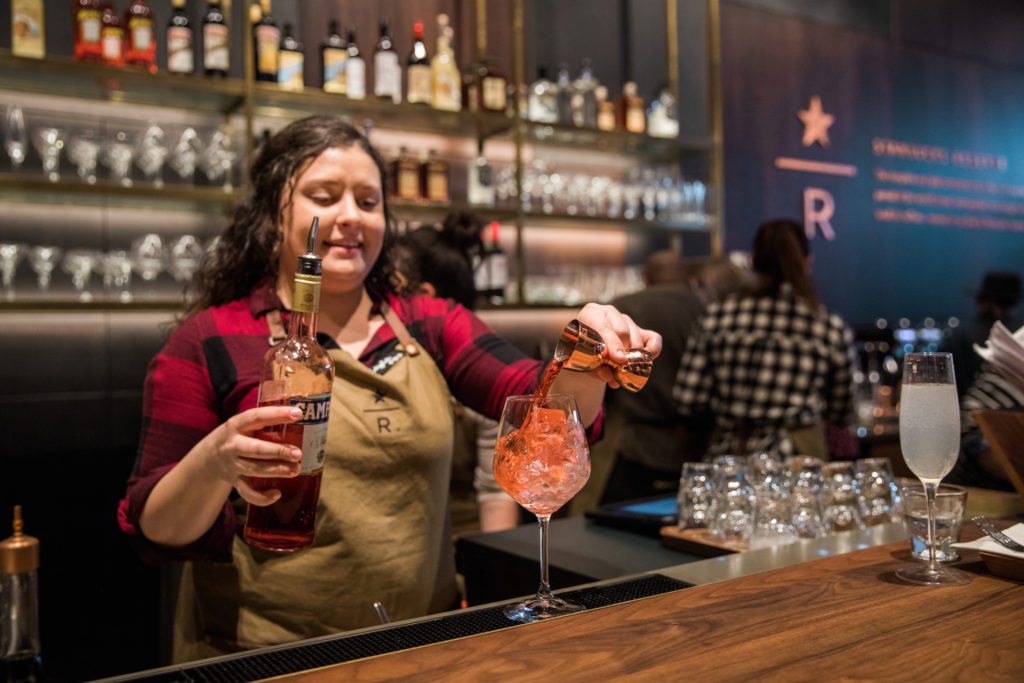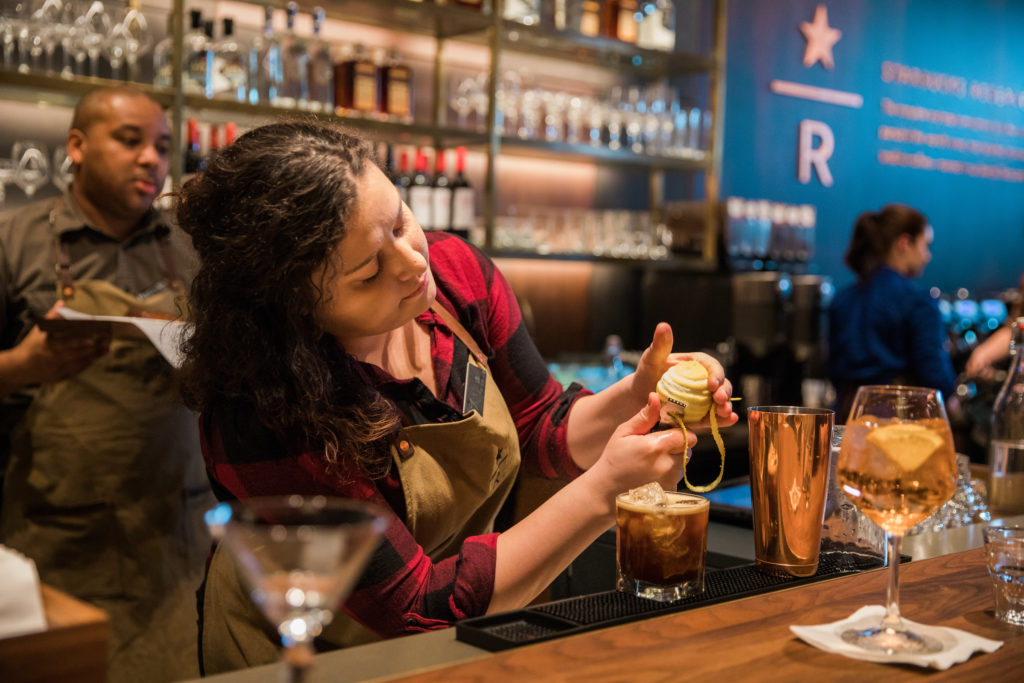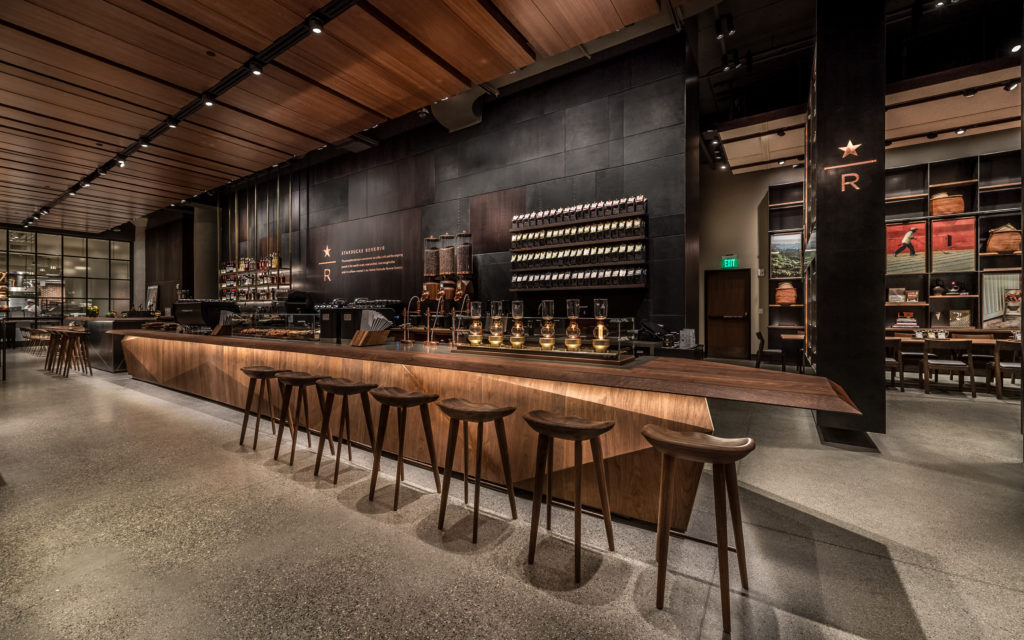 We define the new Starbucks as "elegantly sophisticated." It's classy, modern, and is the new-age of retail, highly experiential driven.

Along with the famous Princi baked goods, the Sodo location will offer an increased hot-food lunch and dinner menu.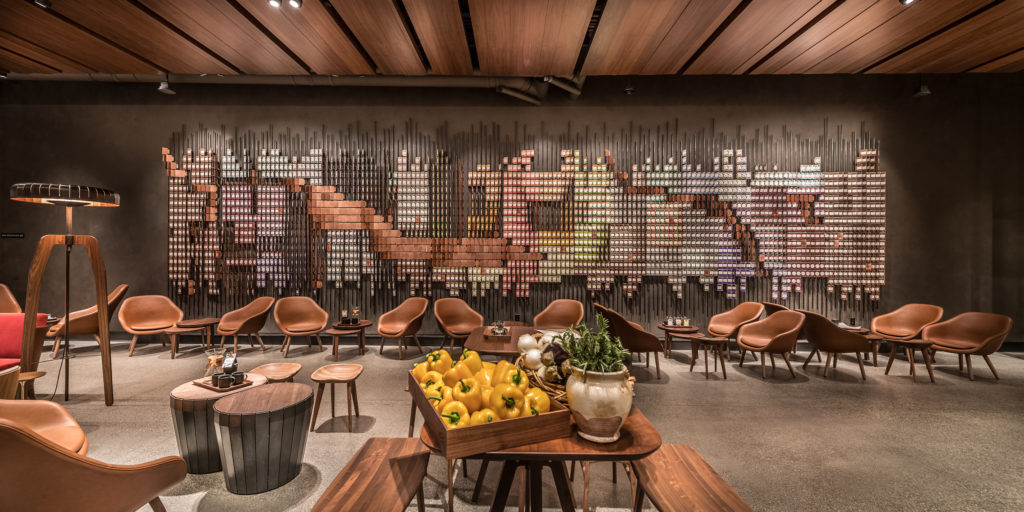 Another view of the art installation.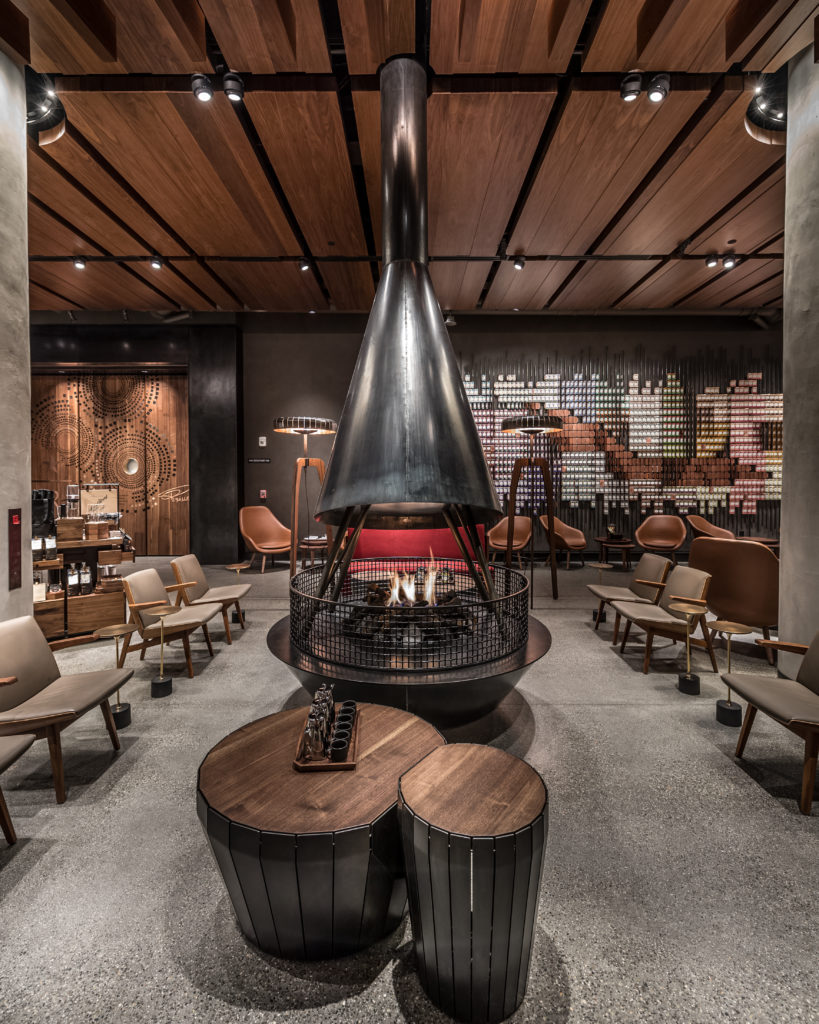 With cold weather days in Seattle, the center fireplace will ensure warmth.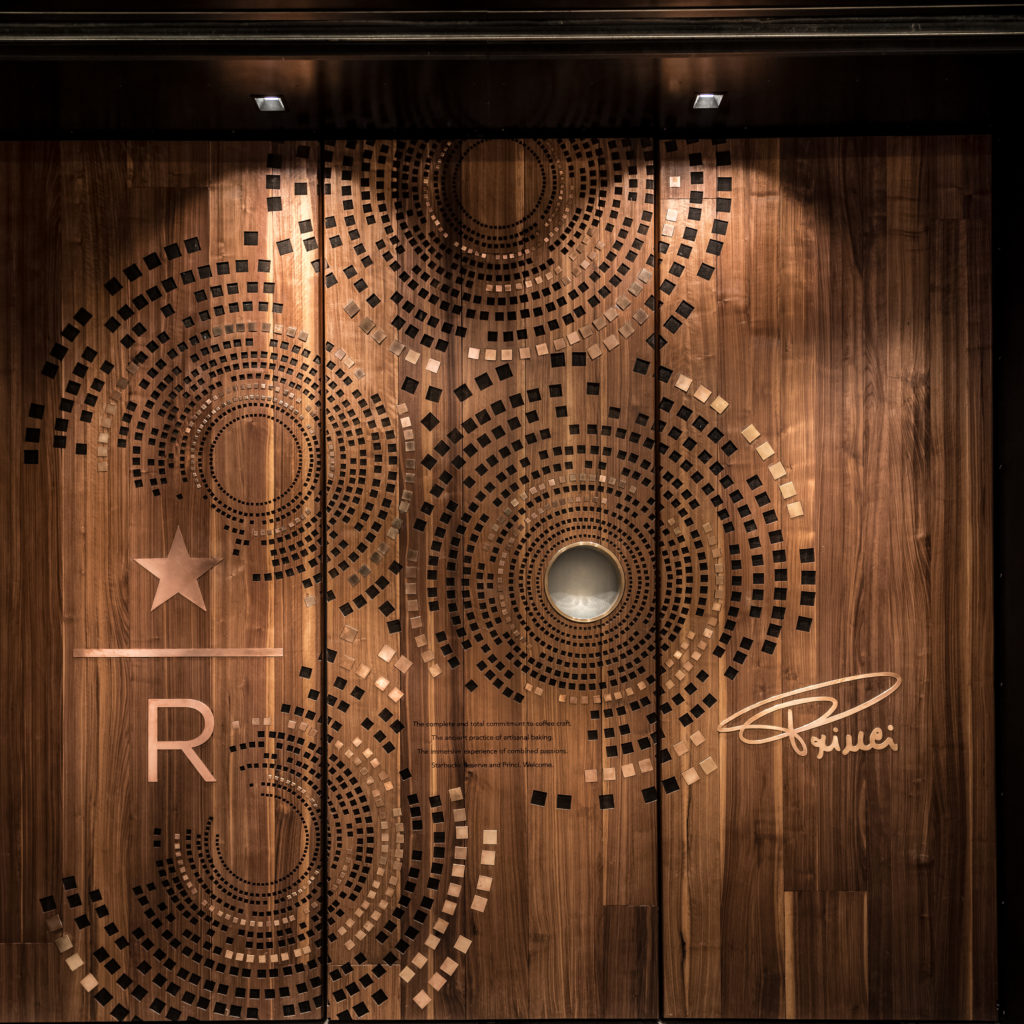 This door is the main entrance of the new Princi Sodo.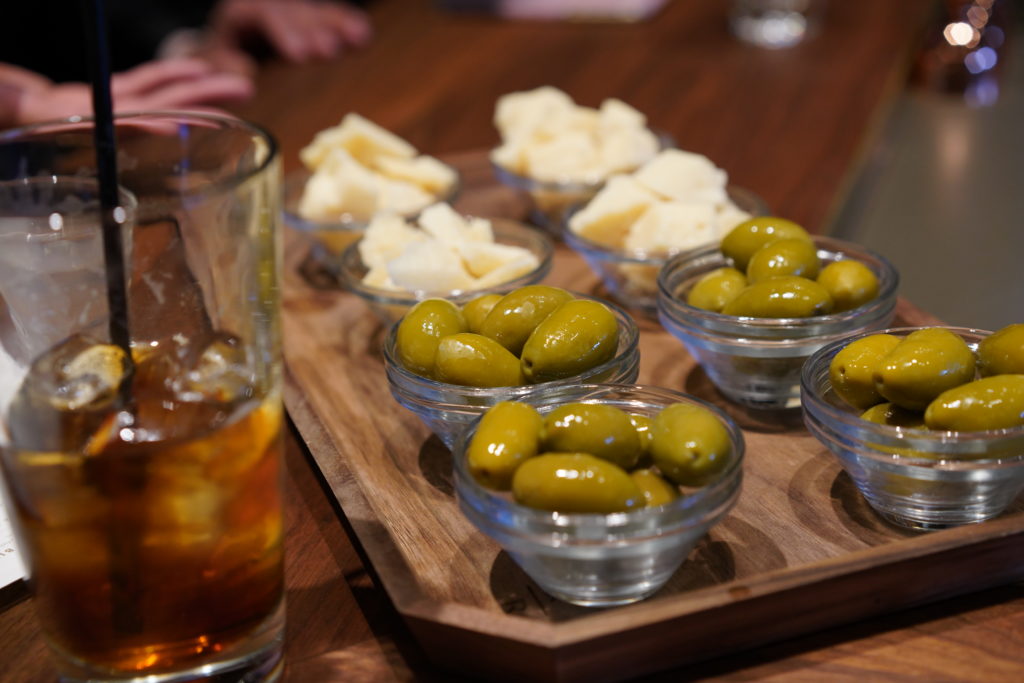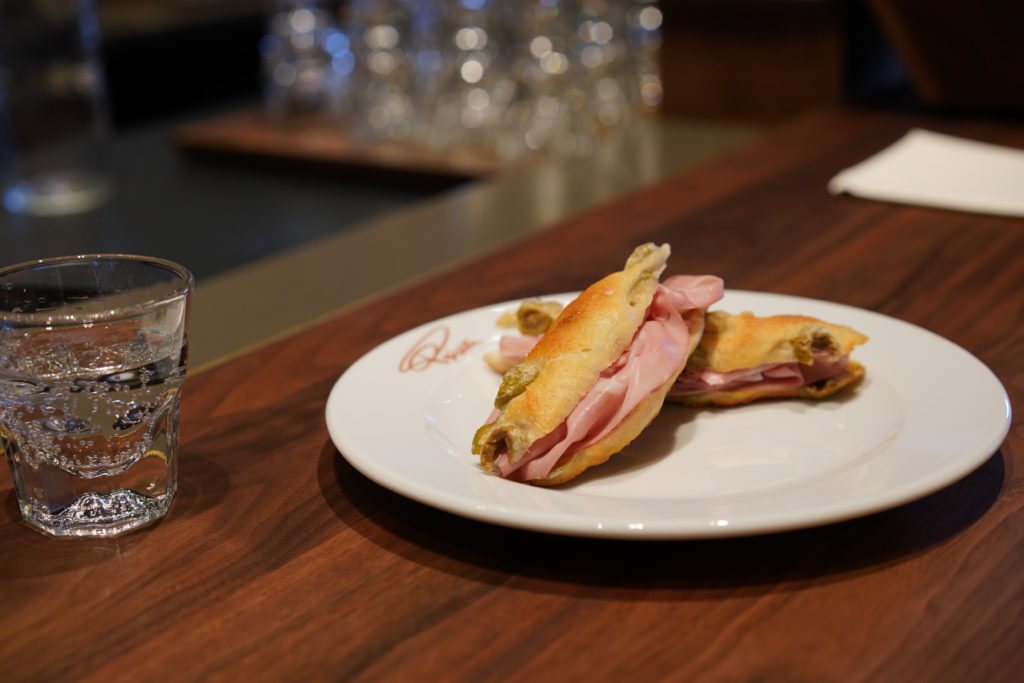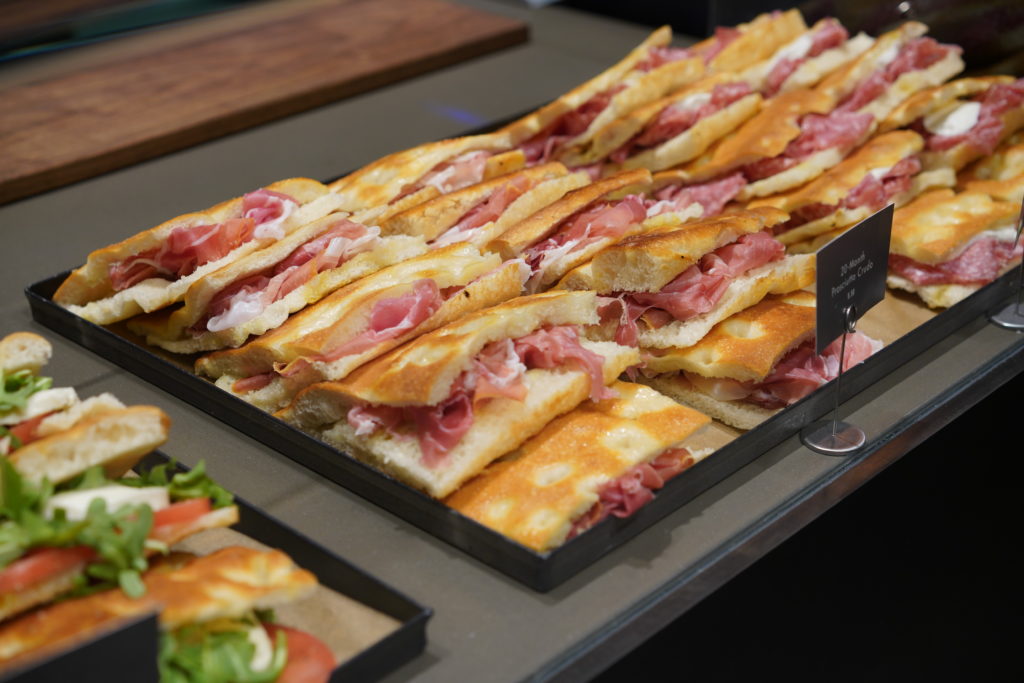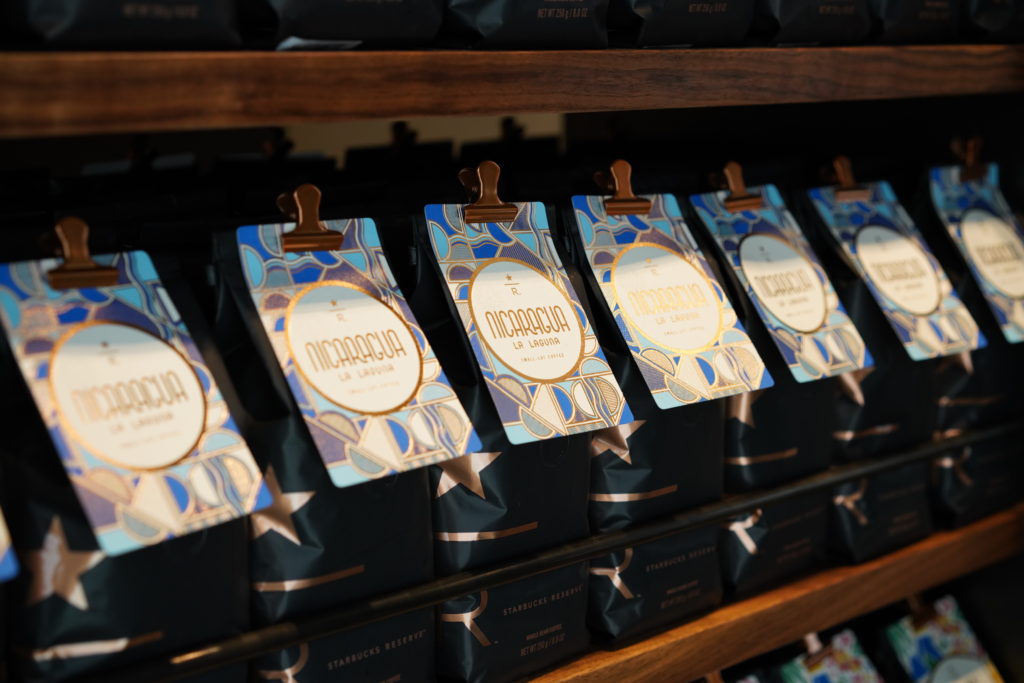 One of the best lasagna bolognese we've ever had. Make sure to try this on your next visit.
The cocktail program is exceptional, although not an expansive menu, guests can order great food pairings with its barrel aged coffee cocktail, Negroni's and aperal spritz and a few more.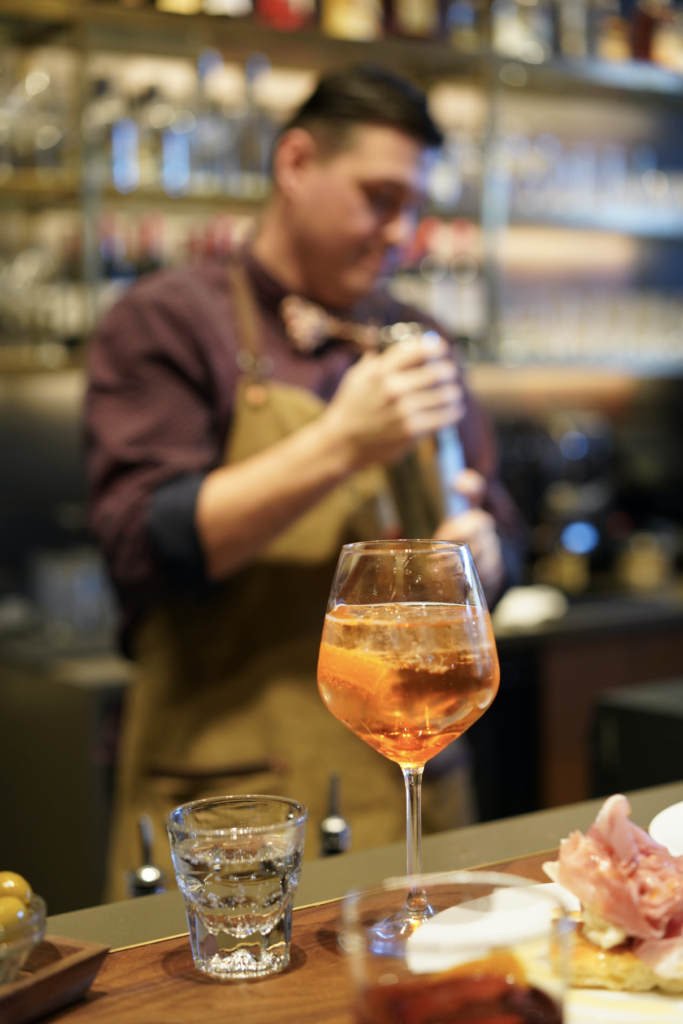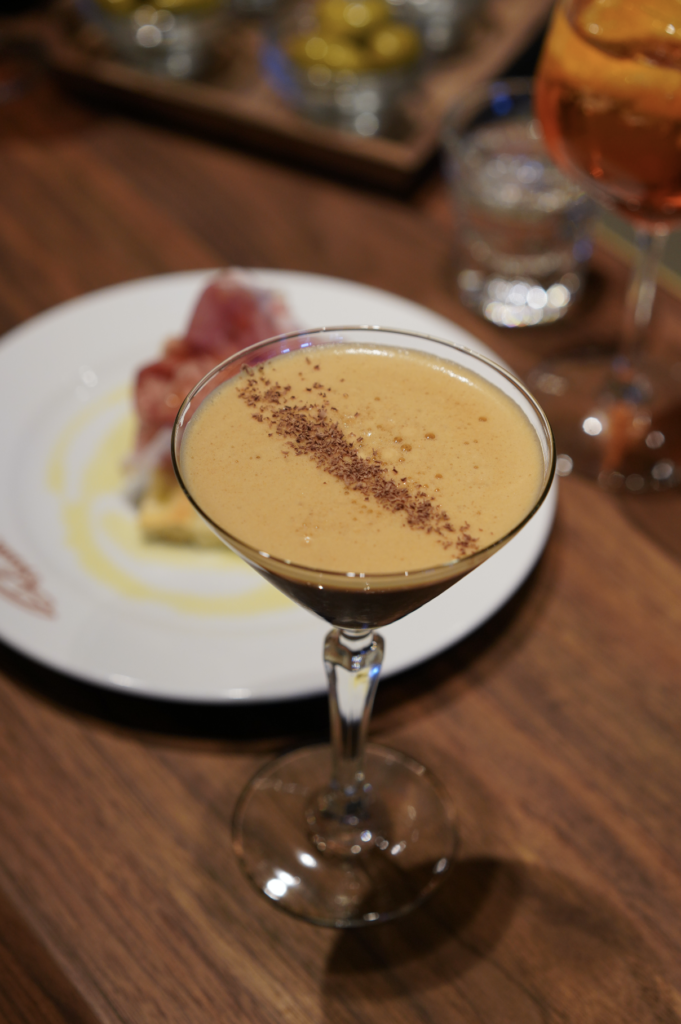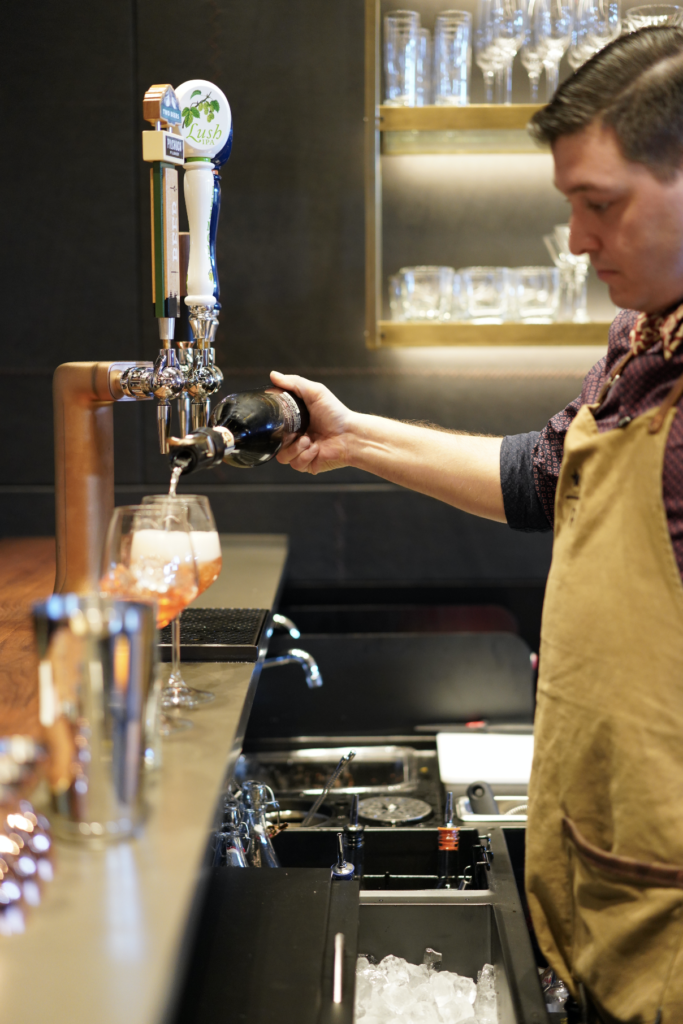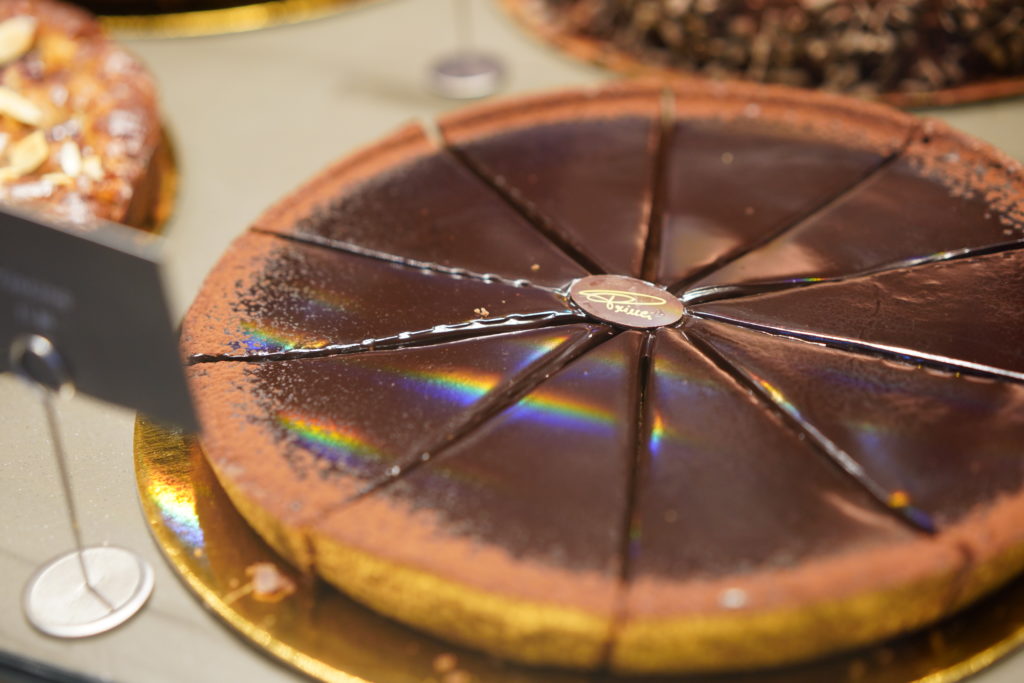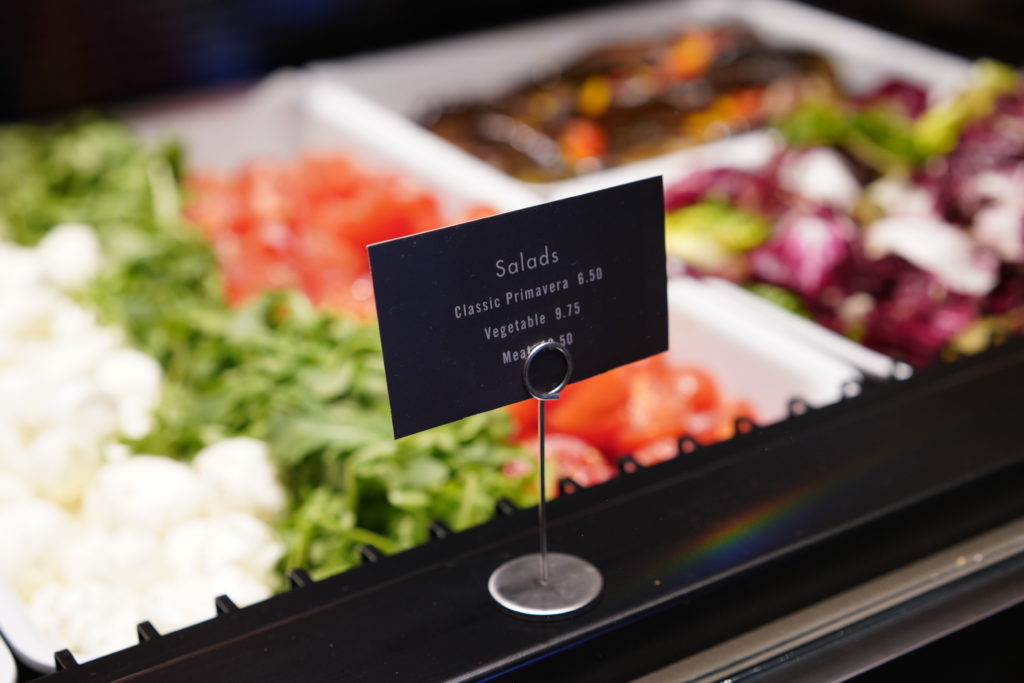 This is a photo of the first Starbucks.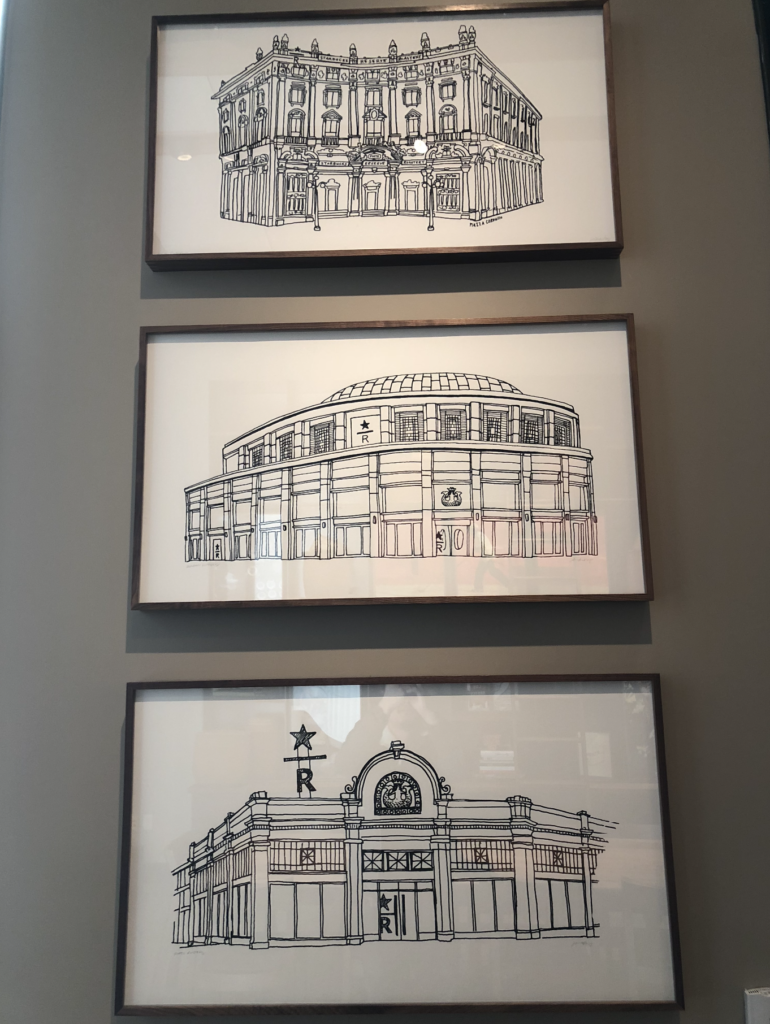 Here is the future of Starbucks.
About Starbucks
Since 1971, Starbucks Coffee Company has been committed to ethically sourcing and roasting high-quality arabica coffee. Today, with more than 27,000 stores around the globe, Starbucks is the premier roaster and retailer of specialty coffee in the world. Through our unwavering commitment to excellence and our guiding principles, we bring the unique Starbucks Experience to life for every customer through every cup. To share in the experience, please visit our stores or online at news.starbucks.com and Starbucks.com.
Store Hours: 
6AM-9PM, Monday-Friday
7AM-9PM, Weekends
Directions:
SODO Reserve Store at Starbucks Headquarters (located on the main floor) – 2401 Utah Avenue South, Seattle, WA 98134-1436