If you have been following, we have been doing the heavy lifting for you this month in the burger debate that I am sure you are all having somewhere or have had at some time.
Last week we discussed the stacking of a burger and where there was any difference worth mentioning. Turns out there was. We covered the proper order to stack your burger, whether it impacts taste, mouthfeel, and what the big burger brands doing about it.  You will have to read it and weigh in in the comments!
This week we tackled a part of the burger debate that I am sure comes up during summer BBQs throughout the country and that is, which are the perfect ingredients, or toppings, on your backyard BBQ burger.  We intentionally left out the condiments for next week so stay tuned.
We realize that everyone has their own preference but if you remember, our end goal throughout this Great Burger Debate is – to make the perfect burger at home.
We covered it all and here is what we came up with.
Part 2 – What are the Best Toppings?
Bun – We trimmed a big list down to what we think are the top 3 buns people use at home or are familiar with. They are the potato, the brioche, and of course the sponge "plain" bun. Most people do the classic sponge with or without sesame seeds (easy to find and consistent). Others will kick it up a bit with a potato or brioche. Fancy burger joints seem to lean on brioche (delicious – in fact a new good burger joint that recently opened a spot in Seattle by way of Portland, Little Big Burger, does a nice job with their brioche). At home, potato is a nice alternative too, in fact, we REALLY like them. We even compared Orowheat with Franz and Orowheat was actually better! It had a nice taste, stood up to the burger, had nice flavor, but didn't get in the way of the rest of the ingredients which, we think, is super important. Winner: Potato Roll
Lettuce – Classic seems to be iceberg, which we think is because it is cheap, easy to find, and provides a nice crunch. Iceberg tends to be the lettuce that is chopped up or sliced finely in sauce mixes (Dick's and McDonalds's), shredded (Red Robin) and whole leaf (In-N-Out). We looked at iceberg and compared to green leaf (Shake Shack) as well as butter lettuce. Although the crunch of iceberg is nice, the flavor of green leaf and "lettuce flavor" (if that is a thing) was probably the best, followed by butter but if you put iceberg on your burger…you will be fine. Winner: Green Leaf
Tomato – This conversation also came down to three. We compared classic beefsteak to Roma and heirloom. Look, I personally LOVE heirloom tomatoes, especially for my Sunday BLT, but I think we figured out why the Roma is a thing (Shake Shack). Less seeds, less water, more "tomatoey" flavor. One thing that came up a lot was the seasonality of the tomato, as it should, so the debate was a little slanted but the Roma was the surprise. I guess the right answer is whatever is in season is the tomato slice you should pick but…Winner: Roma
Onion – This was a fun one. Chopped white (McDonald's), thinly sliced white, red or yellow, pickled, or even sautéed. Phil and I agreed that sautéed onions are another burger altogether. After conversation and a little debate, we both agreed that onion was definitely a part of the perfect burger. I LOVE pickled onions but in a classic burger, this is where we differed slightly. I think we split this vote. Winner: raw red (Mike) and pickled red (Phil)
Cheese – If you serve any other cheese it too is another burger entirely. Swiss should go with something else. So should gruyere, blue, or any other. Classically the cheese should be a decent slice of American but if you go with cheddar (we did), then a nice slice of Tillamook cheddar makes for a legit accompaniment on your cheeseburger. Both have great "meltability" and of course give you the right look. Winner: American or Cheddar.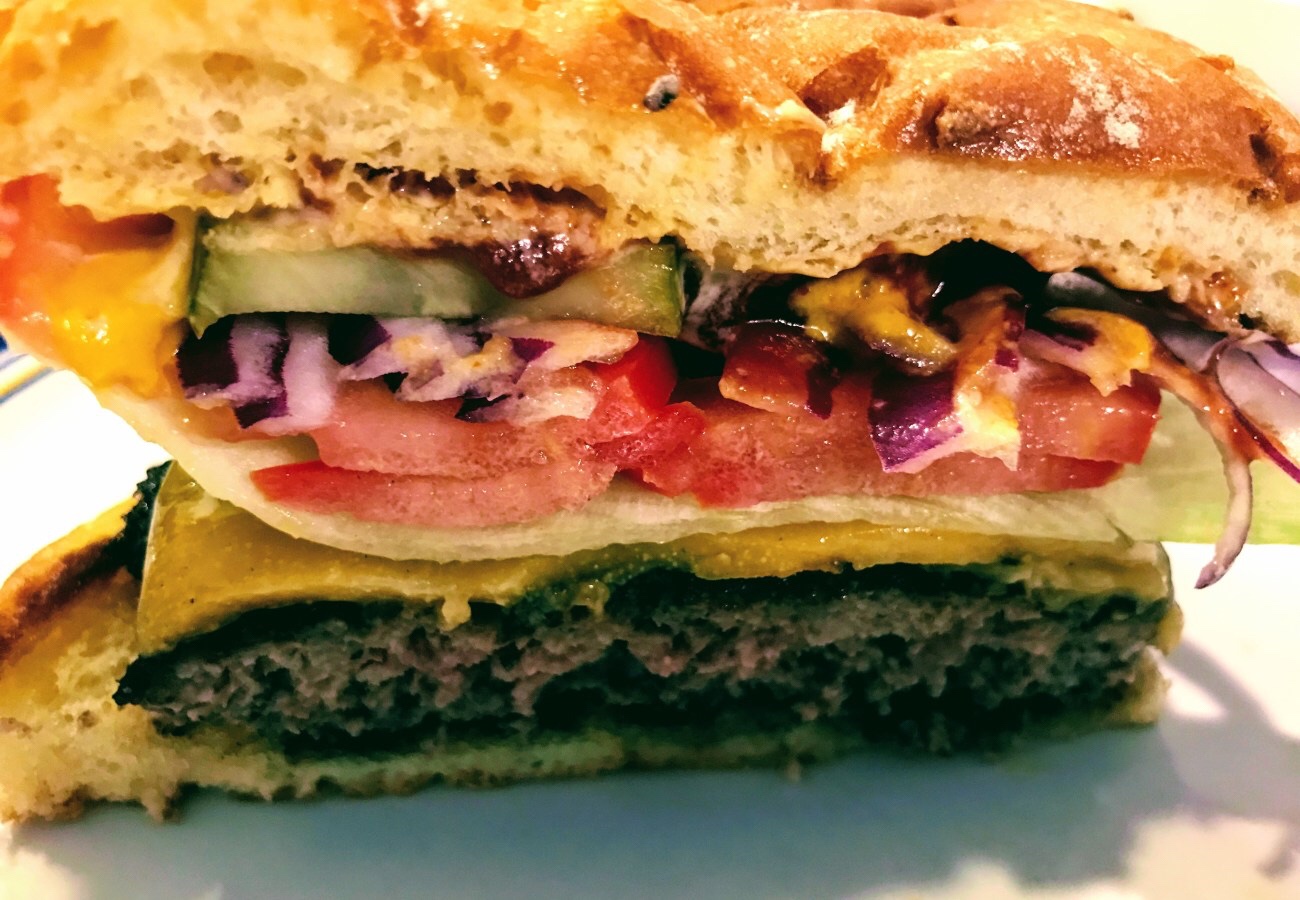 Pickles – This was a surprise conversation. I have ALWAYS been a dill guy but Phil had some fresh bread and butter that were super crunchy and delicious. The conversation morphed into a you-should-pickle-yourself conversation and take the rest of the debate out. Homemade pickles are absolutely the best. They are almost always super delicious, have a little "extra," and of course usually taste better simply because you made them yourself or got them from a friend, family member or co-worker that supplied them. Winner: dill (Mike) and Bread and Butter (Phil)
If you remember, our goal is to supply 'Murica with the very best tray of ingredients possible for your burger BBQ. Let us know how it goes.